'Avengers: Endgame' Producer Reveals the 1 Reason the Final Battle Was Its Biggest Problem
Everyone knew Avengers: Endgame was destined to rule the box office. But no one knew exactly where the road Marvel Studios started in 2008's Iron Man would lead. Clocking in at roughly three hours, Avengers: Endgame delivered everything fans — well, most of them anyway — were hoping for.
By the time the credits rolled, the film had taken moviegoers on an emotional rollercoaster ride through the Marvel Cinematic Universe. Yet, many of the most unforgettable moments in Avengers: Endgame take place during the heroes' final battle with Thanos. However, production on that sequence proved to be incredibly complicated.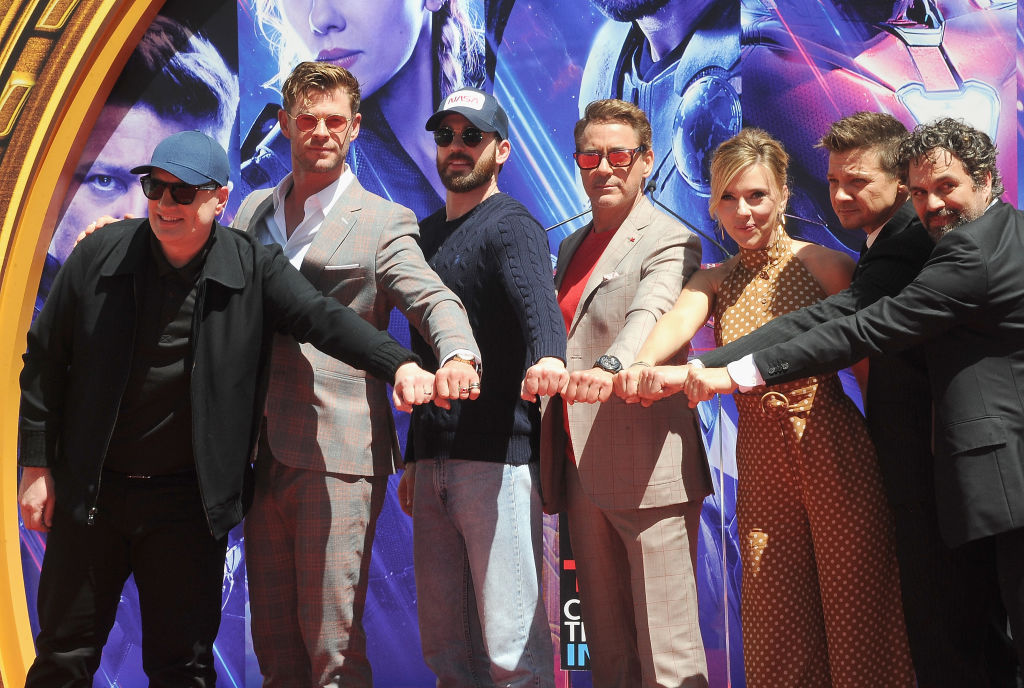 The trouble with 'Avengers: Endgame'
Avengers: Endgame's third act had the burden of providing a satisfying end to the heroes' conflict with Thanos. But it also had a lot more riding on it. Finding the right balance for all its characters, according to producer Trinh Tran, was the real struggle behind cracking that sequence.
The final battle is one that stood out [as particularly difficult] because we just wanted to make sure, creatively, that it didn't feel like we just had a bunch of people around fighting. The important aspect of it was to make sure the characters belonged where they belonged, and each of them had the moments that they had with a certain amount of people. So it was a grueling process to make sure that flowed through and that it made sense. We worked hard at it and redid certain things to make sure it didn't feel like they were just fighting for the sake of fighting, and that, for example, with Tony and Peter, they had moments that resonated from where we left off in Infinity War.
No matter how massive a budget Marvel had to work with, Avengers: Endgame needed to pack an emotional punch. In addition to that heartfelt Tony-Peter moment, the sequence is careful to give everyone a moment to shine. Of course, Captain America's call to arms stands out. But Endgame also deals with Gamora's return, re-introduces Captain Marvel, and sends Scarlet Witch on a vengeful mission in its final act.
The culmination of 22 films
Those are just the callbacks that go back as far as Avengers: Infinity War. Of course, Endgame isn't only the conclusion of what was once known as the two-part Infinity War. The epic showdown is the culmination of 22 films and more than a decade of storytelling.
As such, the pressure Tran refers to is wholly understandable. Fans were just as invested in how Iron Man's and Captain America's arcs would end as they were the battle against Thanos. So the end of Avengers: Endgame includes plenty of references to earlier in the franchise.
Some might write these off as fan service. Yet, moments like Falcon's "On your left" and the Wakandan army's entrance to the battlefield build on character relationships set forth in previous films. Endgame wisely makes it a priority to tie up loose ends but also sets up an intriguing future for the MCU.
Marvel Studios' next epic superhero event
After hanging the fate of the universe in the balance, Marvel Studios isn't planning to rush into another Avengers: Endgame-level film. Phase 4 will reset things a bit, likely allowing a new generation of heroes to rise. Yet, recent comments from Disney CEO Bog Iger indicate the team itself is done for now. So it might be a while before the "next Thanos" arrives to cause trouble.
That doesn't mean we'll have to wait until Phase 6 to meet the MCU's next Big Bad, however. With Marvel Studios planning to ramp up production soon, we'll bet that the uncertain future of the Avengers will begin to take shape in no time. Until then, fans can revisit Avengers: Endgame and speculate away about what the MCU will look like a decade from now.