Why is 'Avengers: Endgame' Returning to Theaters?
Have you heard the news about Avengers: Endgame? Not the news about each star's big payday. Not the news about how many records it's broken. It's this: Disney wants to keep the billion-dollar Marvel party going by re-releasing the blockbuster movie.
You may be asking, "Can they do that?" You may also be asking, "Why would they do that?" You're not alone. Social media is abuzz with jokes and speculation about the decision, and fans and media outlets are coming up with their own answers. The guess is that it's a bid to knock Avatar off its monolithic pedestal.
But the real question lies in whether or not anyone will flock to the theater to watch it again. They might want to once they hear what Marvel plans on doing with this second outing.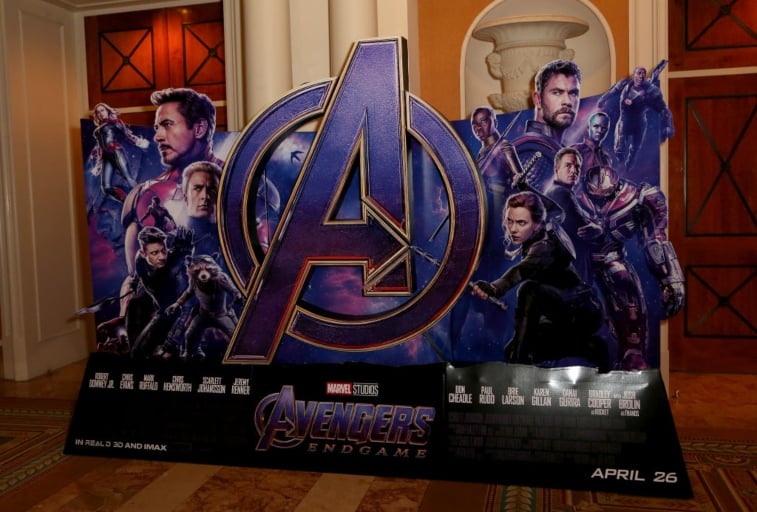 When and why 'Endgame' is hitting theaters again
Kevin Feige, head of Marvel Studios, spilled the beans to ScreenRant about what fans can expect to see when the 3-hour flick returns to screens. This time, there will be a not-so-typical end credits scene:
"Not an extended cut, but there will be a version going into theaters with a bit of a marketing push with a few new things at the end of the movie. If you stay and watch the movie, after the credits, there'll be a deleted scene, a little tribute, and a few surprises."
Word on the street is that there will be extra footage which includes a tribute to the late Stan Lee. Comicbook.com reported that fans will get to see deleted scenes from the original movie, and altogether, the bonus footage will last around six minutes. Look for Avengers: Endgame to be back in theaters on Friday, June 28, coinciding with the American release of Spider-Man: Far from Home on July 2.
Recent box office tallies from Disney had the film at $2.74 billion worldwide so far, just under Avatar's $2.79 billion. Since its popularity took over the world, it's not far-fetched that Endgame is being pushed to take over the "highest grossing of all time" spot. But things started to slow down after movies like John Wick 3 and Detective Pikachu came out. Now, there's more time to dominate.
The original endgame for 'Avengers: Endgame'
(Spoiler alert) Fans have grown accustomed to seeing post-credits scenes in MCU movies that drop hints about future projects, and although Endgame was the final call for the Avengers (as we know them), there was a tiny tribute after the credits that some may have missed. It was a shot of Tony Stark building the first Iron Man suit. Robert Downey, Jr.'s character is seen welding and banging out the metal for the prototype, which was first done in 2008's Iron Man. Will the re-release keep it, extend it, or what?
Initially, Endgame would have found its resting place at number two (for now) and heading for people's personal collections through sales of Blu-ray discs, DVDs, box sets, and other merch. Digital download, DVD, and Blu-ray releases are scheduled for July and August, respectively. This is where fans would typically find any extras that weren't included in the original film, so it could be interesting to see how these products line up with the re-release next week.
If you don't mind crying again over Tony Stark's death, and if you really don't mind the extra six minutes being tacked on the end of this movie, why not go see it again? Endgame could very well end up surpassing Avatar. That is until Avatar sequels or Star Wars: Episode 9 finally make it to the screen too. Who knows?