The Only 'Avengers: Endgame' Star Allowed to Read the Script Reveals Why the Last 8 Minutes Are the Best
Aside from the massive Avengers: Endgame leaked footage that landed online, the cast has done an amazing job with not sharing spoilers. To minimize the possibility of any of the stars getting loose-lipped and revealing too much, the directors didn't let any of them read the full script — except for one person. Why did they let Robert Downey Jr. read the script?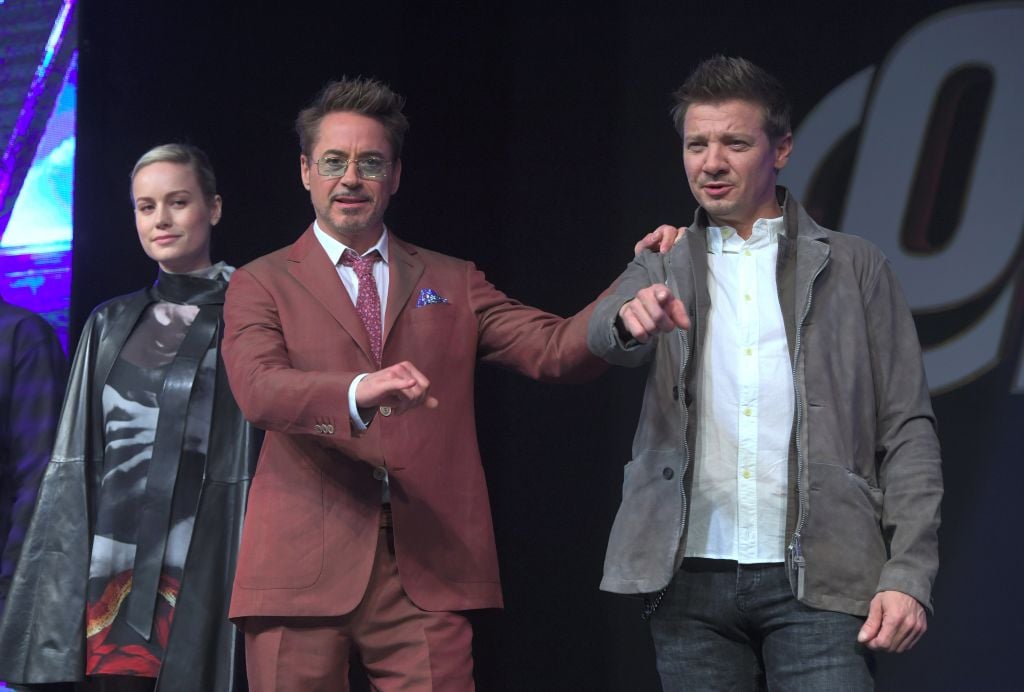 The Russo Brothers reveal that RDJ was the only one who read Endgame script
In order to keep everyone involved in the film from accidentally revealing a spoiler, the Russo brothers didn't give any of them a full script. This not only has kept possible slips to nil but has also allowed the stars to safely sit down with press and not have to fib their way through an interview.
Tom Holland, who plays Spider-Man, reportedly didn't receive a script and was only given his lines with no context. You can't be too careful when it comes to the secrets of Avengers: Endgame.
Robert Downey Jr. was the chosen one
While they kept the stars largely in the dark, it seems there is one cast member who could be trusted with the huge responsibility of staying mum about spoilers — Robert Downey Jr. In an interview with Rotten Tomatoes, Joe Russo explained, "[Robert Downey, Jr.] was probably the only one to actually read the entire script. I think Benedict [Cumberbatch] got the script that included his scenes only."
Anthony Russo stepped in to explain why they don't want the cast to know everything. He shared:
"Part of our motivation to do that is it just takes a lot of pressure off of people because it is hard to constantly censor yourself about what you're saying, how you talk. These movies are your whole life. It's everything you're doing all day long. The inclination is to talk about it. So, we take a lot of pressure off of people by just saying: 'OK, the less you know, the less you have to mind yourself.'"
What Robert Downey Jr. has revealed about Avengers: Endgame
Downey Jr. may have been the only one to read the entire script, but that doesn't mean that RDJ is going to spill any secrets. In a Marvel featurette, he explained only: "Infinity War was nuts, but this one is going to be your finest hour." He added: "There is no way anybody could guess what's going to happen."
RDJ also shared his thoughts on the movie's epic ending, telling The Upcoming in an interview: "The last 8 minutes of that movie are maybe the best 8 minutes of the entire history of the whole run of them in a way because everyone's involved. So I was delighted."
Fans were quick to point out that RDJ was, in fact, talking about the ending of Avengers: Infinity War in the clip… though there's no doubt that Avengers: Endgame will also involve a great ending for fans, too!
Directors beg fans #DontSpoilTheEndgame
Despite their best attempts at keeping spoilers to a minimum, Avengers: Endgame movie footage leaked online, sending fans spiraling and vowing to quit social media entirely.
The Russo brothers were quick to write an open letter to fans, in part, noting: "Please know that the two of us, along with everyone involved in Endgame, have worked tirelessly for the last three years with the sole intention of delivering a surprising and emotionally powerful conclusion to Infinity Saga."
They continued: "Because so many of you have invested your time, your hearts, and your souls into these stories, we're once again asking for your help. When you see Endgame in the coming weeks, please don't spoil it for others, the same way you wouldn't want it spoiled for you. Remember, Thanos still demands your silence."