'Avengers: Endgame': Scarlett Johansson Breaks Her Silence On Black Widow's Death
Even if you haven't seen the highest-grossing film of all time, Avengers: Endgame, chances are, you know one pivotal plot point: The death of Black Widow. The characters' demise has been debated by fans and critics since the movie's release, and still, everyone has a different opinion. Here's what the actress who portrays Black Widow, Scarlett Johansson, has to say on the matter.
Scarlett Johansson entered the MCU with 'Iron Man 2'
Way back in 2010, Johansson became a part of then barely established Marvel Cinematic Universe. She portrayed Natalie Rushman, Tony Stark's new assistant after her promotes Pepper Potts to CEO of Stark Industries when he learns he may be facing death.
But Natalie isn't who she seems. She's actually Natasha Romanoff, a SHIELD agent who Fury brought in for Tony's protection. She helps to save the day, and, in doing so, becomes an integral part of the team moving forward.
Her character's journey is an important one
Natasha, aka Black Widow, undergoes a lot of challenges over the next 15 years or so. She teams up with Iron Man, Thor, Captain America, Hulk, and her friend and fellow SHIELD agent, Hawkeye in The Avengers to defeat Loki. She helps Steve Rogers in Captain America: The Winter Soldier, and takes down Ultron with her old team in Avengers: Age of Ultron.
But it's in the later films that we really see a change in Natasha. Aside from her ill-conceived romance with Bruce Banner in Age of Ultron, she grows into a more kind, trusting person as she grows closer to her chosen family in Captain America: Civil War and Avengers: Infinity War.
'Avengers: Endgame' brought an end for Natasha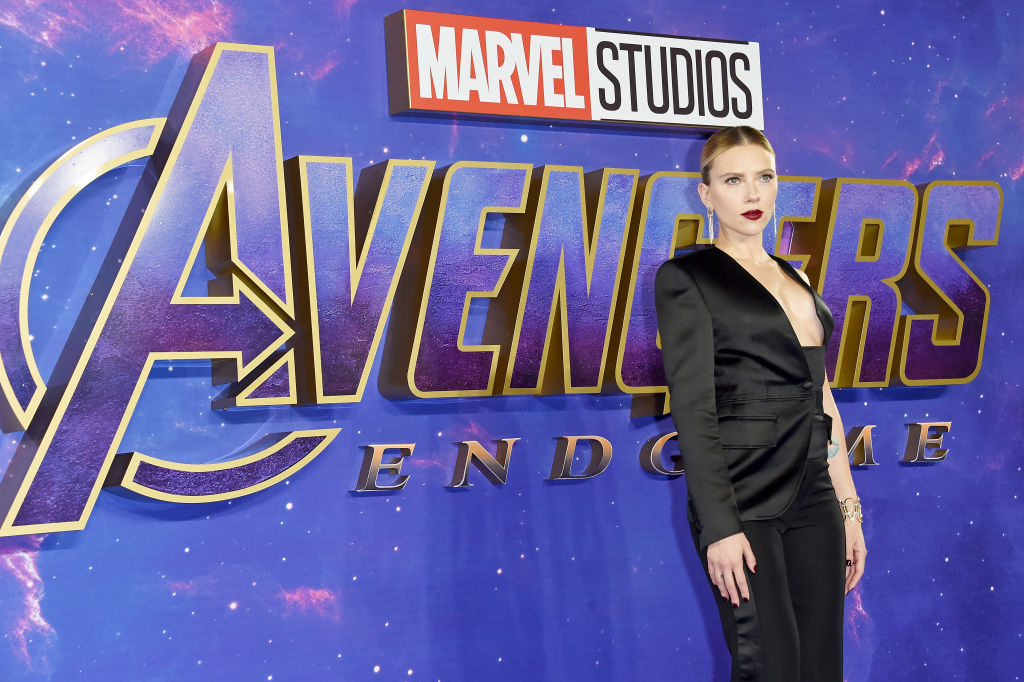 Because of her evolution, the death of Natasha in Avengers: Endgame is an especially difficult one. Since the Decimation, she has been the de facto leader of the Avengers, with Steve taking a more backseat role. She commands the troops, including Captain Marvel, while also searching for her long-lost BFF, Clint Barton (fka Hawkeye).
Once the two are reunited and the movie's events really kick-off, it's only a matter of time before things go horribly wrong. In an effort to save her friend, Natasha sacrifices herself so that Clint can be the one to retrieve the Soul Stone and be reunited with his wife and children after reversing the effects of Thanos' snap.
Johansson calls the death 'bittersweet'
In Endgame, we see Johansson and Jeremy Renner's characters literally wrestle to save the other. After he earns the stone, Clint returns to Earth and shares a moment with the other OG Avengers, in which they briefly mourn Natasha, while acknowledging that this is what she would have wanted. And Johansson agrees with this sentiment.
"The finality of it was sad, but I was excited to die with honor," she told the Hollywood Reporter in a new interview. "It felt in-character that she would sacrifice herself, of course for humanity but actually for her friends, for the people she loves. It was bittersweet."
She's starring in a prequel due out in 2020
Fortunately, this isn't exactly the end of Natasha's journey. Though she is, (almost) definitely, deceased in the MCU, a film that takes place in between the events of Civil War and Infinity War is due out on May 1, 2020. Black Widow, the character's first standalone flick, will offer up a new perspective on the character.