'Avengers: Endgame': Scarlett Johansson Says The Movie 'Elevated the Genre' — Here's Why
Scarlett Johansson says Avengers: Endgame has a superpower of its own, setting a new standard for the superhero movie genre.
Johansson, 35, played Natasha Romanoff aka Black Widow in Avengers: Endgame who is known for being the first female superhero in the Marvel Cinematic Universe (MCU). The actress has appeared in eight already released movies in the MCU as Black Widow, according to Cinema Blend, and has more on the way.
Johansson says characters had 'great dramatic moments' that 'elevated the genre'
In a YouTube video for Vanity Fair published on Nov. 26, 2019, Johansson — who is also on the cover of the publication's Holiday 2019/2020 Awards Extra! — commented on particular moments in her acting career, including Avengers: Endgame, a film that set many new box office records.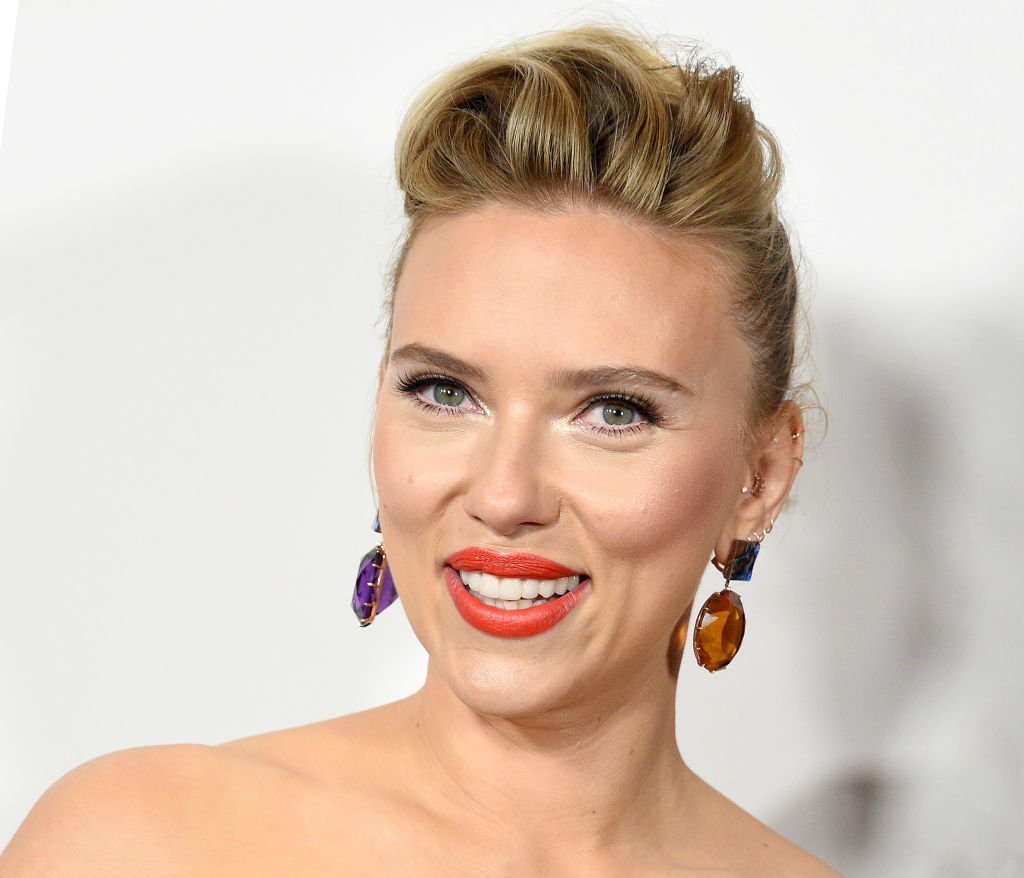 She called the film "ambitious" and shared that she felt "really proud" of it. 
"I'm really proud of Endgame. It was so ambitious," Johansson said in the video. "I felt it really strongly delivered. I felt it was satisfying." 
She continued saying that the movie — among the highest-grossing films of all time — changed the superhero movie genre for the better.
"Actually, I felt like [Avengers:] Endgame elevated the genre in a lot of ways and it actually allowed all of us as characters to have great dramatic moments where you don't really have that room in those genre movies because they're so plot-driven," Johansson explained. 
Avengers: Endgame went the opposite route and ended up being, as Johansson put it, "quite character-driven."  
"I felt very emotional when I watched it but also very proud of it," she added. 
One of the biggest character-driven moments in the superhero movie involved Johansson's character. Surprising MCU fans, Black Widow died after she sacrificed herself so her fellow superheroes could get a Soul Stone to help on their journey to defeat Thanos (Josh Brolin). The death of Johansson's character happened after Black Widow and Hawkeye (Jeremy Renner) had an argument about who would go over the cliff. 
While Marvel fans were saddened thinking they had seen the last of Black Widow, Marvel Studios announced that Johansson would reprise her role as the superhero yet again in the character's first stand-alone film. Black Widow, a prequel set after the events depicted in Captain America: Civil War (2016), is set to premiere on May 1, 2020. 
She says 'Black Widow' movie is about 'self-forgiveness and family'
When Johansson filmed the YouTube video for Vanity Fair, production on Black Widow recently came to an end. The actress confessed that she hadn't had ample time to sit back and reflect on the experience. 
"We just wrapped Black Widow like two weeks or something like that so it's very fresh in my mind and I don't have a total perspective on it yet," she said. 
Although she did let people in on what they can expect when Black Widow hits theaters.  
"It's a film about self-forgiveness and it's a film about family," she said. "I think in life, we come of age many times in life, and we have these moments where you're in a transitional phase and then you're sort of beyond it."
Johansson continued saying that Black Widow is on a journey of self-discovery in the prequel.

"I think in the Black Widow film, I think the character when we find her, I think, is in a real moment of crisis," she said. "Throughout the film, by facing herself in a lot of ways and a lot of things that make her her, she actually comes through that crisis on the other side and is able to reset into that space where she's a more rounded, self-possessed person." 
Johansson currently stars in the Netflix original movie, Marriage Story, and Jojo Rabbit.