What Was the Scene From 'Avengers: Endgame' That Chris Pratt Shared On Instagram?
Aside from Game of Thrones, the pop culture conversation is currently dominated by Marvel since the release of Avengers: Endgame. Though it's been in theaters for less than a week, you'd be hard-pressed to find someone who hasn't seen it — and that obviously includes the MCU actors themselves. Now that we can actually discuss the movie, one such actor has shared a behind-the-scenes video that has everyone talking. (Very mild spoilers ahead.)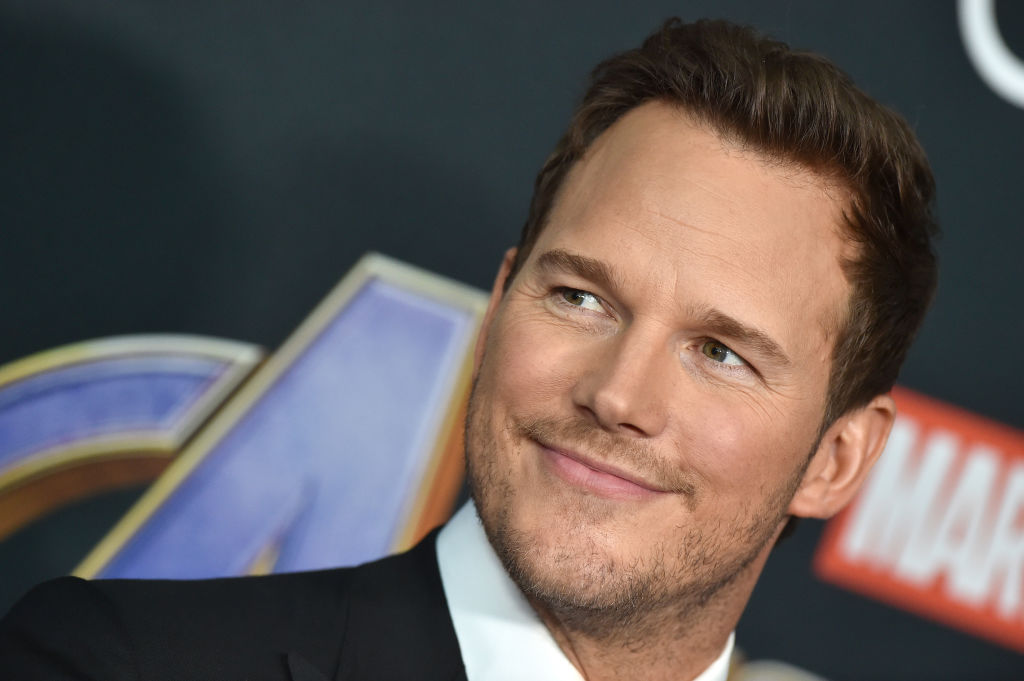 Chris Pratt portrays Star-Lord in the MCU

For those who know him exclusively from TV shows like Everwood and Parks and Recreation, Chris Pratt is kind of a big deal these days. He's starred in quite a few big-budget films over the past few years, including Guardians of the Galaxy, Guardians of the Galaxy Vol. 2, and Avengers: Infinity War.

Pratt didn't take part in the press tour for Endgame because his character, Peter Quill, was among those dusted by Thanos' snap in Infinity War. However, he was at the premiere and has spoken a little on social media about the film since its release.

Here's what Pratt shared on social media

Days after Endgame hit theaters, Pratt broke his online silence about the flick. Amidst photos of him golfing with his fiancee Katherine Schwarzenegger and pics of the animals on their farm, the actor added a video that gives more of a behind-the-scenes look at an Avengers movie than we've ever seen before.

In the video (below), Pratt pans the camera over Dave Bautista, Don Cheadle, Elizabeth Olsen, and Nebula and Gamora stand-ins. Chris Evans is speaking with someone who has their back to the camera, and Paul Rudd is standing there as well. Director Joe Russo can be seen in the background, standing below Jeremy Renner, Chris Hemsworth, and Sebastian Stan all on the side of a ditch of sorts.

As Pratt continues to pan, we see Chadwick Boseman, Mark Ruffalo (in an Avengers t-shirt) talking to a woman who is likely Evangeline Lily, and Pom Klementieff in the foreground. We then see Tom Holland, Danai Gurira, Robert Downey Jr., a woman with her head down (probably Gwyneth Paltrow), Benedict Cumberbatch, and the back of Tessa Thompson's head.

Pratt then focuses on Sean Gunn (who does the motion capture work for Rocket) who deadpans to the camera, "I think pretty sure I'm the most famous person here." The video ends with Pratt turning the camera on himself, saying, "This is a really illegal video." Evans comes into the shot, telling him he's in "big trouble" as they laugh

Could this be the scene he filmed?

What's interesting is that this scene doesn't really look like any others that we saw in Infinity War or Endgame. The only time all of these characters were in the same scene was in the final battle against Thanos, and even then, we didn't get them all on screen together at once. So it stands to reason that this could be a cut scene from the movie. In fact, it sounds a little like one described by writers Christopher Markus and Stephen McFeely in an interview with the New York Times.

"It didn't play well, but we had a scene in a trench where, for reasons, the battle got paused for about three minutes and now there's 18 people all going, "What are we going to do?" "I'm going to do this." "I'm going to do this." Just bouncing around this completely fake, fraudulent scene," said McFeely. While we likely will never get confirmation as to whether these are the same scene, they certainly match up well. Whatever the case, it's pretty cool that we got to see so many people in Pratt's "very illegal" video.