The 'Avengers: Endgame' Screenwriters On One Of the Film's Most Divisive Scenes
The record-breaking Marvel Cinematic Universe film Avengers: Endgame featured many noteworthy moments. While some were expected (specifically those repeatedly seen in the movie's many trailers), others were much more surprising. And while most were very important to the plot, others were funnier, wink-wink-nudge-nudge kind of scenes that are there to honor the fans. Here's a look at one scene that had everyone talking, and what the screenwriters of the film had to say about it. (Mild spoilers ahead.)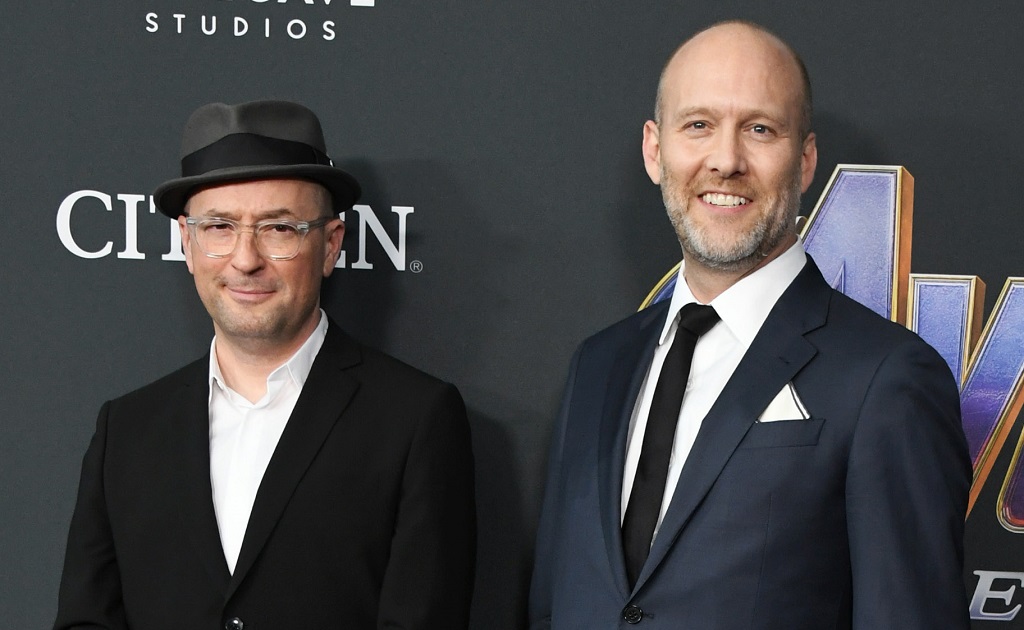 Markus and McFeely have been writing with the Russo Brothers since Day 1

Screenwriters Christopher Markus and Stephen McFeely are the quieter members of the four-part team behind Captain America: The Winter Soldier, Captain America: Civil War, Avengers: Infinity War, and Endgame. Though directors Joe and Anthony Russo get most of the face time in interviews and receive a lot of credit, they closely with Markus and McFeely on all four of those films.

In fact, Markus and McFeely have been a part of the MCU even longer than the Russos. They wrote Captain America: The First Avenger and Thor: The Dark World, both of which came before The Winter Soldier. And that's not all they've done for Marvel: They're responsible for polishing James Gunn's Guardians of the Galaxy script and for creating the short-lived but beloved ABC series Agent Carter.

They know it's impossible to avoid fan service

Because Markus and McFeely are weathered professionals when it comes to the MCU, they discuss the universe with a sort of ease that only Marvel Studios President Kevin Feige shares. The writers first began working on the scripts for Infinity War in 2015, so it's been a very long road to get here. So a lot of what ends up in the final script isn't what they started with, but it is what they hope the fans want to see, along with being earned.

"We occasionally wonder, did we just make the world's most expensive inside-baseball fan service?" said Markus, speaking to the New York Times about the MCU's approach to serialized storytelling. "But then we go, the fans are actually the majority of people who come to this. It's inside baseball, but everyone is following the baseball. That's also why the Marvel characters have lasted this long. They're weird. They have strange quirks."

Here's what they had to say about *that* moment

In the final battle against Thanos at the end of Endgame, Captain Marvel is tasked with getting the Infinity Gauntlet to Ant-Man so they can take the stones back to where they belong in time. Despite her epic level of power, it's hard to imagine how she could do all of this alone — and she doesn't, as evidenced by the superheroines that surround her in a moment that was considered to be pandering by some and incredible to others.

"There was much conversation," said McFeely about that moment. "Is that delightful or is it pandering? We went around and around on that. Ultimately we went, we like it too much." And Markus agreed, saying, "Part of the fun of the Avengers movies has always been team-ups. Marvel has been amassing this huge roster of characters…You've got that many badass women."

The MCU has taken its time in warming up to female characters

Though plenty of angry fanboys will argue differently, it's hard to deny that Marvel has been slow to welcome women heroes onto its roster. Black Widow is the first female Avenger (since Captain Marvel was on her own in space and unknown to the others at the time), and she wasn't officially joined by any others until Scarlet Witch became a part of the team in Avengers: Age of Ultron.

Around this time, the Guardians had Nebula, and the post-credit scene of Ant-Man set up the Wasp as a heroine in her own right. But generally speaking, it wasn't until Phase 3 that a significant number of women entered the MCU as more than love interests.

The future looks brighter in terms of representation

Of course, this is something Marvel appears to be committed to amending. Captain Marvel's popularity confirmed that women can lead a franchise, and it would be surprising if she didn't get at least one more solo film. The Wasp (and possibly Cassie Lang as Stature or Stinger) will most definitely share the title card once again with Ant-Man if there's a third movie, and there's no way they're making another Black Panther movie that's not infused with all things Shuri and the Dora Milaje (Okoye specifically).

As for new franchises, there's hope for more women there, too. There's the Black Widow origin story we've been promised (which will stand on its own, sadly). Tessa Thompson (Valkyrie) could star in a fourth Thor film, now that the God of Thunder has officially passed on the torch. And then there's The Eternals, which will, like the Guardians movies, have an ensemble cast, with at the very least one woman at the center. Let's hope there are more though — it's time for Marvel to move past doing the bare minimum.