'Avengers: Endgame': Stan Lee Wasn't the Only Comic Book Legend to Have a Cameo
Stan Lee — the former Marvel Comics president and creator, who shaped the imaginations of fans all over the world — passed away in November 2018. He lived a long, fulfilled life, but it was a sad blow nonetheless, especially since his death came only a few months before the grand finale film Avengers: Endgame was set to be released. As it turns out, Lee's presence was still very much felt in the epic action film, and he still managed to make his traditional cameo in a very fun, unique way.
Stan Lee's Marvel cameos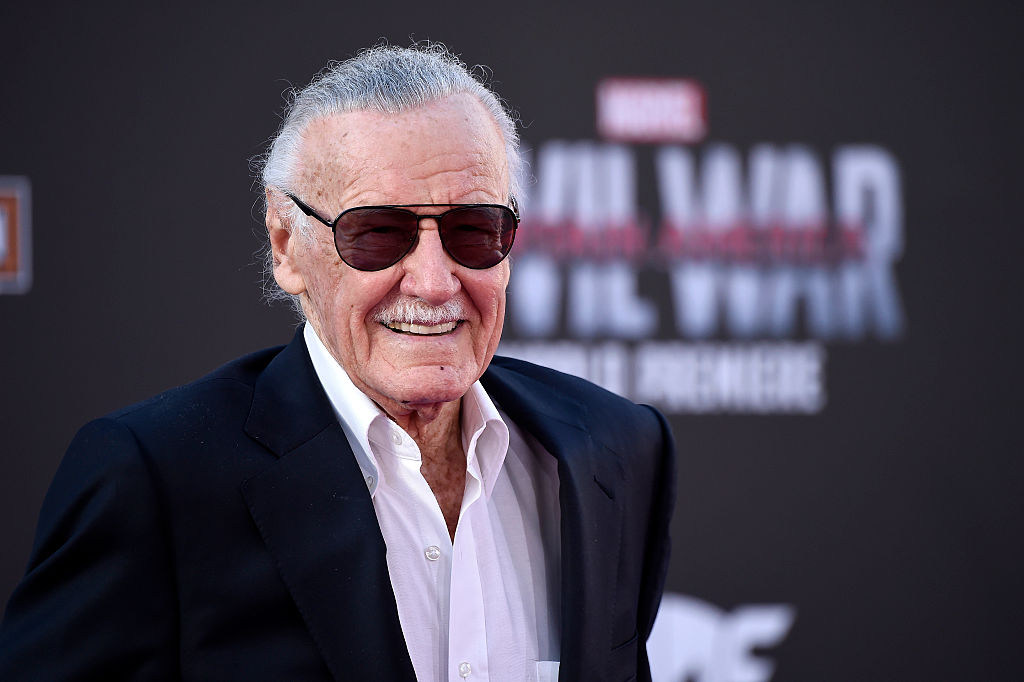 Ever since 1989, it has been a tradition for Lee to make an appearance in the latest live-action Marvel film. No matter how small the moment, his cameos became something that viewers looked forward to well before the release of the film. From a Hugh Hefner lookalike in 2008's Iron Man to a grumpy bystander who disavows the existence of superheroes in Marvel's The Avengers, Lee's cameos have become the stuff of pop culture legend.
Even well into his eighties and nineties, Lee was making the rounds on comic convention circuits, which would be grueling work for someone half his age. However, Lee would not be dissuaded from making his customary cameos in the latest Marvel films, including Thor: Ragnarok, and Spider-Man: Homecoming. It seemed that after his death in November, he might not appear in Avengers: Endgame, which was released on April 26th, 2019. However, excited fans were happy to report that Lee does, in fact, turn up in the film for a few seconds, although not in the manner that many viewers might have expected.
What was Stan Lee's cameo in 'Avengers: Endgame'?
The plot of Avengers: Endgame involves a significant amount of time-travel and reality-bending and, at one point, several of the Avengers go back in time to the swinging '70s. Viewers are treated to a few cultural touchstones of the time period, including groovy music and a white muscle car. Driving that car is Lee himself, although virtually de-aged to appear fifty years younger.
The Russo brothers, the creative force behind Avengers: Endgame, explained that they used the same cutting-edge technology to make Lee look decades younger as what was used 2015's Ant-Man to de-age screen legend Michael Douglas and that Lee's cameo as a freewheeling hippie is the perfect film tribute for the man who meant so much to so many.
What other cameos were in 'Avengers: Endgame'?
Although Lee's cameo was the one that most surprised viewers, there were several other interesting cameos in Avengers: Endgame, of particular interest to comic book fans. The Russo brothers have a brief moment in the film, as well as Jim Starlin, a writer who originally created the Thanos character and the storyline of the Infinity Gauntlet back in 1991. It was Starlin's storyline that inspired the Avengers series as fans know it today, including the films Infinity War, Endgame, and indeed, the whole Marvel Cinematic Universe.
The Russo brothers stated that they were delighted to be able to include Starlin in the finished film and that a number of fans even recognized the notoriously private writer, cheering when he appeared onscreen.
Lee is gone, but his influence lives on — and there's no telling what ways future Marvel film creators will find to pay tribute to the man who created such iconic characters. Although Avengers: Endgame is Lee's final cameo appearance, there have been rumors that Lee could pop up in unexpected ways in upcoming films, including Spider-Man: Far From Home, which is scheduled to be released in July 2019.