'Avengers: Endgame': Here's How You Can Watch Katherine Langford's Deleted Scene (And Many More)
We recently received incredible news: For those who haven't purchased Avengers: Endgame, the movie is available on Disney+, a brand-new streaming service. And if the record-breaking Marvel film wasn't enough, there are tons of extras available, too. Here's a look at one scene that didn't make the final version.
There's one 'Avengers: Endgame' scene we've been dying to see
Yes, most fans will agree that Avengers: Endgame was, essentially, perfect. The MCU epic managed to complete a massive chapter, what's known as "The Infinity Saga," and give fans a satisfying end to the journeys of many of their favorite characters.
However, not everything made it into the film. Actress Katherine Langford (13 Reasons Why) was confirmed to be a part of the movie, but when the time came, we saw that her scene was cut. Fortunately, you can now watch it.
Here's how to watch on Disney+
OK, so here's how to watch it: You'll need a login for Disney+. You can create one on the site now, and either get a free one-week trial or choose to pay month-to-month or for an entire year. Once that's completed, you'll be logged in, and Avengers: Endgame will be on the home screen as an option to watch. (If it's not, you can search for it.)
When you click on the film, you'll see that you can just watch the film, or you can scroll down, where there are three options. If you click the second one, "Extras," you'll see a long list of deleted scenes. The one you're looking for is titled, "Tony at the Way Station." The scene is available with and without the directors' commentary. (Note: It can be difficult to scroll on a computer. A touchscreen device or smart TV may work best.)
Katherine Langford's deleted 'Avengers: Endgame' scene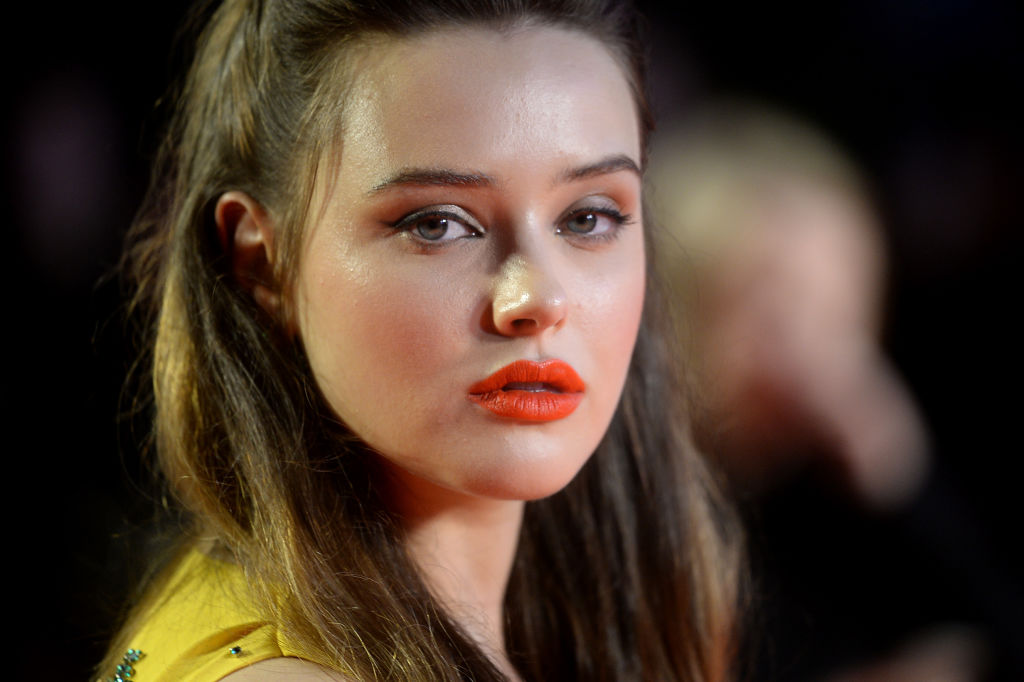 So here's what happens in the scene. Tony snaps his fingers and is suddenly transported to a peaceful looking place. You may recognize it as the place where Thanos went after he snapped his fingers in Infinity War. Tony then hears a young woman say, "Hey." When he turns around, he sees Katherine Langford, who he recognizes as the grownup version of his daughter, Morgan.
Morgan reveals that Tony's plan worked: However, he didn't survive. He worries that he made a mistake, but she tells him that she's proud of him. Tony comes to terms with his decision and kisses his daughter goodbye. Then, to tug at our heartstrings even more, he whispers, "I love you 3000."
Why was Langford's scene cut?
Directors Joe and Anthony Russo explain the scene in another special extra available on Disney+. They explain that this moment was meant to "mirror" Thanos'. "The idea is that that act sort of forces you to confront or reconcile something that's unresolved in your self or your soul," said Anthony, with Joe adding that the Stones' "limitless power" created this moment.
So why did they remove it? "When we put this in the film, we felt like it ground the movie to a halt. And he does something similar in the next sequence when he gives his own eulogy," said Joe, adding "When you have too many [ending] sequences in a row you can dilute the value of each one of them."
Anthony added, "Because this adult version of Morgan, his daughter, was never in the film, we started to feel like we didn't have a lot of emotional connection to the character because we'd never seen her before."
The other deleted scenes
If this scene isn't quite enough to convince you to get Disney+, then don't worry, because there are even more Endgame extras to behold. We don't want to give away too much, but here's a taste of what you can see.
Other deleted scenes include when the Avengers take a knee after Tony's death, Rhodey questioning Steve's choice to crash the plane in Captain America: The First Avenger, and a full explanation of time travel from the Ancient One, complete with a very incomplete Hulk.