'Avengers: Endgame': Why Was Katherine Langford's Scene Cut and Who Did She Play?
It was widely reported last year that 13 Reasons Why star Katherine Langford was set to appear in Avengers: Endgame, but she never showed up in the film. Now the directors are explaining their reasons why she was cut and the character she would have played.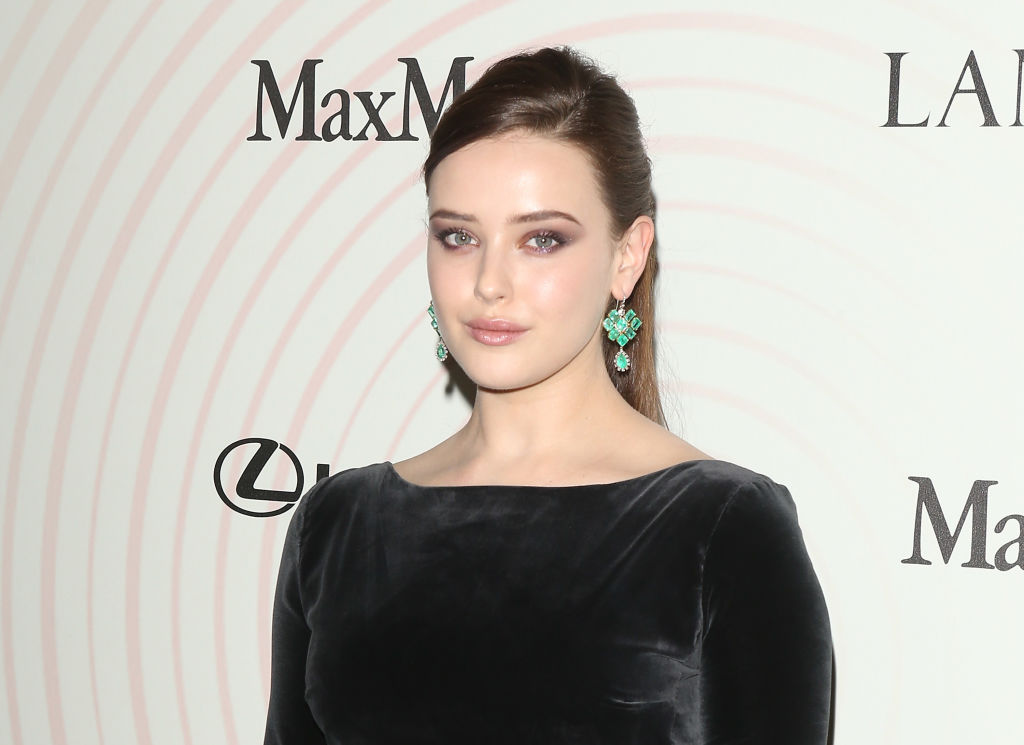 Who is Katherine Langford and what is she best known for?
Katherine Langford is an Australian actress best known for paying Hannah Baker in the Netflix series 13 Reasons Why, for which she received a Golden Globes nomination. She also had a supporting role, paying Leah, in the movie Love, Simon. She will next play the role of Nimue in the series Cursed.
Katherine Langford filmed an Avengers: Endgame scene
Last fall it was announced that Langford had joined the cast of Avengers: Endgame, but it seems her scene was cut entirely. She was set to play an older version of Tony Star k 's daughter, Morgan Star k , who he has a scene with in a metaphysical realm.          
Avengers: Endgame directors Joe and Anthony Russo explained that Langford's scene didn't make the movie, sharing on the MTV Happy Sad Confused podcast the reason why the actress was cut.
Joe Russo shared: "There was an idea that we had that Tony was going to go into the metaphysical way station that Thanos goes into when he snapped his fingers [in Avengers: Infinity War]. And that there was going to be a future version of his daughter in that way station."
He further explained that the scene would give Stark the peace of mind that his daughter would be okay before he died. Russo noted: "The intention was that his future daughter, because these films are dealing with magic, his future daughter forgave him and sort of gave him peace to go. And the idea felt resonant."
Why was Katherine Langford's scene cut?
In the end, however, the brothers felt that Langford's scene didn't work, with Joe sharing: "But it was just too many ideas in an overly complicated movie" and Anthony Russo adding that it was confusing to their test audience.
He explained, "What we realized about it was we didn't feel an emotional association with the adult version of his daughter. So it wasn't ringing to us and resonating with us on an emotional level, which is why we moved away from it."
Avengers: Endgame has already exceeded $2 billion worldwide at the box office, 11 days after opening. It took Infinity War 11 days to hit $1 billion, by comparison.
Will Langford have another opportunity in the MCU?
It's unclear whether or not Langford will appear in another Marvel film as Morgan or if that was her one opportunity, but many Marvel fans believe there could be a chance for her to play the role if the character takes over Iron Man's legacy.
Avengers: Endgame almost had a totally different title
Langford's cut scene isn't the only piece of Avengers: Endgame information to come to light… the movie almost had a different title. During the same podcast, Joe spilled the beans on how they landed on Endgame, explaining, "Well it was Infinity Gauntlet for a long time."
The brothers had also considered splitting the movie into two parts, as Joe shared: "We used to joke about [splitting the movies in two] all the time. Because Alan Horn at Disney had overseen Lord of the Rings and he used to joke about it. Like, three hour movie, just cut it in half. I don't know that it would have achieved this kind of success had we split it up."