Could These Avengers Appear In 'Spider-Man: Far From Home'?
Now that the spoiler embargo has lifted and almost everyone in the world has seen Avengers: Endgame (no joke, it's about to become the highest-grossing film of all time), it's time to talk about Spider-Man: Far From Home. The post-Endgame trailer revealed a lot more information about the web slinger's trip to Europe and his encounter with the man we believe to be Mysterio. But there are still plenty of questions on our minds — so let's dive in.

The trailer tells us which Avengers won't be in the movie

The beefy almost three-minute-long trailer offers up plenty of new and exciting details. Some aren't a big surprise: We knew about Jake Gyllenhaal's Mysterio, who is officially named Quentin Beck (the original man from the comics to bear the title). And we kind of assumed Happy Hogan, Nick Fury, and Maria Hill would show up (though the latter two's appearance couldn't be confirmed until post-Endgame).

We also got a hint about who (probably) won't be in the movie. When Fury approaches Peter Parker about helping out, he tries to pass the torch to someone else, asking about Thor (Fury notes that he's "off-world") and Captain Marvel ("Unavailable," according to Hill). Given Thor may well play a part in the upcoming third Guardians of the Galaxy flick now that he's boarded their ship, and Carol Danvers will very likely get her own sequel, it's almost guaranteed they'll be too busy to show up in Far From Home.

These characters are getting their own shows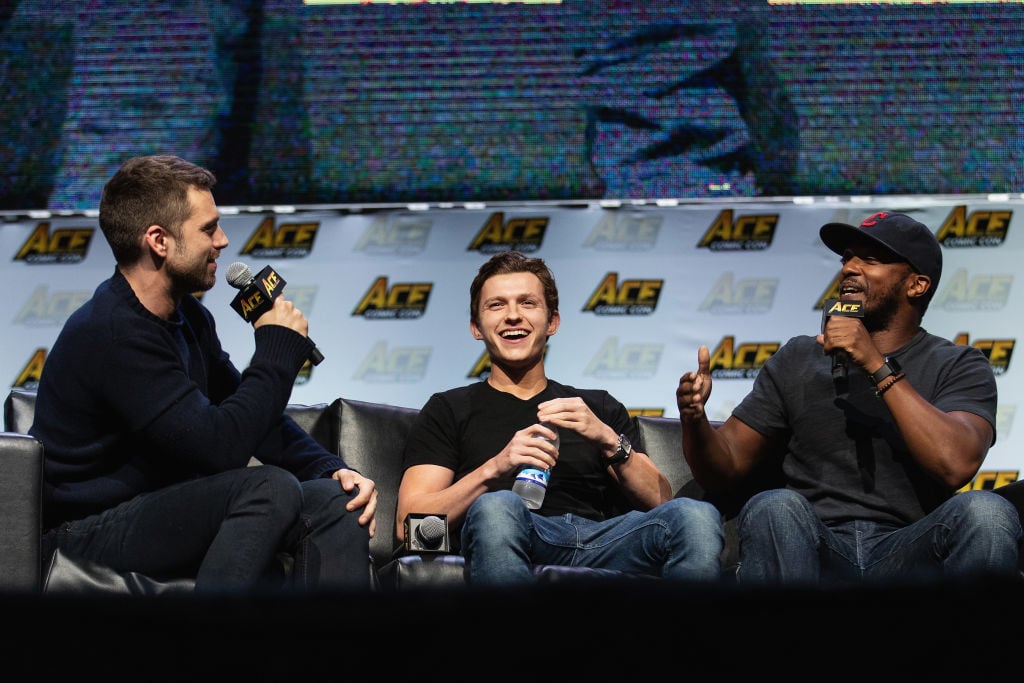 Though the official announcements are still pending, we know that a few of the MCU's greatest heroes are headed to the small screen (or, more accurately, the Disney+ streaming service). Set to launch in November, this means that this new content could be coming as early as this year, but more likely sometime in 2020. And those characters will have their own tales to continue post Endgame.

So who falls under this umbrella? Well, there's Falcon & Winter Soldier which will presumably feature Anthony Mackie's Sam Wilson (the newly crowned Captain America) and Sebastian Stan's Bucky Barnes (new title TBD). There's also WandaVision (starring Elizabeth Olsen and Paul Bettany), Loki (with Tom Hiddleston's titular God of Mischief), and Hawkeye (possibly starring Jeremy Renner's Clint Barton as he, too, passes the moniker on).

So who is left?

Between the aforementioned heroes and those who sadly perished in Endgame, this still leaves a pretty healthy roster of candidates to choose from. So who is most likely to come to Peter's aid, should he need it?

Hulk seems like a pretty good guess. He's the last of the original Avengers left hanging around, and could certainly be of service in more ways than one. And it stands to reason that he might bring his good friend Valkyrie on board, especially since she resides in Europe. (Although she may have a lot on her plate, now that she's the King of New Asgard.)

There's also Ant-Man and the Wasp left on Earth, though they, like Wakanda crew and Doctor Strange, have their own sequels in the making (again, presumably). So while we'd love to see a cameo from Paul Rudd or Danai Gurira, these actors may be sticking to their own franchises (at least, for the foreseeable future). Then again, this is a whole new Marvel world — so anything goes.