Remembering Stan Lee: The Original 6 Avengers Tell Their Favorite Stories About the Marvel Legend
When Marvel legend Stan Lee passed away in 2018, it had a huge impact on fans of the comics and the Marvel Cinematic Universe. But none of us can ever understand what it was like for those who actually knew him, including the actors who star in the MCU films.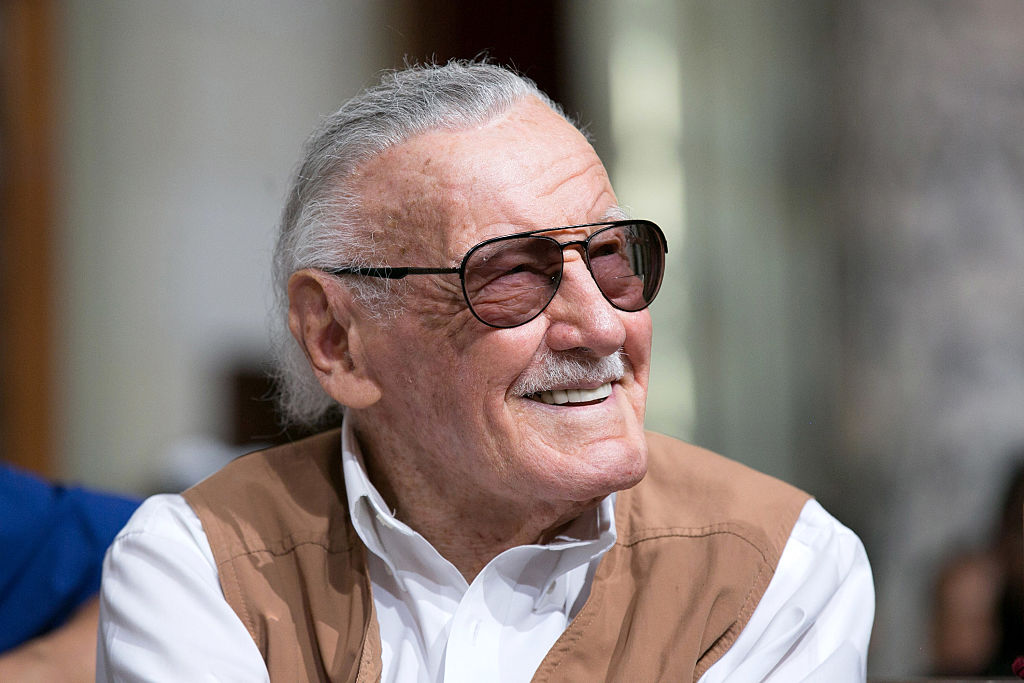 During press for Avengers: Endgame, the six "Original Avengers" Jeremy Renner, Chris Evans, Robert Downey Jr., Scarlett Johansson, Mark Ruffalo, and Chris Hemsworth got the chance to talk about their favorite moments with Lee. As Marvel president Kevin Feige said during the interview, "He said the right thing to the right person at all time. Every interaction was what one's dream interaction with Stan Lee would be. He made that come true every single time."

Mark Ruffalo describes wanting to impress Lee right away

Ruffalo joked about how he's just the latest actor to portray his character, saying "playing Hulk is like my generation's Hamlet. We're all going to get a chance to do it." Because there have been these other iterations, the actor felt a lot of pressure to live up to Lee's expectations for what he brought to it.

"I didn't meet him until the premiere of The Avengers," said Ruffalo of the encounter. "I kind of walked up to him sheepishly and he saw me and he was like, 'Hey! You got it, kid!" And I was like, "Aw that's amazing Mr. Lee," but I was so nervous about… whether he'd be happy with what I'd done."

Robert Downey Jr. does an impression of Lee and tells a funny story

Though Downey Jr. had met Lee many years prior, the moment he talked about was from shooting on Captain America: Civil War. He describes the scene that features Lee's cameo, in which "Rhodey and Tony are having a moment at the end, and [Lee]'s like the UPS guy or a FedEx guy."  

"He's a really big deal, but he's just another schmuck who we have to get his coverage in the can, too," said Downey Jr. of filming the scene, saying that after they called action, Lee delivered his line, "I have a delivery for Tony Stank," and after that first take, "it went completely downhill." Downey Jr. says that he can relate: "I am exactly like him. It all goes downhill after take one. You've got to capture it before I tire."

Scarlett Johansson met him at a premiere as well

"I saw him I think it was after the Iron Man 2 premiere. I didn't know how the audience or how anyone would react to this beloved character and my interpretation of her," said Johansson, stating that she wasn't the original choice to play Black Widow and she "had a lot of feelings about that."

"I saw him also in the theater, and he was very excited," she continued. "I had a big sigh of relief after that. He was so happy that he got to see that character on the screen and it was pretty cool."

Chris Evans' story is from before the MCU

Though he's now best known as Captain America, Evans got his start as another Marvel character: Johnny Storm / the Human Torch in the 2005 movie Fantastic Four. Evans describes that encounter, saying, "The day [Lee] was on set we actually happened to have a b-roll crew on set that day for whatever reason and one of my first interactions with him it's all caught on b-roll," adding that he'd seen the footage since.

"At the time I was very early in my career — it was the biggest role I'd ever done. To me, someone like him was so overwhelming for me," continued Evans. "He was so true [in] Stan Lee format, so full of life and just so kind and gregarious and just made me feel right at home."

Jeremy Renner and Chris Hemsworth praised Lee's humor and attitude

"The guy lived an amazing life and he still always sticks with me because I spent a lot of time with him more recently," said Renner. "This guy is just burning of a fire of life. He's got a great sense of humor, a smart mind. I hope and aspire to be half of what he was as a man… I really, really enjoyed my time with him," he added.

Hemsworth finished off the stories, remarking on Lee's "childlike wonder, attitude, and enthusiasm." He said that Lee would come to set and he'd want to know more about the deeper meaning of things, but it was more just about having fun, calling Lee "the perfect example" of what it means to "stay big kids forever."