'Avengers:' What Josh Brolin Said About Playing Thanos and His Comments on a Certain Body Part
Josh Brolin has been a character actor for years, yet now has gained massive recognition by taking on the role of Thanos, the notorious villian in the Marvel Cinematic Universe. First making just a cameo appearance in the post-credits of 2104's Guardians of the Galaxy, Brolin later went into full-on enemy mode for more films in the franchise including the box office blockbuster Avengers: Endgame.
The actor has previously shared what motivated him in his portrayal of the evil giant, and also commented on a body part of the villain that became a hot topic of conversation.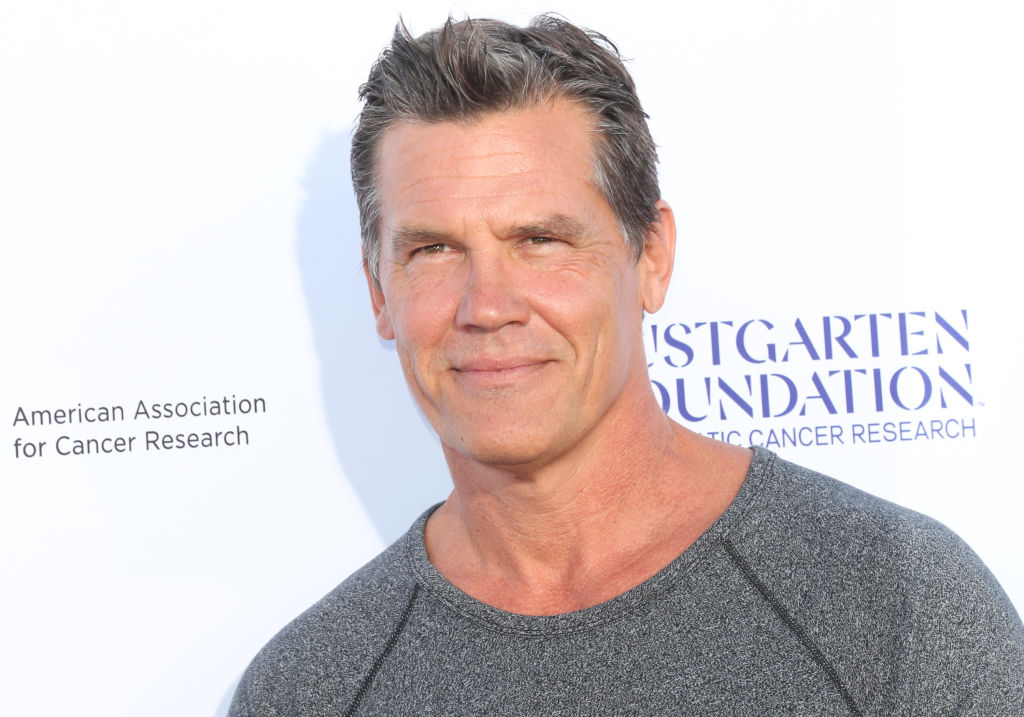 Strange inspiration
When Brolin was on the fence about taking on the role of Thanos, he shared that Mark Ruffalo – aka The Hulk – helped convince him to join the MCU franchise. "I knew nothing about Thanos. Nothing. And it was great. I got to start from scratch," he admitted, according to Entertainment Weekly.
Once he made the commitment, the actor revealed he was inspired on how to play the role by another MCU member's previous work. By viewing several YouTube videos of Benedict Cumberbatch (who played Marvel's Dr. Strange) perform scenes as the dragon Smaug in The Hobbit, Brolin began to realize the magnitude of his role.
"He was in this [motion capture], and he was in this big warehouse, and he's crawling around like a snake, snapping his tongue out doing this incredible performance," Brolin explained, according to SyFy Wire. "I saw that and was like, all right, that's the bar. This is not like bulls***t. This is something you can actually… you have to sink your teeth into conviction, embarrassment, and all this kind of stuff. And I decided, yeah."
Going with the 'everyone has a good side' approach
While Thanos is clearly one of today's most ruthless villains, Brolin saw the character as multi faceted. "You want to write him off as insane, and yet what he's doing makes sense, if you break it down," he told Entertainment Weekly last year. "You think of overpopulation and killing half the universe in order to save the other half and all this kind of stuff. You have this struggle watching him. It's this love-hate thing, you know?"
Brolin was able to connect with the character's intellect, viewing Thanos as a sort of evil genius. "You see this lughead and this guy who you pigeonhole right from the first cosmetic reaction to him," he explained. "And what I see is this in this guy's eyes. This super, super, super intelligence. There's this constant contrasting thing about this Neanderthalic lughead who's way more intelligent than anybody else in the movie, by far."
The actor even attributed his character's upbringing to what led Thanos to his depravity. "He's different from his family. They're all Titans and they all look similar, but he was born deformed. You see how he grew up, you see he was like the Quasimodo of this time," Brolin said. "He stuck out. He was an anomaly. He was a freak. And that lent to this apparent insanity."
Peachy post
As out-of-the-box topics tend to start trending upon a movie's release, Avengers: Endgame had its own. A question began to surface regarding Thanos' rear end, if he in fact had one, and how it could help Ant-Man (played by Paul Rudd) defeat him (let's just leave it at that). The subject was brought up to Brolin at the Los Angeles premiere of the film.
"I don't know what that whole thing is about! I really don't!" the Marvel actor replied to Variety, then described a delicate Instagram post he shared that same day. "Does Thanos have a butt? Did you see what I posted today? That's a peach, man, that's a peach. That's a purple peach if I've ever seen one, that's a beautiful, purple peach."
Though the mystery on this one was never truly solved, Avengers: Endgame went on to make box office history and solidified Brolin as a solid member of the superhero genre.