Before 'Master of None': 5 of Aziz Ansari's Funniest On-Screen Performances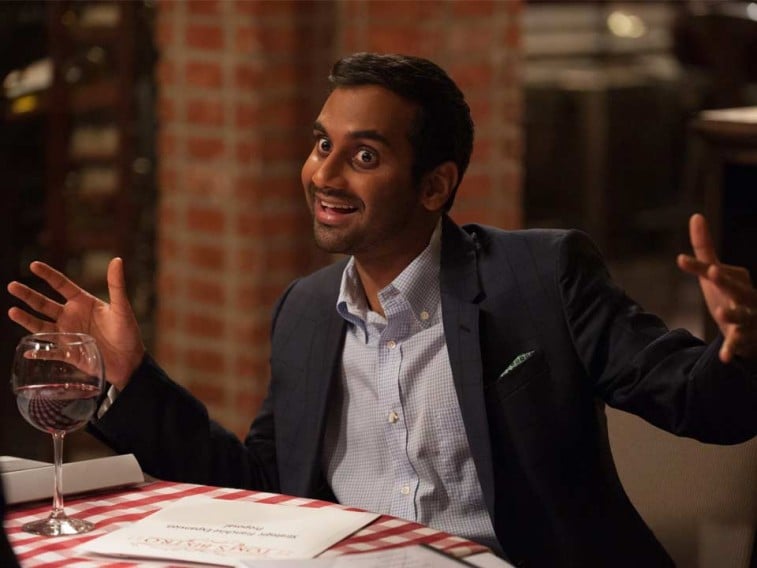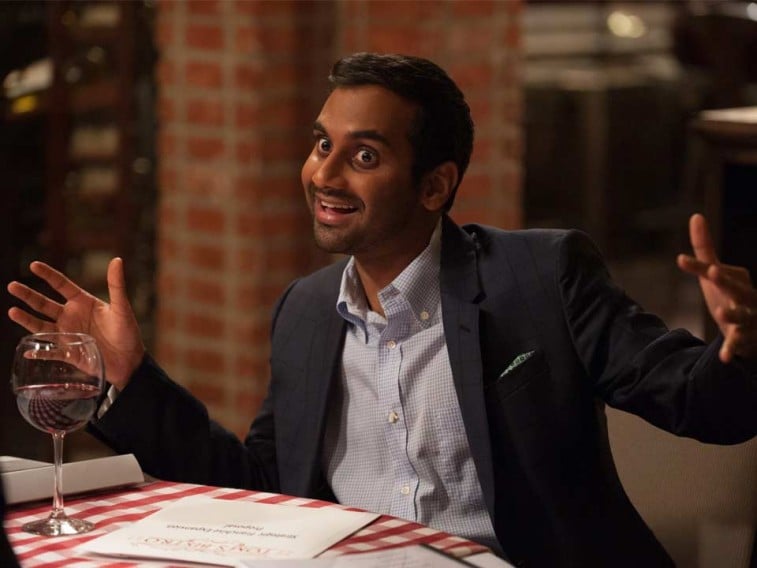 Aziz Ansari is staying as busy as ever. He's performing stand-up comedy, he wrote a book, and oh yeah, he's writing and staring in his own Netflix show, Master of None. The actor is currently working on the second season of the original comedy, which is set to become available for streaming later this year.
Master of None stars Ansari as Dev, a 30-year-old actor in New York who has trouble deciding what he wants to eat, much less figuring out the path for the rest of his life. The show marked Ansari's first major TV project since Parks and Recreation and earned rave reviews (even scoring an astounding 100% fresh rating on Rotten Tomatoes). Given that track record, it's safe to say expectations are high for Season 2 of the series.
But while Master of None may be some of Ansari's funniest work to date, it's certainly not the only standout performance from his career.  Ahead of the show's second season premiere, here's a look back at 5 of Ansari's best comedic moments in film and on TV.
5. Bob's Burgers
Leave it to Ansari to make viewers everywhere fall in love with a hopelessly nerdy animated character. In Fox's hit animated series, the comedian lends his voice to Darryl, a geeky kid and video game expert who likes to call himself DRL. The character first appeared on the show in a 2012 episode, in which Darryl agrees to teach Bob how to master Burger Boss after his restaurant rival, Jimmy Pesto, insults Bob on the high-score leaderboard. DRL went over so well, that he's since become a recurring character, appearing in about eight episodes over the last few years
Since that first episode, Darryl has had plenty of funny moments, from faking a relationship with Tina for a Valentine's Day dance to bursting out a rendition of "Maneater" by Hall & Oates. Darryl is a more subdued character for Ansari, but the comic delivers such a spot-on vocal performance, that you won't soon forget him.
4. Funny People

This Judd Apatow movie was the beginning of Ansari's Randy…or should we say RAAAAAAAANDY! The character, a foul-mouthed showoff and stand-up comedian who likes to scream his own name and brag about his sexual conquests, only shows up in a couple of scenes in the film, but he ends up stealing every single one. In fact, Apatow liked Randy so much, that he made the character the subject of a mock documentary on FunnyOrDie.com as part of the film's viral-marketing campaign.
And the character – which Ansari said he conceived while wondering, "What if Soulja Boy did stand-up?" – didn't die there. The comedian went on to incorporate Randy – and his tales of hot tub hook-ups — in his standup routine.
3. Parks and Recreation

Ansari is perhaps best known for playing Parks and Rec's Tom Haverford, a sarcastic, underachieving government official for the city of Pawnee who — at least in his own mind — is admired for his high levels of confidence and unmatched entrepreneurial skills. The character was a fan favorite throughout the show's run and for good reason. From reminding us to "Treat yo self!" to inspiring the Tom Haverfoods meme, Ansari's Tom was responsible for some of the series most hilarious and iconic moments. Unsurprisingly, the role earned Ansari a lot of fans and plenty of critical acclaim, including an American Comedy Award nod for Best Comedy Supporting Actor in 2014.
2. Aziz Ansari: Live at Madison Square Garden

With his most recent comedy special (and his second one to be released only on Netflix), Ansari joined the exclusive club of comedians to sell out Madison Square Garden. But thankfully, the comedian didn't try and make his material match the huge arena space. Instead, he approached it like any other gig, giving the space an intimate feel, despite the thousands of faces in the crowd. That attitude fit his stand-up set, which featured Ansari at his most personal.
In the special, the comedian riffs on everything from dating anxieties to his current relationship to his parents, which he eventually brings out onstage in a surprisingly heartfelt – not gimmicky – moment at the end. Throughout it all, he makes it feel like it's a conversation, not a performance, often turning to the crowd for help (like when he brings a woman on stage to read one of her texts out loud). While his observations about technology and love aren't groundbreaking, Ansari has a way of cutting right to the heart of society behavior that will make you laugh and think.
1. Aziz Ansari: Buried Alive

2013's Buried Alive was Ansari's third comedy special and his first made exclusively for Netflix. In the wedding-themed special, the comedian dons a formal suit and white boutonniere and runs through his takes on love, marriage, and parenting. Filmed at Philadelphia's Merriam theater, the stand-up set marked some of Ansari's best material to date, simultaneously showing off a more mature side to the comic while still being just as spectacularly entertaining as ever. Whether parodying club music or re-telling an anecdote of his friend finding love at Bed, Bath & Beyond, the comedian hit just the right balance between his usual high-energized self and a few more reflective moments.
And as usual, his crowd interaction was spot-on: One of the funniest moments in the special comes when a couple in the audience tells an engagement story involving a restaurant that serves baskets of breadsticks. Ansari wastes zero time before he pounces, asking, "When it comes to their breadstick policy, does the word 'unlimited' come to mind?" Gold.