Aziz Ansari Addresses Sexual Misconduct Scandal — Is It Enough?
Known for NBC's Parks and Recreation and the Netflix series Master of None, comedian Aziz Ansari returned with a new Netflix stand-up comedy special: Aziz Ansari: Right Now. The special marks Ansari's return to television following accusations of sexual misconduct made against him in 2018 during the #MeToo movement. Ansari discussed the accusations then and he addressed the scandal in his new special.
What was Aziz Ansari accused of?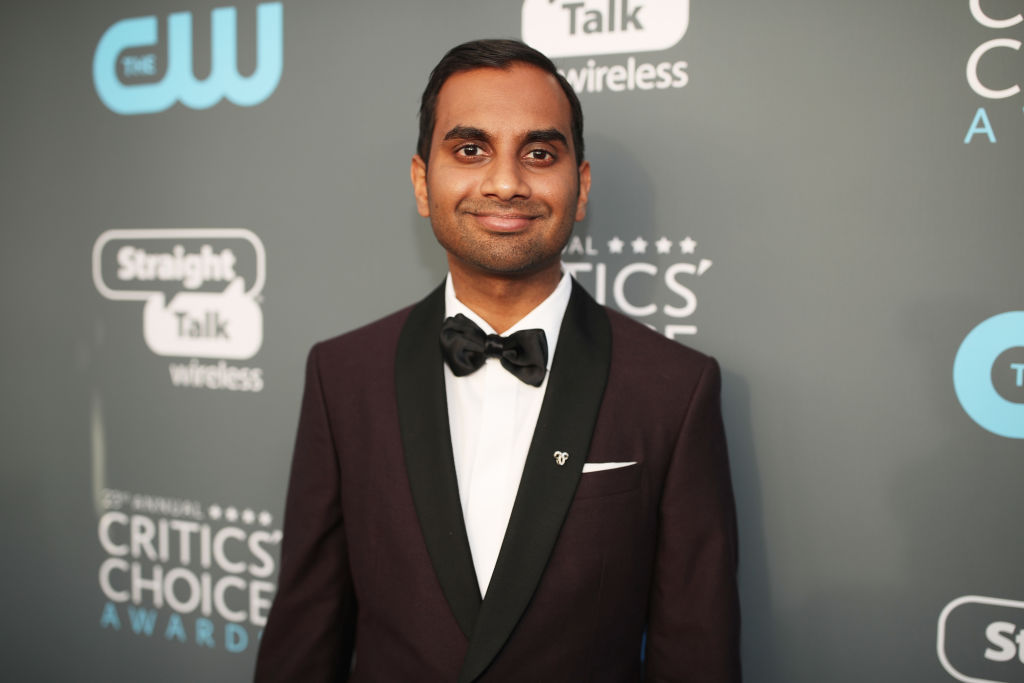 Based on Ansari's sold-out Road to Nowhere tour, the new Netflix special gave the comedian the opportunity to address the fallout from the controversial Babe.net article.   
Back in January 2018, during the #MeToo movement, an accuser came forward to tell her story of an uncomfortable date with Ansari. The 23-year-old photographer, who chose to share her story as under the pseudonym of Grace, described the incident on Babe.net. The story was later picked up by media outlets across the country and CNN reported on it as well.
Grace explained that after they had dinner, they went to Ansari's apartment. There, she alleged she was "pressured" into sexual activity. She says she tried to communicate that she was not into it both verbally and with non-verbal cues. She further explained crying on the ride home in an Uber Ansari arranged for her. She recalls messaging her friends about the traumatic experience and his behavior.
She claims she came forward after watching Ansari wearing a "Time's Up" pin during the Golden Globe Awards where he won an award for his work in Master of None. That appearance and the support of her friends helped her make the decision to say something.
"It took a really long time for me to validate this as sexual assault," she explained.
How did Aziz Ansari respond to the sexual misconduct allegations?
Ansari publicly addressed the fateful night after the story came out.
"In September of last year, I met a woman at a party. We exchanged numbers. We texted back and forth and eventually went on a date. We went out to dinner, and afterwards, we ended up engaging in sexual activity, which by all indications was completely consensual," he said of the date with Grace in September 2017.
"The next day, I got a text from her saying that although 'it may have seemed okay,' upon further reflection, she felt uncomfortable. It was true that everything did seem okay to me, so when I heard that it was not the case for her, I was surprised and concerned," he went on. "It was true that everything did seem okay to me, so when I heard that it was not the case for her, I was surprised and concerned," he said in the statement. "I took her words to heart and responded privately after taking the time to process what she had said. I continue to support the movement that is happening in our culture. It is necessary and long overdue."
Reactions to the story varied. Before the story, Ansari had been well-liked with a successful career. It was a bad date with two people on different pages about sex. Some took the side of the comedian and explained that sometimes you need to be able to say no and make your exit. Others defended Grace, explaining that they'd been in similar scenarios and how traumatic it had been for them.
What did Aziz Ansari say about the notorious incident on his Netflix special?
Fast forward to the comedian's new Netflix special. He begins the show by pointing out how people often mistake him for Hasan Minhaj, a fellow Indian America who hosts Netflix's Patriot Act. He jokingly tries to attribute the scandal to Minhaj before ripping off the band-aid and addressing the scandal that's been haunting him for nearly two years.
"I haven't said much about that whole thing, but I've talked about it on this tour, because you're here and it means a lot to me. And I'm sure some of you are curious how I feel about that whole situation. And it's a tricky thing for me to answer 'cause I felt so many things in the last year or so," he explained. "There's times I felt scared. There's times I felt humiliated. There's times I felt embarrassed. And ultimately, I just felt terrible that this person felt this way. And after a year or so, I just hope it was a step forward."
"It moved things forward for me and made me think about a lot. I hope I've become a better person. And I always think about a conversation I had with one of my friends where he was like, 'You know what, man? That whole thing made me think about every date I've ever been on.' And I thought, 'Wow. Well, that's pretty incredible. It's made not just me, but other people be more thoughtful, and that's a good thing.' And that's how I feel about it."
The now 36-year-old got cheers and applause for his thoughtful response. He looked relieved to have the hard part of his special done and out of the way.
Was Aziz Ansari's Netflix acknowledgment enough?
Ansari has acknowledged that his behavior caused Grace distress on that date in 2017. What he said was a lot more than other high-profile men accused of sexual misconduct on behalf of the #MeToo movement were willing to offer. Ansari has discussed his struggle with the accusation. He addressed the situation without being angry or defensive. That's important when you consider his place as a role model for other young men in today's society.
Yet one thing is missing from the special and every public statement Ansari has issued on the incident. Ansari has yet to publicly apologize to Grace. In a text message she shared with Babe.net, we learn Ansari apologized to her privately saying: "Clearly, I misread things in the moment and I'm truly sorry." It could be that the comedian doesn't believe a public apology now is necessary or helpful. 
The way he addressed the incident publicly seems to avoid mentioning her at all. The comedian focused primarily on how the accusations affected him. Ansari has talked about his own fear, humiliation, and embarrassment.
There's no mention of Grace and her experience or feelings. And it would be interesting to hear from Grace now. She chose not to come forward with her real name. Given the criticism she took from media figures like HLN host Ashleigh Banfield in the media to the public scorn she received, it's easy to see why she made that decision. There was a lot of discussion on the impact of her story on Ansari's career and on the #MeToo movement itself.
There doesn't seem to be much discussion on a positive resolution for Grace or what, if anything, Ansari could do to actually address her feelings.
What is the larger impact of such incidents on victims of sexual misconduct and assault? Are they more reluctant to come forward because they see how harshly others are dealt with when they go public with their stories? Not enough people are asking what those who spoke up want, or what's best for them. Those questions are the ones our society need to carefully examine when it comes to abuse of power or sexual misconduct.