Revealed: The 1 Royal Rule That Prevents Baby Sussex From Becoming a Prince or Princess
As Meghan Markle's due date approaches, many want to know: Will Baby Sussex have a royal title? While the queen will most-likely grant her newest great-grandbaby a royal peerage, one royal title rule goes against prince or princess status. Up ahead, find out why Prince Harry and Meghan Markle's bundle of joy might not be Prince or Princess of Sussex.

Baby Sussex's royal title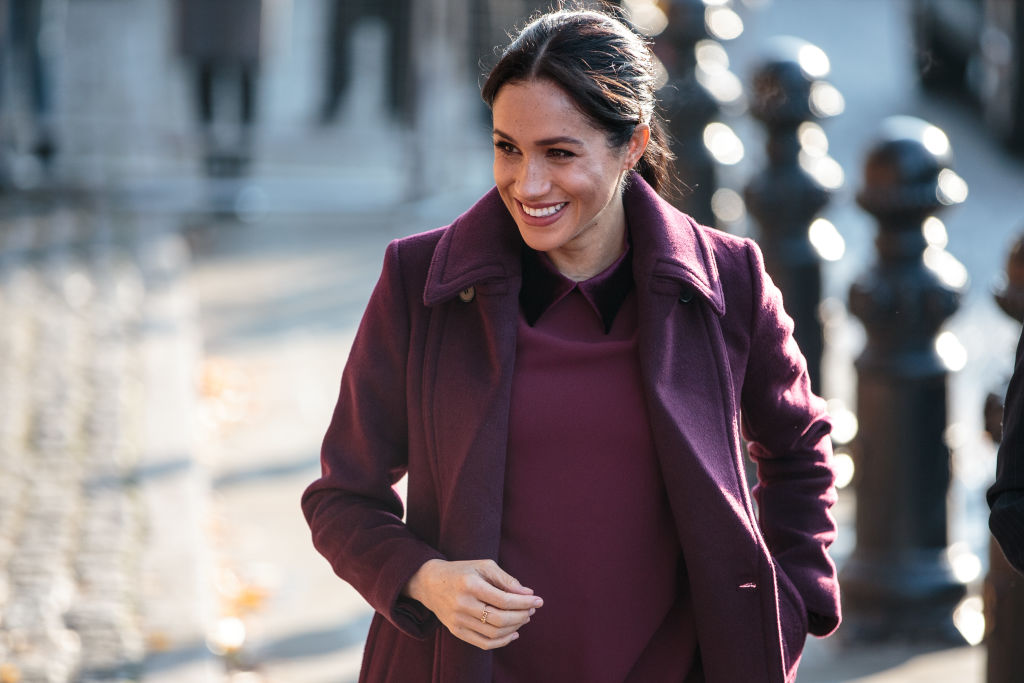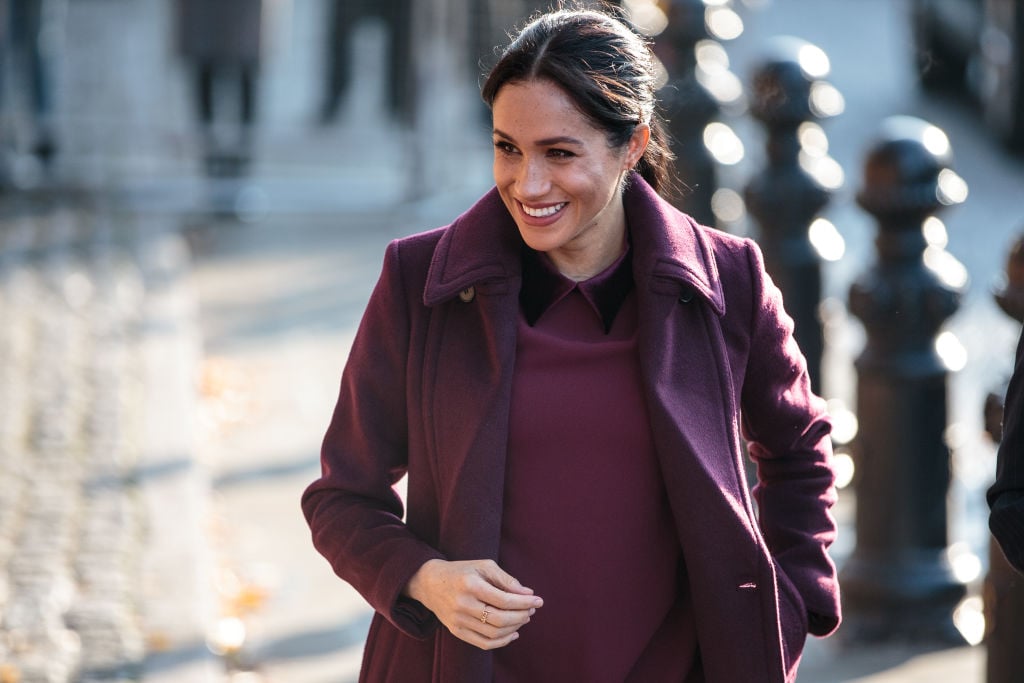 In the royal family, titles are everything. However, there are rules in place — rules that could prevent Baby Sussex from becoming a prince or princess upon birth.

According to King George V's 1917 Letters Patent, the only royals that qualify for prince or princess status are the monarch's children, grandchildren, and those high up on the line of succession. Since Baby Sussex is Queen Elizabeth II's great-grandchild and seventh in line to the throne, he or she might not earn such ranking.

However, the queen could make an exception for her grandson's firstborn. After all, she did for all three of Prince William's children. But, the exception she made for Prince George, Princess Charlotte, and Prince Louis could have something to do with their ranking in the royal family. Unlike Baby Sussex, the Cambridge children are third, fourth, and fifth in line to the British throne.

Prince Harry and Meghan Markle might opt out of a royal title
If the queen still decides to go forward with the royal peerage, Prince Harry and Meghan Markle could opt out of their little one's peerage. The Duke and Duchess of Sussex want a normal life for their child and even plan to encourage a career outside of the royal family's responsibilities. Because of that, they could politely decline the queen's offering and instead have a first and last name for Baby Sussex.

It wouldn't be the first time a royal couple declines royal status for their children. Princess Anne and her first husband, Mark Phillips said thanks but no thanks to peerages for their children, Peter and Zara Phillips. The queen's grandchildren join the royal family on special occasions but lead relatively normal lives and career (Peter has corporate experience and Zara is an Olympic equestrian). It is likely that Prince Harry and Meghan Markle have looked at their cousins' non-royal lives and want the same for Baby Sussex.

In addition to Princess Anne's children, Prince Edward and his wife also opted out of certain royal status. While the Earl and Countess of Wessex's children have royal status (their daughter is Lady Louise Windsor and their sone is James, Viscount Severn), they do not have His and Her Royal Highness tacked onto the front of their name.

Royal family title rules

That's not the only royal title Queen Elizabeth might follow when granting a peerage to Baby Sussex. Here are the royal family title rules that Her Majesty might consider for Baby Sussex's peerage.

A family connection

When naming a royal baby's peerage, the monarch typically connects the royal title to the parents' status. So, if Baby Sussex does become a prince or princess, he or she will go by Prince or Princess of Sussex after the Duke and Duchess of Sussex.

His or Her Royal Highness

Prince Harry and Meghan Markle might not decide to fully forgo a royal title for their baby. Instead, they could follow in Prince Edward and Sophie, Countess of Wessex's footsteps and simply drop the His or Her Royal Highness style.

In the royal family, His or Her Royal Highness is a high-ranking status that applies to most full-time members of the family, including the monarch's children and grandchildren.

Other royal title options

If the queen follows the rules and doesn't grant Prince Harry and Meghan Markle's baby prince or princess status, that doesn't mean Baby Sussex won't have a royal title. Her Majesty could instead name her new great-grandbaby a Lady, Lord, Viscount, or another royal peerage.

Check out The Cheat Sheet on Facebook!