'Bachelor' Alum Thinks Victoria F. Is 'One of the Most Hilarious, Witty, and Beautiful Women That Have Ever Been on This Show'
Victoria Fuller was, by far, the most controversial contestant on Peter Weber's season of The Bachelor, and maybe even in the show's history.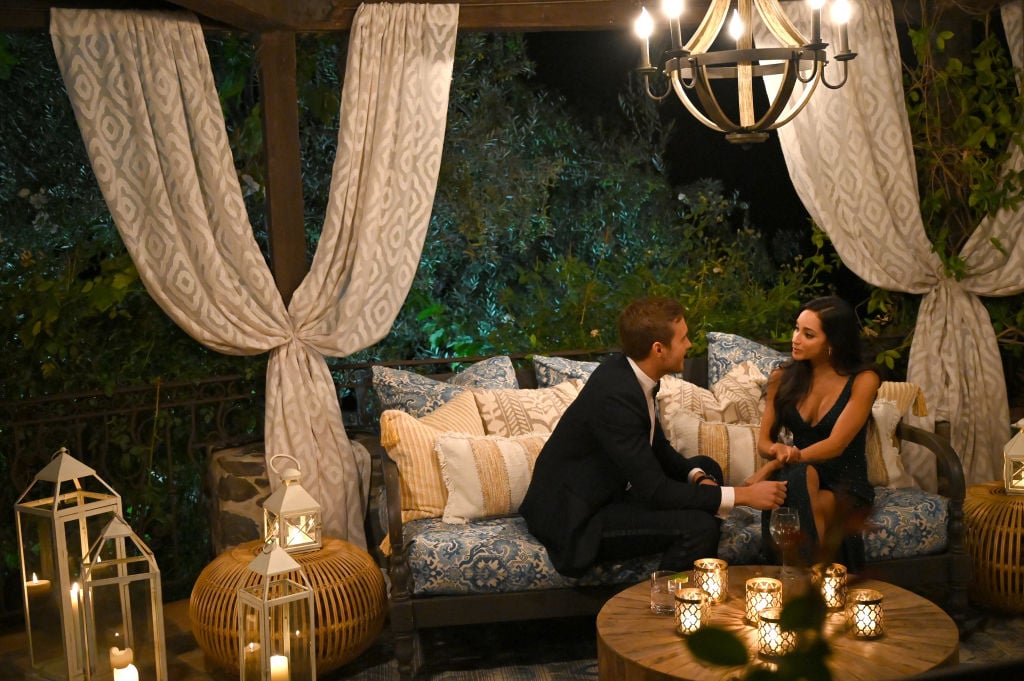 The (biggest) Victoria F. scandal
The biggest scandal that surrounded Victoria F. was the accusation made by Weber's ex, Merissa Pence, that Victoria F. had broken up relationships. This accusation was in addition to what Reality Steve had reported on the medical sales representative. The reality TV blogger wrote that he'd spoken to a few women who feel Victoria F. ruined their marriages by sleeping with their then-husbands. The reality blogger writes that these women were friends of Victoria F.'s.
"I wanted to finally report to you on everything I've heard on Victoria Fuller since before I had even announced she was a contestant on this season," he wrote on his blog. "I can honestly say in all my years doing this, I have never had so many negative stories and as many people contact me about one person than I have this season with Victoria Fuller. It's been unreal to be honest."
'The Bachelor' contestants are sticking by Victoria F.
Despite all the bad press Victoria F.'s received during Weber's season, many of Weber's former contestants are standing by the controversial contestant. On every Instagram post of Victoria F's, a few Weber alums fill the comments with encouraging sentiments. Hannah Ann Sluss, Victoria Paul, and Syndey Hightower are all regular supporters of the controversial contestant.
After "Women Tell All" aired, Victoria F. posted a photo of her and Weber to Instagram.
"Pete—
Thank you. Thank you for teaching me about myself, even when I didn't want to know. Or when it was unpleasant. But most of all teaching me that I'm worth it. Thank you for always pushing me to get to the root cause & never judging me along the way. You showed me what kindness truly is. What patience means in a relationship. You showed me the definition of a good thing. & you showed me that I can be loved unapologetically with all my flaws. For that I am forever grateful for you. I'm excited to see where life takes you & I have all the respect in the world for you. You're doing great sweetie. Cheers xx" she captioned the photo.
She received a lot of support from fans and fellow Bachelor alums alike. One alum from Weber's season, Savannah Mullins, made a particularly nice comment.
"I wish I wouldn't have been so scared to talk to you at first because once I did you were nothing but so ridiculously kind to me and I saw what a beautiful heart you had. Easily one of the most hilarious, witty, and beautiful women that have ever been on this show," she wrote on the post. "Your grace and strength through this process has been incredible and I really admire you for all of it. You're worth it x a million VF! Can't wait to see what's in store for you."
"aw sav this is so sweet. Literally brought tears to my eyes. Thank you so much. It means more than you'll ever know. I can't wait to see what this world has in store for US. The future is so bright & im so happy you're apart of mine," Victoria F. responded.
Either the women of Weber's Bachelor season believe Victoria F. when she says the accusations against her are false, or they're simply judging their new friend based on the time they've shared together. If Victoria F. is guilty of "breaking up relationships" (at this point it's just a matter of who you believe), who's to say she can't repent and start anew?
Read more: 'The Bachelor': Alayah Thinks the Webers Made Madison Look Like 'The Bad Guy Because She's a Wholesome Christian Woman'