Former Bachelor Colton Underwood Admits He Never Thought He And Cassie Randolph Would Last
Colton Underwood and Cassie Randolph's relationship didn't have the smoothest of beginnings.
By the time Underwood was in the midst of Fantasy Suites during his season of The Bachelor, he was locked in on Randolph. When she decided to break up with him and leave the show, he was visibly distraught. He jumped an eight-foot fence in response.
When he returned, he knew what he needed to do: break up with the remaining two contestants, Hannah Godwin and Tayshia Adams, and focus on winning Randolph back.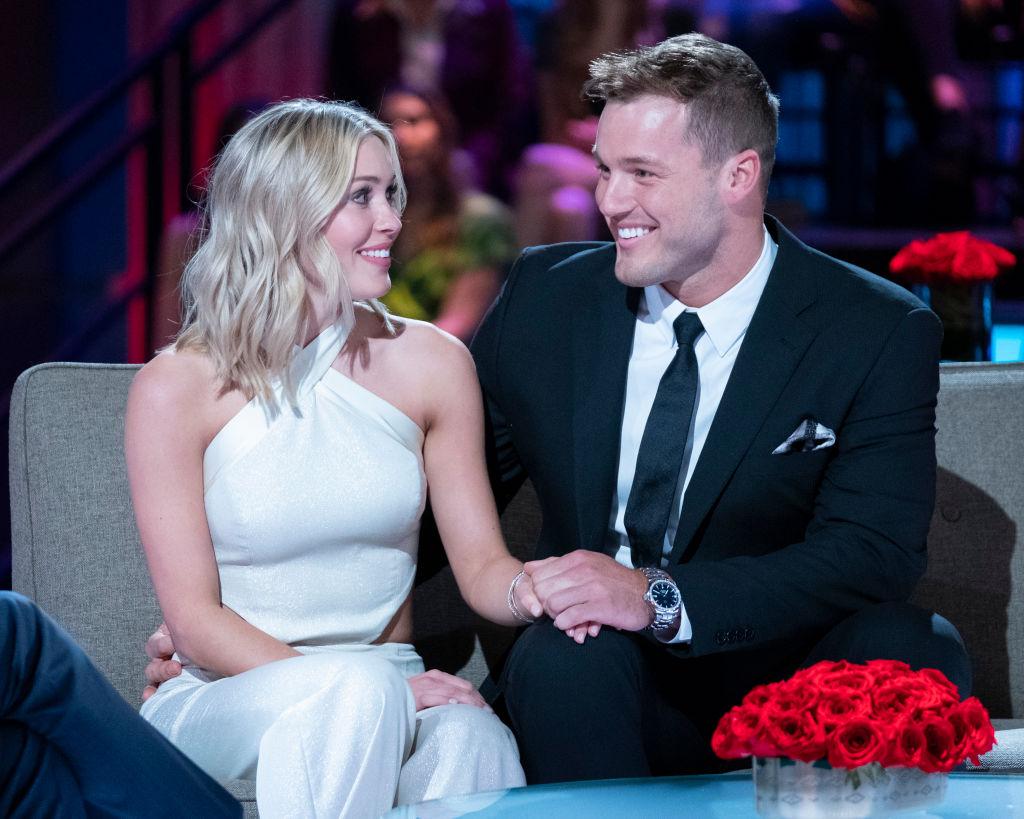 It worked. Today, Randolph and Underwood are still happily together. But, even after the two debuted their relationship during The Bachelor finale, Underwood and Randolph were on the receiving end of a lot of fan criticism. Underwood was criticized for choosing a woman who seemed to be uninterested in him and Randolph was criticized for staying on the show when she didn't love Underwood.
How Cassie Randolph and Colton Underwood responded to the criticism of their relationship after 'The Bachelor' ended
It made the couple feel defensive about their relationship. It made them say, in several interviews, that they were thinking of getting engaged sooner rather than later when they weren't actually ready.
"I think initially, coming off of it, honestly we felt the need to defend it. Yes, we're at this stage, and we wanted everyone to believe how much we cared about each other, because we do, so much, and we thought that was how we'd go about it," Randolph told Entertainment Tonight of the pressure she and Underwood felt to get engaged.
Colton Underwood commented on Instagram that he's surprised he and Cassie Randolph are still together
Underwood recently posted a photo of him and Randolph sporting sweatshirts from his nonprofit, the proceeds of which go towards supporting those affected by Cystic Fibrosis.
"It's hoody season! One of the best hoodies I own, hands down…. and you support Cystic Fibrosis when you purchase it! Since we are selling so many if you buy one in the next 24 hours we might throw in an extra bundle for gifting this holiday season :) Link in my bio," he captioned the photo.
One fan commented: "I never saw you too lasting I am just sayin!!"
Underwood replied: "same! I it's crazy what happens when you take your time and don't feel pressure from a show or public."
Another fan commented, for clarification: "you didnt see the 2 of you lasting?"
"no not at all 🙃" replied Underwood.
The rest of the comments in the thread are filled with speculation on whether Randolph and Underwood's relationship will last based on what was shown on The Bachelor. Several Instagram users also applaud Karen, the woman who instigated the conversation, for coming in hot with the drama.
Considering the start of their relationship and the constant criticism they're subjected to, it's no wonder Underwood didn't think they'd last.
Read more: Colton Underwood Opens Up About Being 'Crippled With Social Anxiety' After 'The Bachelor'