'The Bachelor': Colton Underwood Finally Reveals Surprise Anniversary Trip For Cassie Randolph
November 14th was Colton Underwood and Cassie Randolph's official one-year anniversary.
Leading up to the day, Underwood had been teasing on social media that he had a special surprise for Randolph in the works.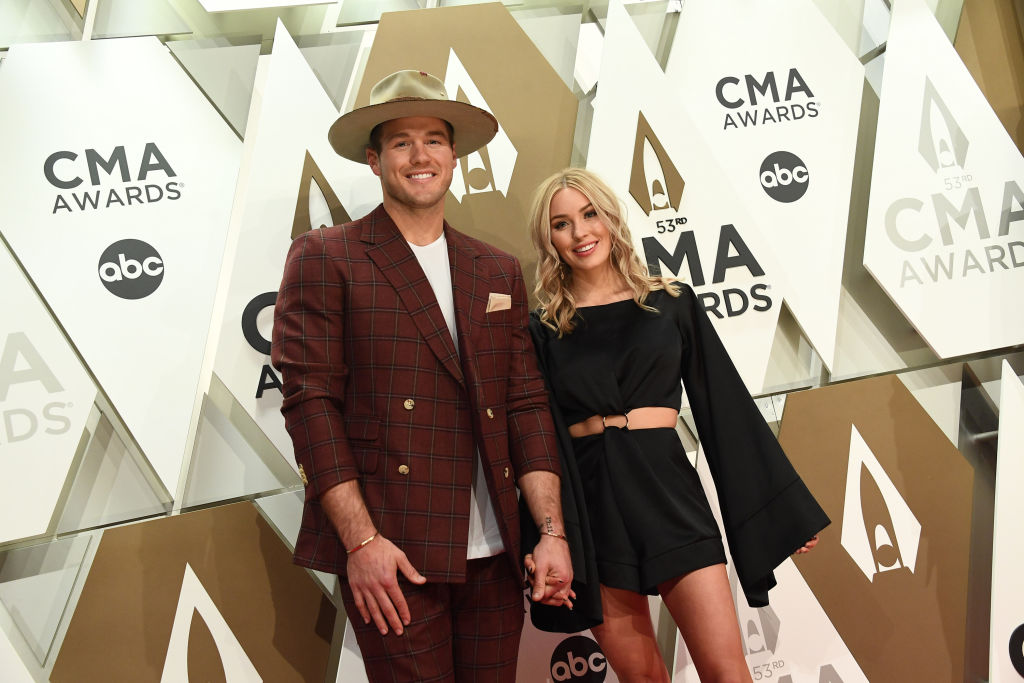 In a Q&A he recently did on his Instagram stories, a fan asked if he and Randolph are "doing anything special for [their] one year?"
"I have a surprise for her after the CMAs – our official anniversary is November 14th," he responded.
We know Underwood is a big-gesture kind of guy, so fans were expecting something over-the-top romantic.
Cassie Randolph and Colton Underwood get ready for their surprise anniversary trip
Just before Underwood whisked her away on her surprise vacation, Randolph told Entertainment Tonight she was stressed about the upcoming trip since she's a "control freak."
Underwood told Randolph that she should pack a bathing suit, but the hint wasn't enough to ease Randolph's mind.
"I need to know!" she said.
"We're going to Alaska! Surprise!" Underwood joked.
The former football player said that as a "romantic," he really enjoyed planning this trip for Randolph in celebration of their anniversary.
Randolph is doing more traveling these days than she's typically comfortable with. But she's learning to love exploring new places, just like her boyfriend.
"I'm such a homebody, he's a traveler," she said. "I think that's the biggest thing that I've learned [this year]. It's two different worlds and learning, too. I enjoy traveling now!"
"We've grown more confident into who we are, too, and not letting societal pressures or pressures from the show get to us. … It hasn't been the easiest year with everything and all the changes, but knowing I have her by my side has been great," added Underwood.
Where Colton Underwood took Cassie Randolph for their one-year anniversary
Underwood treated Randolph to a getaway at the Marigot Bay Resort and Marina in Saint Lucia.
The two have been posting about their trip so far on Instagram, showing off the gorgeous views, the fruity drinks they're slinging back, and a (surprise?) cameo from Randolph's sister, Michelle.
In celebration of their anniversary, Underwood posted a sweet video of moments that he and Randolph have shared this year.
"One year ago today they put the cameras down and we cooked our first meal together in Mallorca, Spain. I knew then that loving you was going to be easy, but I couldn't have imagined this. You have shown me the power of love and I never knew that I could love like this," he began his caption.
Randolph posted a photo of her and Underwood sitting on the dock at their resort.
"Happy year!! I can't believe we've already been together for a year. Although it does feel like I've known you for much longer, this year went by in the blink of an eye ✨ It was full of lots of changes, growth, and a million amazing memories with you :) I am the luckiest girl. I couldn't ask for anything more than to have a man like you by my side. You mean the world to me. I love you, best friend ❤️ Now let's get another Sangria," she wrote.
Happy anniversary to Colton and Cassie! And cheers!
Read more: 'BIP': Nick Viall Urges Caelynn Miller-Keyes Not To Move In With Dean Unglert For This Reason