'Bachelor' Fans Think Colton Underwood Is 'so Immature' Because of This
A new season of The Bachelor is just weeks away, but fans of the show are still giving their time and attention to former Bachelor, Colton Underwood. Underwood recently came under fire because of his various petty comments directed towards former bachelorette, Rachel Lindsay Abasolo. The two have been publicly feuding for a few months now, though things had died down until very recently. But, the former football player managed to add more fuel to the fire and fans are not impressed.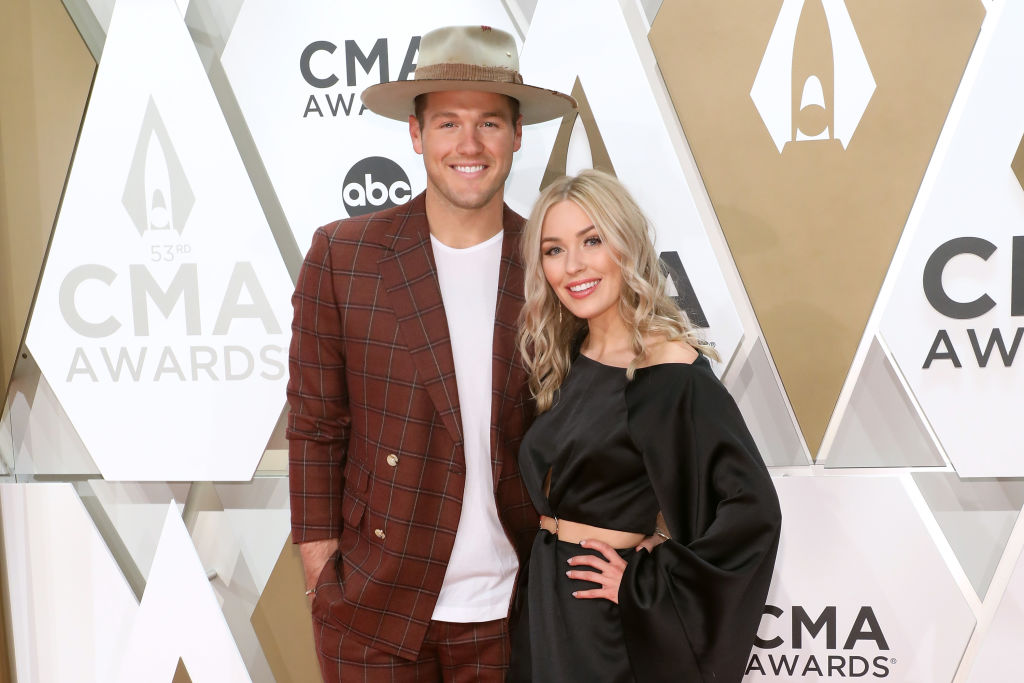 The Colton Underwood and Rachel Lindsay Abasolo feud
The public feud between Lindsay Abasolo and Underwood actually began in the midst of another feud amongst Bachelor alums. When Lindsay Abasolo was a guest on Watch What Happens Live, she reported that she and former bestie, Raven Gates, would never be friends again. Instantly, media outlets began reporting on the story. Among them was Us Weekly, who posted a picture of the ex-friends to their Instagram page. Seeing the post, Underwood immediately expressed his ire via a petty comment. "Shocker. Rachel mad at another person…does she like anyone," he wrote.
While Lindsay Abasolo refused to address the comment on Instagram, she did share her thoughts on the YouTube series, Whit & Ry. On the show, she expressed confusion about Underwood's ire. She also denied his claims that she "ran her mouth" about Underwood to his girlfriend, Cassie Randolph. Finally, she extended an invitation to the former bachelor to come on her podcast in order to clear up any confusion and animosity between them. Underwood readily agreed, with a few conditions of his own. Another Bachelor alum, Dean Unglert, even offered to mediate the conversation, but it never came to fruition.
The former cast member reignites the feud
Most Bachelor fans believed that the beef between Underwood and Lindsay Abasolo had simply fizzled out naturally. However, Underwood once again made a comment on an Us Weekly Instagram post that proved that was not the case. "The feud is over! Rachel Lindsay says she and Vanessa Grimaldi are "totally friendly and cool now!" #TheBachelor 🌹" Us Weekly posted about Lindsay Abasolo. Almost immediately, Underwood left a very sarcastic comment under the post. "Love to see it," the 27-year-old wrote.
Bachelor fans drag Underwood on Instagram
Fans of The Bachelor seemed to be completely unimpressed with Underwood's commentary. They felt that his behavior was immature and petty and couldn't understand why he couldn't move past his disdain for Lindsay Abasolo. "Colton honey get a job," one person wrote. "Why are you even commenting? Stop being messy!" another fan exclaimed. "Your trolling and sarcasm make her opinion of you more valid," on Instagram user wrote, seemingly taking Lindsay Abasolo's side.
Other people seemed to think Underwood had a particular obsession with Lindsay Abasolo due to his inability to keep his opinions about her to himself. "Out of all the people that have talked about you why do you seem to be picking on Rachel?!" another Bachelor fan chimed in. "Boy someone has big grudges stop being so petty. A lot criticized u, why u so obsessed with her?" another fan of the franchise added.
Some Bachelor fans think Underwood's behavior embarrasses Cassie Randolph
Other fans felt that the former bachelor's behavior was downright embarrassing for his girlfriend, Randolph, and made sure to make their opinions known. "Insecure male ego because he doesn't want to believe that Cassie gonna leave his a$$ so he's taking out immature petty Instagram comments on Rachel," one person wrote. "This must be so embarrassing for @cassierandolph that you are so petty and feel the need to comment on everything Rachel related," another fan of the franchise wrote. Hopefully, Underwood will eventually learn to let bygones be bygones, or at least express his anger in a more private way.