'Bachelor' Couple Kaitlyn Bristowe and Jason Tartick Have Already Talked About Having Kids
Bachelor couple Kaitlyn Bristowe and Jason Tartick are on the relationship fast track. Just six months after their first date the couple moved in together. Now, they're already talking wedding bells and babies.
"The crazy thing about this whole Bachelor world is that it guts you up and opens you up, and you talk about everything and anything, and become comfortable in yourself and your emotions," said Tartick in an interview with Entertainment Tonight. "I think that's why you see so many people in the franchise have relationships, whether it's via podcast or on the show or [Bachelor in] Paradise or whatever. … We were just so open. We know what we want, we know what we don't want, and yeah, we're here."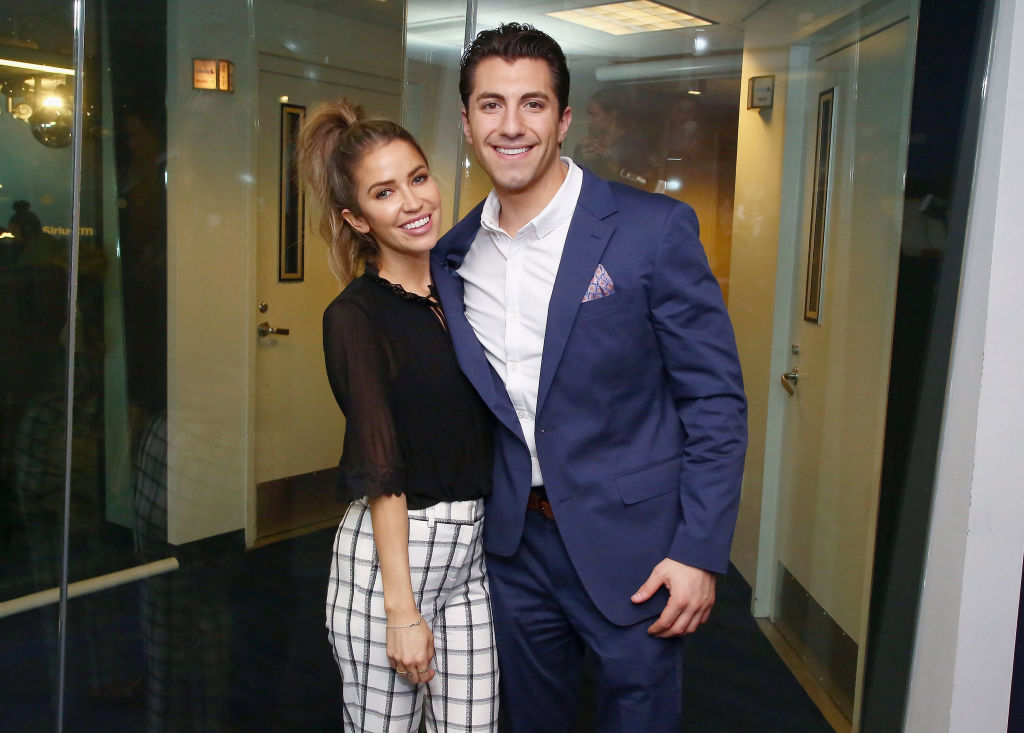 The former Bachelorette contestant also says he'd love to have three kids and two dogs.
"Three does sound nice, but I know that probably won't happen," responded Bristowe in the same interview, and noted she's already decided what they will name their first daughter. "I mean, I'm fine with one or two. I used to want five [kids], but now I'm like, 'OK, I'm turning 34 tomorrow, and I'm like, 'You know what? One would be great!'"
But before Bristowe and Tartick become parents, they're practicing on their newly adopted rescue pup named Ramen Noodle. Tartick says adopting "Noods" has been a great "crash course" in parenting. Apparently, it's going well.
Kaitlyn Bristowe and Jason Tartick have talked about getting engaged
The couple has also, of course, discussed getting married.
"That's why we moved in together, because we were just so ready to take the next step. We just have, again, the confidence in our relationship to take the next step, where now that's naturally something we talk about anyways," said Bristowe, as Tartick, 30, noted he and Bristowe, 34, are "not getting any younger."

As for her engagement ring, Bristowe wants something that looks a lot like Lauren Bushnell's.

"I zoomed in on [Lauren Bushnell's] ring and I was like, 'Look, it's the exact one I want!' …Congratulations to them, by the way," she said. "What I really like is just a simple band with a fatty rock. A big, fatty rock and a simple band. I don't ask for much! I like rectangle, I like square and I like round — just not teardrop. … I just want something that can make my hands a little cuter."

Why are Bristowe and Tartick moving so quickly? They say it just feels right.

"I didn't realize a relationship could be this easy and that I could be this happy with somebody. It's just so easy," Bristowe explained. "We just have a really healthy relationship, healthy communication, and we build each other up."
"We come from Bachelor world, where this is actually taking it slow," she joked. "We are just coasting!" 

Read more: Kaitlyn Bristowe Warns Bachelorette Hannah Brown: 'The Internet is Not Kind to Women Who Talk About Their Sexuality'