'The Bachelor': Hannah Brown's Advice to Peter Weber Hits Harder After Her 'Lose You to Love Me' Dance on 'DWTS'
Hannah Brown bared it all during the Nov. 18 episode of Dancing With the Stars. The former Bachelorette performed a contemporary dance to Selena Gomez's "Lose You to Love Me" with partner Alan Bersten. And things got pretty emotional, given the song's meaning and Brown's past. Then following the DWTS performance, Brown gave a bit of advice to current Bachelor, Peter Weber, who was a contestant on her season. And quite frankly, Brown's comments will make any Bachelor Nation fan crumble to pieces.
Hannah Brown performs Selena Gomez's 'Lose You to Love Me' on 'DWTS'
From the start, Jed Wyatt was a clear frontrunner in Brown's season of The Bachelorette. Fans watched as he won Brown over time and time again. However, before the season aired its finale on ABC, reports came out that Wyatt had a girlfriend when he went on the dating reality series.
Of course, this was especially unfortunate, as Brown chose Wyatt as the winner and they got engaged. However, after the news about Wyatt's girlfriend came out, Brown broke up with the musician. And she eventually found her way to DWTS.
As mentioned, Brown performed Gomez's "Lose You to Love Me" on Nov. 18. The song itself is all about moving forward from a bad breakup, which is exactly what Brown has been doing since she first appeared on DWTS.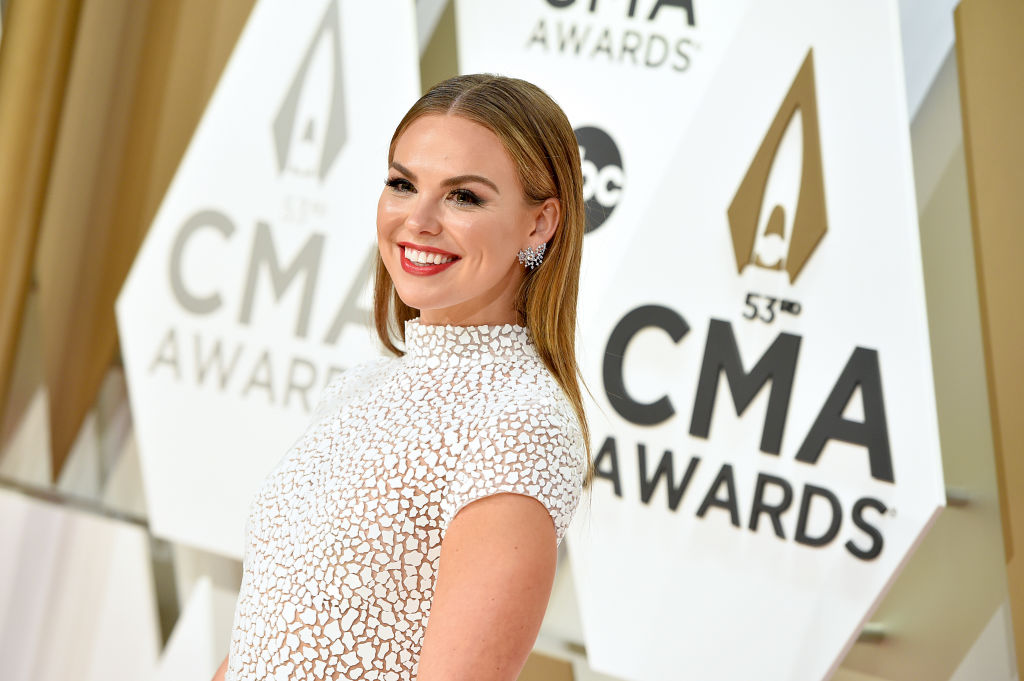 "I have been through a lot that directly relates to the song," Brown said during the episode. "When you love somebody so much, but it's not good for you, that's the hardest thing to let go of."
The Bachelorette alum then opened up about her past dating experience. "It hasn't been easy, it's still a process," she said.
"I thought he was honest and he wasn't, I didn't know what was next… like what just happened to my life."
'The Bachelorette's Hannah Brown is moving on from Jed Wyatt
Nevertheless, Brown is still looking towards the future. And ultimately, she believes the disappointment and heartbreak made her stronger.
"I do want to find somebody one day," she said in the DWTS episode. "But right now, I'm totally fine being on my own. Being in the finale would be a symbol of the blessings that have come from pain and being able to love myself every single day."
Meanwhile, Brown delved into her dance and Wyatt during an interview with Access after the Nov. 18 performance. But it appears she has officially moved on from her experience with Wyatt on The Bachelorette.
"This whole experience, I've looked forward. And to have to look back — on the contemporary — was a little tough for me," she said. "It was something that was really hard at the time. So opening up that and all those emotions definitely wore on me and Alan. It was a lot and I'm just really glad that I was to be able to do that dance to move forward."
Brown continued: "I think in my heart, this dance was like a release of being able to really be vulnerable about how emotional it was. I feel like I can leave that behind. And it was cool to do it in a way that's not words."
Hannah Brown gives 'The Bachelor' Peter Weber advice after her 'DWTS' dance
After Brown's "Lost You to Love Me" performance on DWTS, she gave Weber a piece of Bachelor advice during an interview with Entertainment Tonight. And it's clear she pulled from her own experiences as The Bachelorette.
"That's really hard for me to give," Brown said. "I think it's just taking those moments to really get to know the person without the cameras and to make sure that you're really vulnerable and honest with each other."
Brown then reminded Weber to keep in mind what's coming after The Bachelor ends. "Just because the show has ended, your life is still starting, and to really get to know what you're in and be able to make confident decisions for yourself moving forward to," she said. "Just because the show ends, doesn't mean that's the ending."
But as always, Brown is in Weber's corner. "You really need to understand what your relationship is, and I hope that his is a fairy tale and something he's always been looking for," she said.
Check out Showbiz Cheat Sheet on Facebook!