'Bachelor In Paradise': Fans Think Caelynn Is "Obsessed" With Cassie
Caelynn-Miller Keyes has been catching a lot of heat lately. The 24-year-old's time on Bachelor In Paradise is turning out to be even more dramatic than her stint on The Bachelor. Currently, she is facing backlash for how she portrayed the relationship between herself and fellow cast member, Blake Horstmann. Miller-Keyes' drama with Blake Horstmann …
Caelynn-Miller Keyes has been catching a lot of heat lately. The 24-year-old's time on Bachelor In Paradise is turning out to be even more dramatic than her stint on The Bachelor. Currently, she is facing backlash for how she portrayed the relationship between herself and fellow cast member, Blake Horstmann.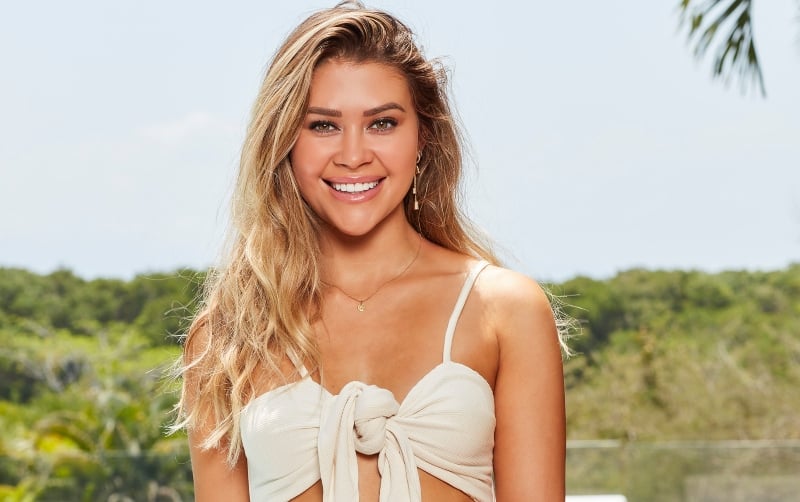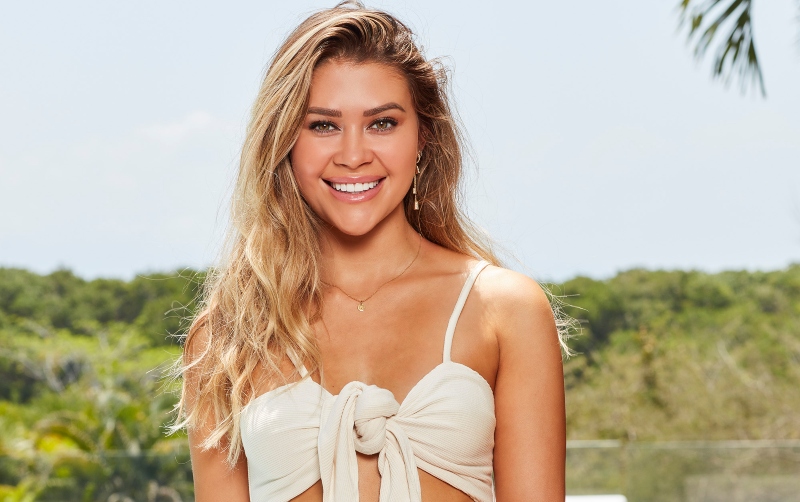 Miller-Keyes' drama with Blake Horstmann
The pair had some semblance of a relationship prior to going on to Bachelor In Paradise, but clearly had differing understandings of what they were to one another. Things got particularly messy after Horstmann released texts between the two of them, which painted a very different picture from the one that the former beauty queen conveyed. But now, Miller-Keyes is catching heat for something entirely different.
Cassie Randolph & Colton Underwood
Recently, the Bachelor In Paradise alum took to her Instagram page to post a picture. In the image, she is donning a blue dress and smiling softly at the camera. "Love is in the air (amongst other things…)," Miller-Keyes captioned the photo along with three beachy emojis. A seemingly innocent post, Bachelor Nation immediately began to criticize the 24-year-old. "She needs to find love so she will leave Cassie and Colton alone," one Instagram user wrote.
Is Miller-Keyes obsessed with Randolph
Other fans were quick to co-sign the original sentiment. "Yes, she's like obsessed with Cassie! I've always thought it was so weird how even on night one Caelynn was all close to Cassie like they've known each other for years but had just met. And then she was all under Cassie the whole season, And then after the season, went everywhere with Cassie and Colton and then moved to Cali in the same building as Cassie and then hangs out with her sister," the user wrote, citing Miller-Keyes' penchant for hanging out with Randolph's sister, Michelle.
Other users felt that Miller-Keyes' friendship with Randolph was nothing more than a publicity stunt. "Caelynn, you are using Cassie. Ever since she won over Colton's heart you have been like a third wheel to them; using them both so you can stay in the public eye. But now you're on Bachelor In Paradise and everyone knows you now because you're so scandalous. Hannah B was right about you, you're nothing but lies and drama girl. Shame on you!," the fan wrote.
A sweet Instagram post
Other fans chimed in on how one-sided the friendship with Randolph and Miller-Keyes seemed to be. However, those claims are pretty inconsistent with Randolph's actions, as she seems to consider the Bachelor In Paradise cast member to be a best friend. "Happiest birthdays to this beautiful best friend of mine. I LOVE YOU and am beyond grateful that the world orchestrated bringing us together in the craziest of ways! True friendship is rare and I'm lucky to have found a true gem. Love you and can't wait to celebrate with you when you are home," Randolph wrote in a recent Instagram post.
Honestly, we think that the critics in this situation can take a page off of Taylor Swift's book and just calm down. It's obvious that these two women had a friendship during their stint on The Bachelor and it's clearly a reciprocal one. While we agree that is strange when your best friend is dating your ex, Bachelor relationships don't really hold the same weight as they do in real life.
Best friends forever?
If these two women have worked out a way to remain friends, then more power to them. Certainly, it wouldn't be the first time this occurred within the Bachelor universe. As for those who claim Miller-Keyes is obsessed with Randolph, show us a person who isn't just a little bit obsessed with their bestie.