'Bachelor In Paradise': Caelynn Miller-Keyes Has Not Heard From Blake Horstmann Since He Released Their Texts
Caelynn Miller-Keyes had a rough start to Bachelor In Paradise. When she first arrived on the beach in Mexico, it was clear she was still troubled by a relationship she'd had with fellow Bachelor In Paradise contestant Blake Horstmann prior to filming. It was also clear that the two weren't on the same page about said relationship.
Miller-Keyes would speak to other contestants and the camera about how Horstmann lead her on and made her feel like a "dirty secret." Horstmann, on the other hand, when approached by Miller-Keyes about the situation, appeared shocked to learn her true feelings.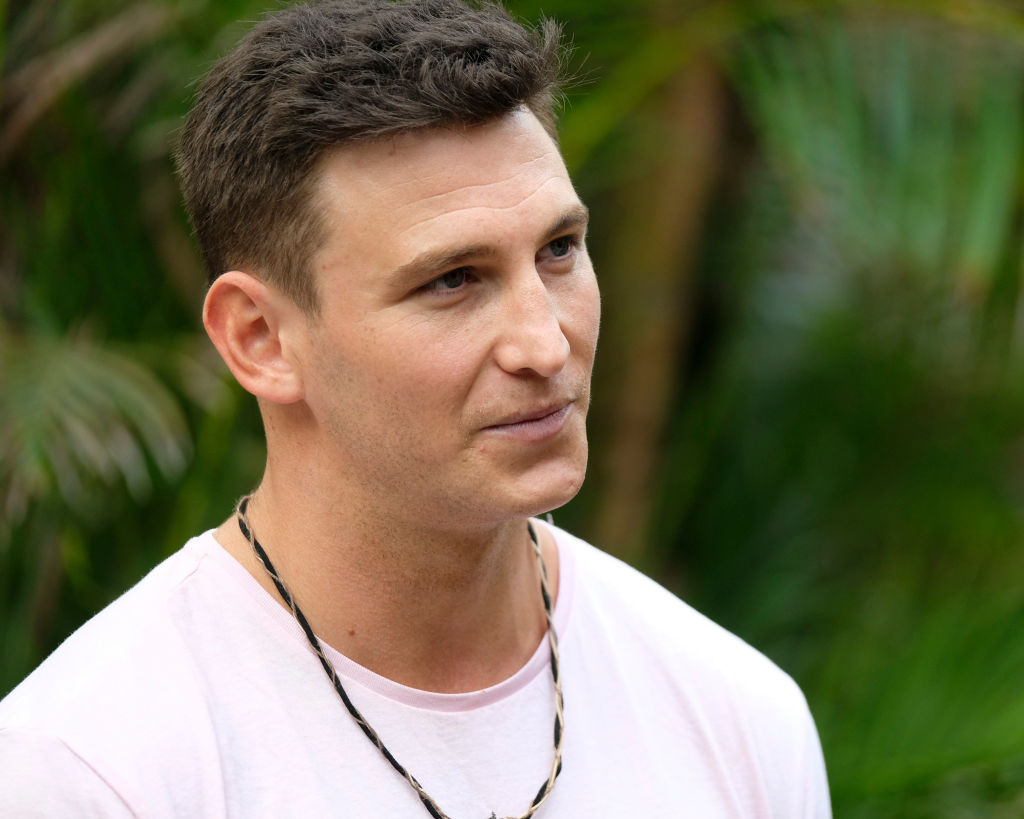 As these episodes were airing, Hostmann posted a series of text messages between Miller-Keyes and himself in an effort to prove that he truly believed the nature of their relationship to be casual.
Miller-Keyes was, of course, appalled at Horstmann for sharing their private texts.
Blake Horstmann and Caelynn Miller-Keyes address the text messages at the 'Bachelor In Paradise' reunion
At the Bachelor In Paradise reunion, Horstmann stayed in the hot seat for quite a while. The text messages came up and he refused to apologize, stating that his release of the texts is what, ultimately, cleared his name.
Since the episode aired, Miller-Keyes says she hasn't watched and she doesn't plan on doing so any time soon.
"I haven't watched the reunion. I know myself and I know, like, I already lived through it, why watch it? I think what I've realized is that we all, as human beings, need to be better communicators because everyone has their version of the truth or a version of what they experienced, right? I experienced one thing, he experienced another thing. If we're better communicators as a whole, as humans, I think we'll have less problems," she said in a recent interview with Access.
Miller-Keyes says one of her biggest faults in the situation was her internalization of what she was feeling, rather than openly communicating to Horstmann.
"I think I was just internalizing a lot, it's a flaw that I have, and I internalized a lot in that situation. We just had different experiences of what went down," she said.
Has Horstmann reached out to try and salvage their friendship? Not exactly.
"I have not heard from Blake since the text messages have been released," she told Access.
Caelynn Miller-Keyes says 'Bachelor In Paradise' was the best experience of her life
Despite the dramatics, Miller-Keyes says, all in all, she had an extremely positive experience being on Bachelor In Paradise.
"Filming Paradise I had the best experience of my life. Yes, there was highs and lows, I cried a lot. But I've learned so much about myself. I've grown so much as a person. I said that on The Bachelor and I'm like 'I didn't grow at all on The Bachelor.' I mean I did, slightly, but compared to how I grew from Paradise, I feel like I'm a better person. I feel like I'm more aware of my flaws, of just the things I want to change about myself to make me better. And Dean challenges me as well and makes me a better person, too," she said.
And if you think the Blake drama is going to keep Miller-Keyes away from Stagecoach, think again.  
"If Dean wants to go to Stagecoach let's go to Stagecoach! I mean why not? I had a great time last year minus the drama surrounding it," she said.
Read more: 'Bachelor In Paradise': Dean Told Caelynn If She Didn't Wear Makeup To The Reunion He'd Take Her To The Maldives