'Bachelor In Paradise': Caelynn Miller-Keyes Roasts Dean Unglert About His Hygiene on Instagram
Anyone who follows Caelynn Miller-Keyes or Dean Unglert on Instagram knows the couple is very much in Hawaii right now living their best lives.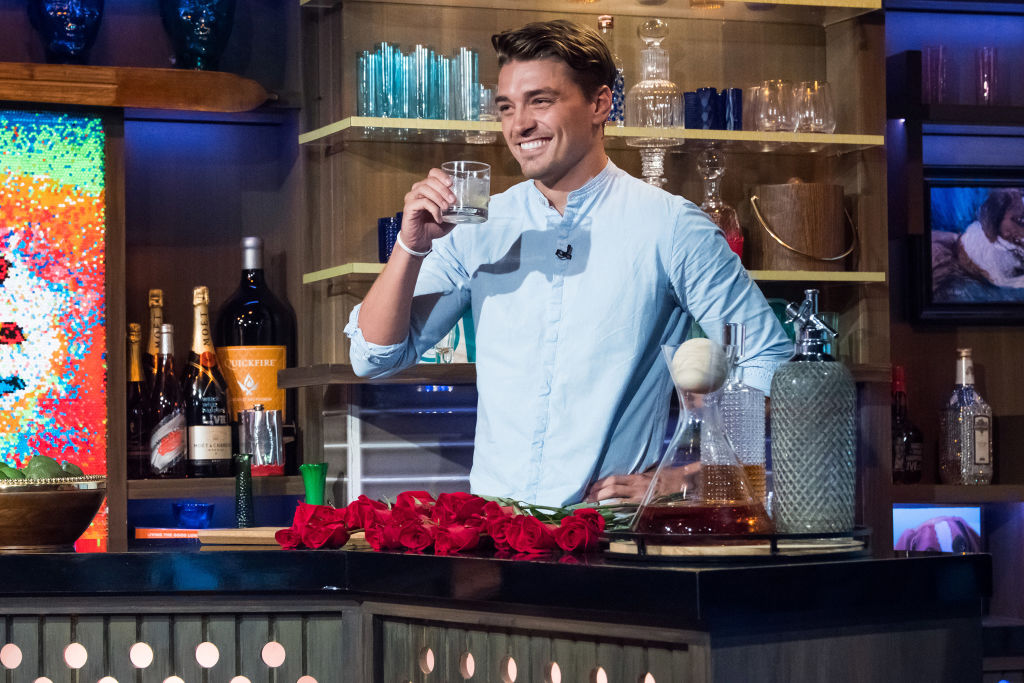 Miller-Keyes has posted several photos of her and Unglert smiling on a boat (well, she's smiling, Unglert is mostly making contorted facial expressions), and a few of her posing, showing off her jewelry, in front of a waterfall.
Unglert's been a little behind in his Hawaii documentation compared to Miller-Keyes, but he finally posted a video of himself getting absolutely soaked by a blowhole.
Caelynn Miller-Keyes teases Dean Unglert about his hygiene
"bimonthly shower in a lake or river …or blowhole," he captioned the photo.
As Bachelor Nation knows, Unglert lives in a van. On an episode of Bachelor In Paradise, Miller-Keyes, in the midst of getting to know her new love interest, asked him where and how he showers.
"Rivers, lakes…"
It looks like he can now add blowholes to the list.
Miller-Keyes commented on her boyfriend's post, teasing him:
"I'm not sure if you smell better or worse now."
She also commented:
"yo where's my cred," hinting that she took the video.
Caelynn Miller-Keyes is actually loving van life with Dean Unglert
Despite what some fans thought when Miller-Keyes and Unglert first got together, Miller-Keyes has been, so far, enjoying her time in Unglert's van, including the not showering.
"I love the van life. Ok so I'm a pageant girl, people don't believe me, but I'm Miller and I'm Keyes, there's two last names, two families involved obviously, as every family, but the Miller side of my family–Dean just met my grandparents today, he met the Miller side–they're very adventurous. they're hiking, they live in like airstreams, you know? I'm kind of embracing that side of myself that I never have before and it's been great," she said in a recent interview with Access.
Though Bachelor In Paradise wasn't always a cake walk for Miller-Keyes, she says she wouldn't trade the experience for the world. Thanks to the show, she's "the happiest that I've ever been in a relationship." And she went through some serious self-growth.
"Filming Paradise I had the best experience of my life. Yes, there was highs and lows, I cried a lot. But I've learned so much about myself. I've grown so much as a person. I said that on The Bachelor and I'm like 'I didn't grow at all on The Bachelor.' I mean I did, slightly, but compared to how I grew from Paradise, I feel like I'm a better person. I feel like I'm more aware of my flaws, of just the things I want to change about myself to make me better. And Dean challenges me as well and makes me a better person, too," she told Access.
Read more: 'The Bachelor': Colton Underwood Makes A Snarky Comment About Rachel Lindsay Over Raven Gates Drama