'Bachelor in Paradise': Is This the Real Reason Caelynn-Miller Keyes Isn't on Dean Unglert's IG Lately?
The Bachelor In Paradise season finale airs tonight, but fans can't wait for the drama. In fact, they're so eager, they seem to be creating their own conspiracy theories. Whether they're speculating over a possible engagement between John Paul Jones and Tayshia Adams, or questioning whether Hannah Brown might join the cast next season, it's been nonstop drama. Now some fans are convinced that Caelynn Miller-Keyes and Dean Unglert have broken up because they haven't been posting pictures of each other on their respective Instagram pages. But is there any truth to that?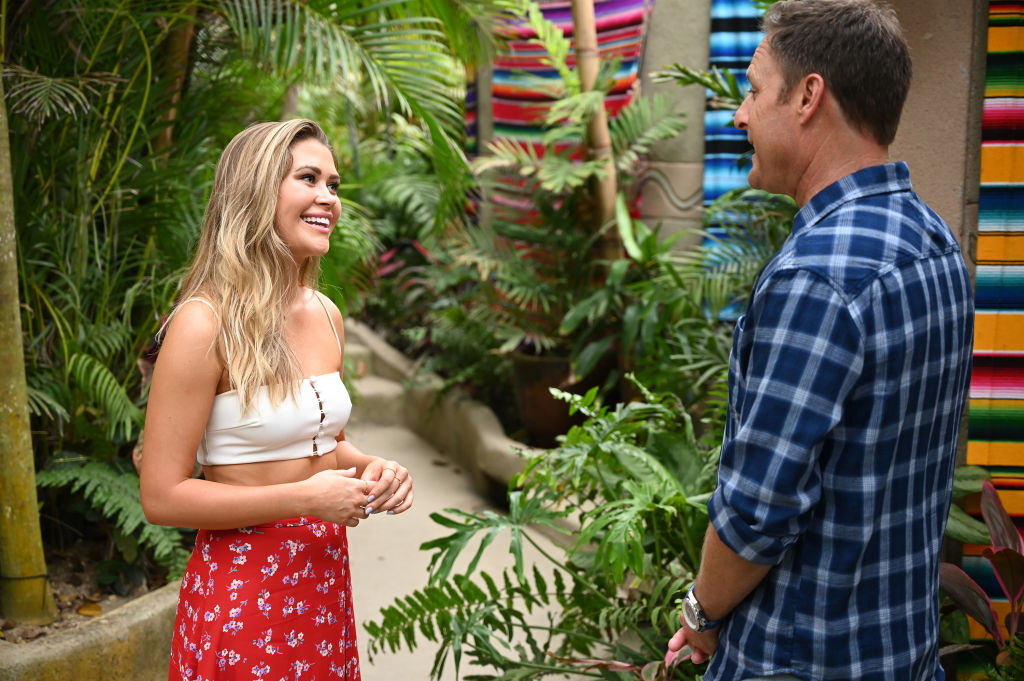 A quick relationship recap
Miller-Keyes and Unglert seemed to have an immediate connection when he showed up to Bachelor in Paradise. Though the former beauty queen was still reeling over her estranged relationship with Black Horstmann, she agreed to go on a date with Unglert and the pair hit it off right away. Unglert even went against his former playboy ways and turned down every opportunity to go on a date with other women. But just when Miller-Keyes started to see a future outside of the beach, Unglert started pulling away.
Unglert maintained that he was only interested in having fun and cited that his life was too unpredictable to try to make a real-world relationship work. He doubled down on these claims when he left Bachelor in Paradise on Miller-Keyes' birthday, removing himself from the situation before things got more serious. But, in a surprising twist, Unglert returned to the beach later in the season to confess that he still had feelings for Miller-Keyes. He convinced the 24-year-old to leave the show with him ahead of the finale and try to make a relationship work.
The infamous van
Shortly after the pair left the beach together, they both posted adorable pictures cuddled up in Unglert's famous van. "Sorry we had to leave Bachelor in Paradise early, the vantasy suite waits for no one," Unglert jokingly posted. Meanwhile, Miller-Keyes captioned her photo, "Lots of ramen, very few showers, and a whole lot of happiness."
Fans badger Unglert on Instagram
However, since those photos, which were posted a week ago, the pair haven't posted any images of one another. This caused hundreds of fans to speculate about their relationship. Some noted that the pair didn't follow each other on Instagram and that there might be trouble in paradise (no pun intended). Others badgered Unglert on Instagram by asking him where Miller-Keyes was on every picture he's posted. "Where tf is Caelynn," one fan demanded. Some were even were convinced that the pair had already called it quits.
Fortunately, some Bachelor in Paradise super fans were quick to set the record straight. They clarified that couples from the show are contractually obligated to keep quiet about their relationships. "They are supposed to wait until the BIP reunion to officially say if they are a couple or not! However, most don't really follow this rule on BIP. Three months not seeing each other is hard on a relationship, so they sneak visits, but usually, there is always someone with a camera taking a pic," one Instagram user wrote.
Bachelor In Paradise season finale
It could very well be that Miller-Keyes and Unglert are holding off on posting about each other because they're contractually obligated to do so. Contrastingly, they could simply be one of those couples who don't post about each other incessantly. Whatever the case, the couple will likely make their relationship official tonight.
Engagements and the next bachelor
Though we highly doubt the couple is engaged, we suppose anything can happen. When it comes to Bachelor in Paradise, we've learned to expect the unexpected. The only thing we do know for sure is who the next bachelor is. Spoiler alert: it's this guy.