'Bachelor In Paradise': Christian Estrada Says Clay Harbor Is 'Too Shy' For Nicole Lopez-Alvar–'A Girl Wants A Man'
Christian Estrada might not have left much of an impression on Becca Kufrin's season of The Bachelorette, but he certainly left an impression in Paradise, despite his early departure (*ahem* getting kicked off).
Right away he connected with Nicole Lopez-Alvar, who's been linked to Clay Harbor for the past several episodes. The two had red-hot chemistry and connected over a date.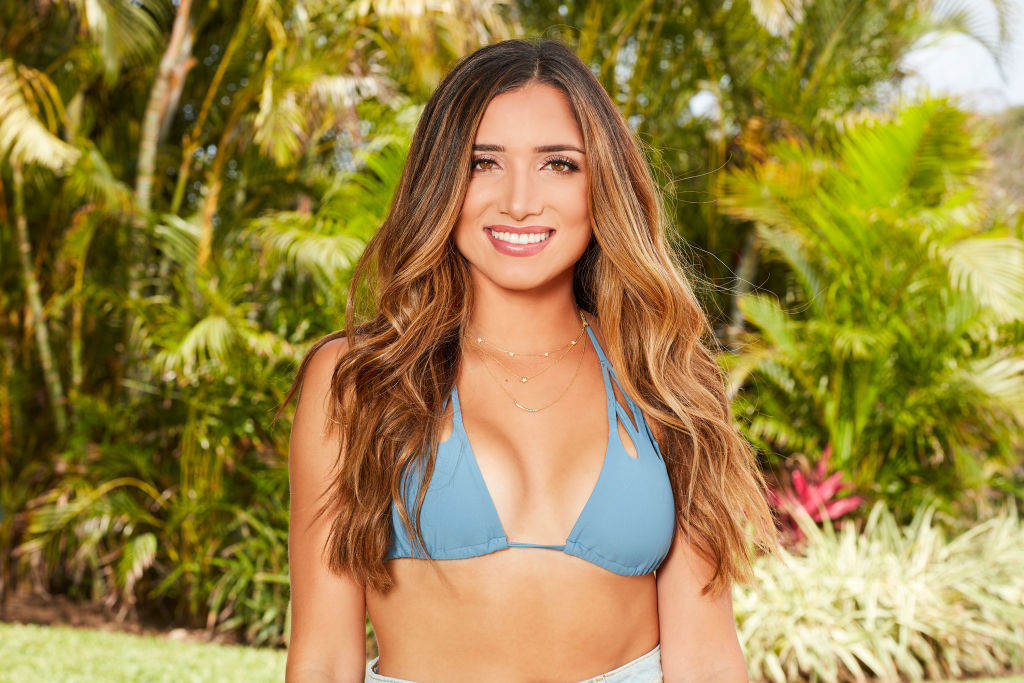 But as Bachelor In Paradise fans know, Estrada was kicked off the show for getting in a physical fight with contestant Jordan Kimball (Kimball was kicked off, too).
Christian Estrada still wants to fight Jordan Kimball
Apparently, Estrada is in no way over his altercation with Kimball.
In a recent interview with The Domenick Nati Show, Estrada said that he believes "Jordan did not act in self-defense. I never put my hands on him."
He says he won't be satisfied until he and Kimball finish what they started.
"If Jordan tries to shake my hand at the reunion I won't shake it until after we fight. No cameras no security. Let's go one on one bro! You think you're tough? I'm tougher than you! Anytime bro. You can go to my gym and we can handle this," he said.
He continued: "Boxing gloves, street fight, whatever Jordan wants, I have the best lawyers in NY looking at the case right now."
Christian Estrada on why Clay Harbor and Nicole Lopez-Alvar won't last
Before he got booted off the show, Estrada had a pretty good thing going with Lopez-Alvar. She said that she liked how masculine he was, and she especially liked how he flirted with her in Spanish.
According to Estrada, if he would have stayed on the show, he could have stolen anyone's girl. Does that statement go for Harbor? You bet ya.
"Clay Harbor is too shy. A girl wants a man," he said.
Long-term, we're not sure what's in store for Harbor and Lopez-Alvar. Now that Harbor's ex-girlfriend is back in the picture, who's to say if the couple will end up together after Paradise.
Estrada had a hot take on another contestant: Derek Peth. He said he was the "least trustworthy" and "not an honest person."
There have been recent talks of considering Peth for The Bachelor. After the episode that introduced Demi Burnett's girlfriend, many fans, including several members of Bachelor Nation, vocalized their hope that Peth gets the role.
But it looks like Peth has some competition because Estrada said, were he offered The Bachelor, he'd consider the gig.
"I've been talking to Producers here and there and I would definitely consider being the next Bachelor," he said.
Read more: Fans Are Bashing Dean Unglert and Caelynn Miller-Keyes After Their 'Bachelor In Paradise' Breakup