'Bachelor In Paradise': Dean Told Caelynn If She Didn't Wear Makeup To The Reunion He'd Take Her To The Maldives
Though they didn't leave the beach engaged, Caelynn Miller-Keyes and Dean Unglert are one of the successful couples to come out of this past season of Bachelor In Paradise.
The two connected quickly after their first date together, but Unglert ended their relationship (on Miller-Keyes' birthday) when he realized their connection was turning into something more serious than what he'd planned on.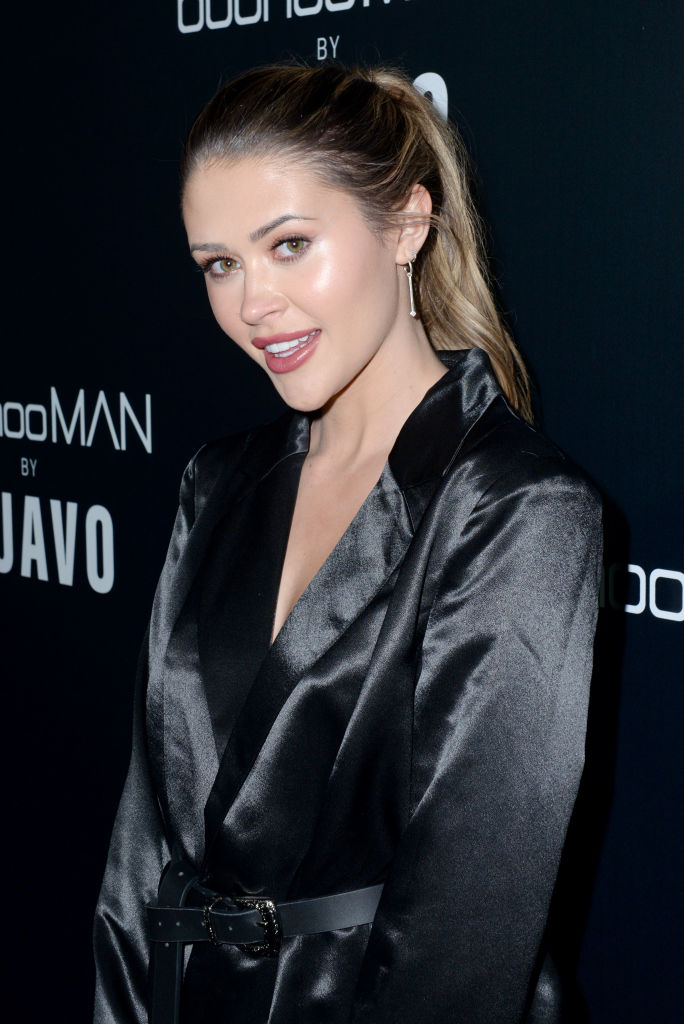 But a few episodes later, he came back for her and the two left Mexico together as a couple.
Today, Miller-Keyes says she's "the happiest that I've ever been in a relationship honestly."
How Caelynn Miller-Keyes feels about van life
In a recent interview with Access, Miller-Keyes says she's learning to embrace her adventurous side thanks to Unglert.
"I love the van life! Ok so I'm a pageant girl, people don't believe me, but I'm Miller and I'm Keyes, there's two last name, two families involved, obviously, as every family, but the Miller side of my family–Dean just met my grandparents today, he met the Miller side–they're very adventurous. they're hiking, they live in like airstreams, you know? I'm kind of embracing that side of myself that I never have before and it's been great," she said.
When Unglert and Miller-Keyes first began dating on Paradise, the former pageant queen received some comments from the show's fans suggesting she wasn't cut out for van life.
Caelynn Miller-Keyes and Dean Unglert are going to take their time 'figuring out [their] relationship'
Though Miller-Keyes is incredibly happy in her relationship with Unglert, the two don't plan on going the typical Bachelor route and getting engaged any time soon.
"We're just figuring out our relationship. I just am so excited about us. I'm seriously so happy. It's fun to be able to share in our happiness finally so that's exciting. We have a lot of travel plans coming up," she said.
And it seems Unglert is on the same page.
"When you're in real life, you date for a year, two years, then you begin to realize and think about what the future's gonna hold. For the first twelve months of a relationship, you're trying to figure out if you guys are compatible for a life-long partnership. And if you're not, then maybe it carries on a little longer than you want it to, if you are, then you begin to speak more seriously about everything," Unglert said in a separate interview with Access. "The Bachelor does a really good job of condensing timelines. And it's great, and it works, obviously. You see a lot of bachelors and bachelorettes that are married and have kids and are happy. But you see a lot of failures as well and it's because a lot of people rush into it. So I think what we're doing is focusing on what we want and what works for us and kind of forgetting about what people want from us. So we're taking our time. We're happy and that's all that's important I think."
Dean Unglert told Caelynn Miller-Keyes if she didn't wear makeup to the 'BIP' reunion he'd take her on a vacation
It looks like those travel plans Miller-Keyes and Unglert have coming up might include the Maldives.
"Dean told me if I didn't wear makeup to the reunion he'd take me to the Maldives. I wear like a little bit of concealer, blush. I felt very vulnerable but he challenges me in that way, too," Miller-Keyes told Access.
She continued: "As a girl who did pageants for so long I thought I needed everything. Lashes, everything, liner, and now it's like I can just be [myself]. It's just made me accept myself."
Read more: Why Are So Many 'Bachelor' People In Paris?