'Bachelor In Paradise': Demi Burnett Receives Outpouring Of Love After Hateful Messages About Her Coming Out As Bisexual
After Monday's "Men Tell All" episode of The Bachelorette, a sneak peek of the upcoming season of Bachelor In Paradise was shown, and it was wild. There was drinking, fighting, crying (more than ever before, according to Chris Harrison), booty-rubbing (courtesy of John Paul Jones), and, of course, lots of hooking up. One hookup that caught the audience's attention, in particular, featured former Bachelor contestant Demi Burnett and a mystery woman.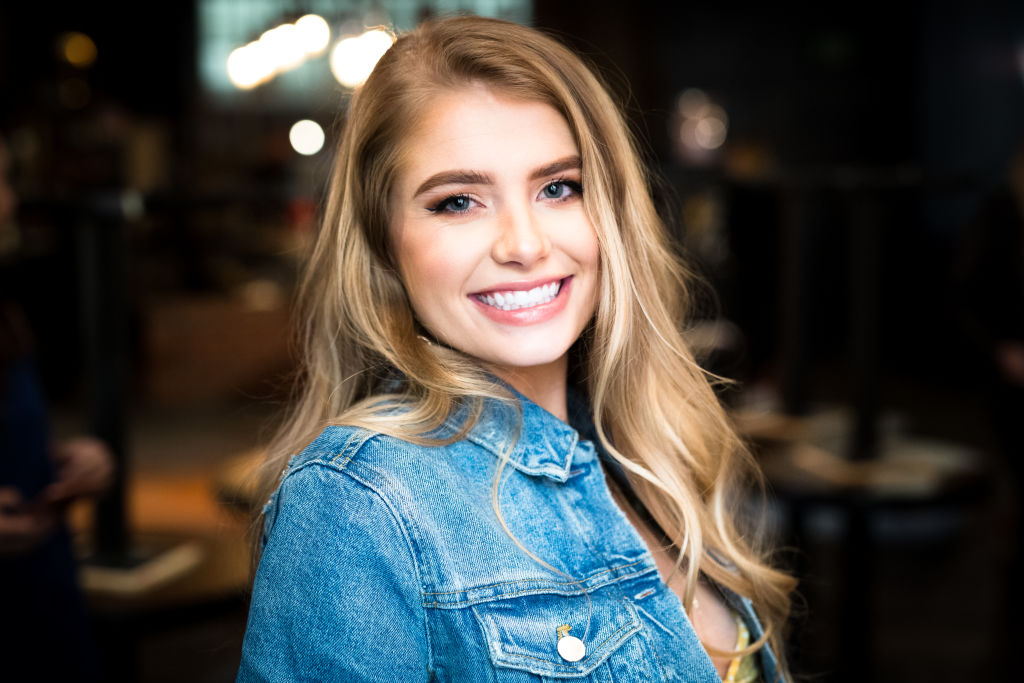 In the preview, Burnett says: "I don't care who sees this. I know that I love this girl. I'm just so happy that I found her, and I can definitely picture being with her for the rest of my life."

Burnett's budding Paradise relationship is unprecedented for the Bachelor franchise.

In response, some Paradise fans have reached out to Burnett on social sites to communicate their disapproval.

Demi Burnett addresses the hateful messages she's receiving after coming out as bisexual on national TV

On her Twitter, Burnett responded to a since-protected tweet stating the user didn't want to see a homosexual couple in Paradise, and suggested there be a separate LGBTQ+ version of the show for people who'd want to watch. 

"I know you're trying to mean well, however, the goal is for the LGBTQ+ community to not be viewed as separate. Saying they need a "rainbow bachelor" is a bit homophobic. We are all humans. Segregation based on sexuality needs to die. Coexist motha f*cka," wrote Burnett.

Burnett also responded to a message that read: "This is the first season I WILL NOT watch BIP due to the same sex disgusting behavior on screen. I have nothing against their choice of lifestyle but I don't like to have it shoved down my throat on TV . you ruined your show for me and 300 others."

She wrote: "The moment you described the relationship as disgusting is the moment you claimed yourself as homophobic."

Burnett also took a screenshot of an incredibly hateful message she received calling her derogatory names. 
She posted a photo of the message along with the caption: "Twitter do your thing."

And Twitter did its thing.

Bachelor Nation is behind Demi Burnett 100% (and so are her fans)

Immediately, Burnett received an outpouring of love. Bachelor Nation, especially, came to show their support for the former Bachelor contestant.

"Sorry you have to put up with this shit D…. Respect the hell out of you," wrote Garrett Powell from Hannah Brown's season of The Bachelorette.

"The hate below is absolutely abominable! Bravo to Demi for breaking barriers in The Bachelor Franchise and on a National Network in the pursuit of love and happiness. Regardless of your sexual preference, love is love is love. I support LGBTQ today and every damn day!" responded Jason Tartick from Becca Kufrin's season.

"This makes me sick to my stomach. I hate bringing attention to this, but I love that we can all stand up against it. I'm proud of you Demi. And I'm proud of the show for evolving," wrote former Bachelorette Kaitlyn Bristowe. 

Burnett's call for support worked–she went to bed that night smiling. 

"My DMs are so blown up with love that y'all have drowned out all the hate. It's 3am and I'm going to bed with a smile on my face. Love you all so much thank you," she wrote.

Bachelor in Paradise begins airing August 5 on ABC.

Read more: Bachelorette Hannah Brown Discusses How Her Christianity Was 'Weaponized' Against Her During 'Men Tell All'