'Bachelor In Paradise': Derek Peth Is Standing Up For Demi Burnett After Last Night's Episode
Derek Peth and Demi Burnett have had a connection on Bachelor In Paradise since the first episode. They have great chemistry, similar senses of humor, and seem to be two of the most mature contestants in Mexico this summer.
But there's trouble brewing in paradise for Peth and Burnett.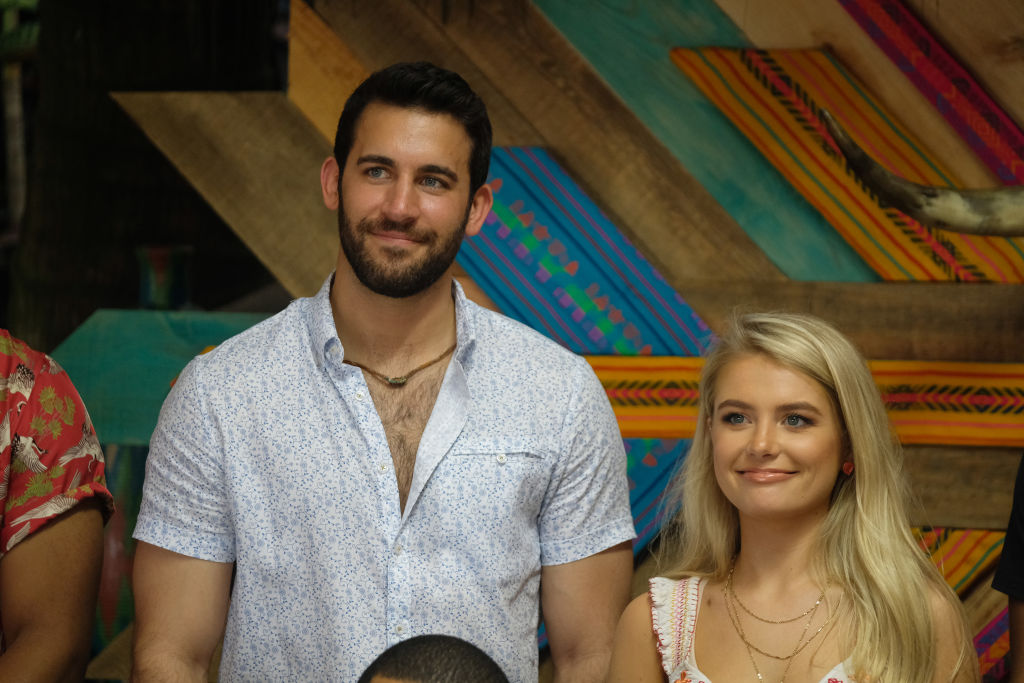 Burnett's been open about the fact that she was dating a woman in Los Angeles prior to filming in Mexico this summer. In the most recent episode, she told Peth that she downplayed their relationship. She told him that she has strong feelings for this woman and that she's been missing her a lot.
"I'm so confused," she told him. "I have this girl that I can't stop thinking about and then I have you, an amazing guy, in front of me that has blown my mind with how great of a person you are. And I'm trying to figure it out, but right now I'm just really torn."
Peth, though hurt, was appreciative of Burnett's honesty.
"The hardest part about this is knowing that there's someone else who's pulling on her emotions," he said. "It doesn't matter who this other person is, right? It's just somebody else who Demi has an emotional connection to. I'm super hopeful that it just doesn't end."
Demi Burnett's been receiving some online criticism for dating someone prior to 'Bachelor In Paradise'
As Burnett's past relationship unfolds on Bachelor In Paradise, she's received some criticism.
Last week, Paradise alum Tanner Tolbert compared Burnett to Jed Wyatt on Twitter.
"Oh f*ck off, not the same at all," Burnett tweeted. "Maybe I can teach you a thing or two about going down on your wife @ttolbert05."
"It's not the same thing? Then how did I hear about your 'plan' before filming even started?" Tolbert responded.
"There was NO PLAN," responded Burnett. "You are speaking on something you HEARD about as if it is a fact. I was 100% honest and upfront the entire time. You are a grown a– man tweeting about rumors."
"If a rumor becomes true… doesn't it then become a fact?" Tolbert wrote in response. "Listen… I love watching you on TV and wish you nothing but happiness. But don't throw stones if you live in a glass house."
Derek Peth stands up for Demi Burnett on Twitter
After the most recent episode of Bachelor In Paradise aired, Peth took to Twitter to comment on his relationship with Burnett.
"As you all watch this, I want to ask that you have as much empathy as you can for Demi," he wrote. "I've seen some really hurtful things being said that don't reflect how I feel and I lived this. I'm glad that you're finally all able to see how open and honest she's always been with me."
"I think it's unfair to assume we should all be clean slates bent on getting engaged because we're on a show," he continued. "This is our lives and we're all just people seeking meaningful connections. That's what Demi and I are both doing and it should be respected."
Burnett appreciated her castmate's tweets.
"You're a hero," she replied. "Thank you for being you."
Read more: 'The Bachelorette': Hannah Brown Hasn't Spoken To Tyler C. Since He Started Dating Gigi Hadid