'Bachelor In Paradise': Derek Peth Says He's Still Interested In Tayshia Adams
Though Derek Peth didn't walk away from this season of Bachelor In Paradise with a relationship, he played an integral part.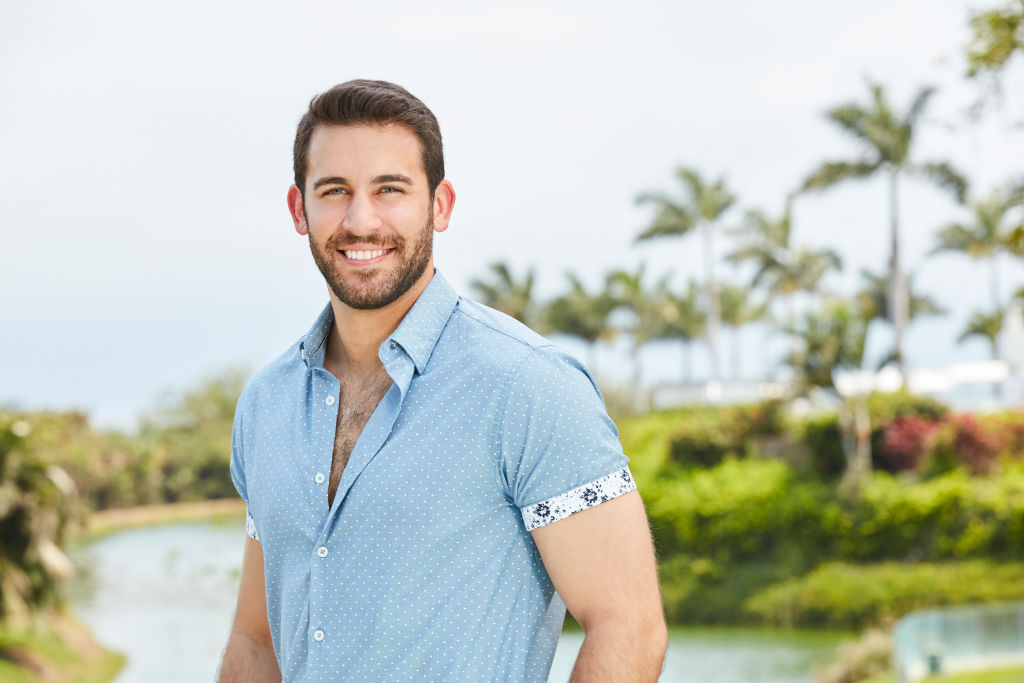 First, he was paired up with Demi Burnett before she decided to pursue the woman she was dating prior to Paradise, Kristian Haggerty (her current fiancé). He had several kind, thoughtful conversations with Demi when she was still figuring out what to do.
From there, he began to pursue Tayshia Adams upon her making it clear that she was interested in him romantically. But as Bachelor Nation remembers, she was torn between him an John Paul Jones.
Ultimately, Tayshia told Derek that she couldn't see herself with him long-term and ended the season with JPJ.
But along the way, Derek and John Paul Jones exchanged some pretty harsh words.
Derek Peth wants it on the record that sliding into DMs isn't a bad thing
In an interview with Access, Derek wanted to clarify something that JPJ particualry harped on him for:
"Ben met his girlfriend through DMs. My best friend Wells met his fiancé through DMs. It's pretty weird that that turned into such a negative thing. I haven't actually–it's my own thing. I protect myself. Because I just don't trust people that way. But if anybody wants to meet people through DMs, go ahead. That's perfect fine. Don't listen to JPJ. Go have a perfectly normal relationship with each other," he said.
The rumor that Tayshia Adams and John Paul Jones broke up
His interviewer mentioned the rumor that Tayshia and JPJ had broken up and are just keeping up their relationship for appearances.
"I know," he replied. "Tayshia was here this weekend with us and they weren't both here but she didn't say anything about that so I think they're still together even though there's–I don't know, Reality Steve likes to stir the pot."
Derek's referring to claims that Reality Steve has made about Tayshia and JPJ breaking up.
" (SPOILER): This reunion show filmed August 27th. Chris and Katie are still together today. Tayshia and JPJ are not together anymore," RS tweeted on September 17.
"I see what Tayshia and JPJ are posting. I'm just telling you what I'm hearing," he tweeted shortly after.
Access asked Derek, if Tayshia and JPJ were really broken up, if he'd be interested in giving it another shot with Tayshia.
"I've always liked Tayshia, but she kind of shut it down on me, told me that it wasn't something that would happen. Personally, again, I was always interested in her and that hasn't changed," he said.
Whether Tayshia would ever be interested in dating Derek in the future or not, he says he's ready to start opening up again, despite the trust issues he mentioned previously.
Derek's dream woman has some edge
So what's Derek looking for? He's hoping for someone snarky.
"The big thing to me is someone who's a little bit snarky and has some edge," he said (we see why he was so smitten with Demi). "I think I'm pretty vanilla, plain, when I look at it, of all of us I still have a 9 – 5 job, I'm still living my basic normal life, so I like somebody that stretches me a little bit."
Read more: Hannah And Dylan Share The Secret To Finding Love On 'Bachelor In Paradise'