'Bachelor In Paradise': Did Blake Horstmann Try To Hide His Stagecoach Hookups Because He Wants To Be The Bachelor?
Blake Horstmann has been at the center of a lot of drama both on Bachelor In Paradise and in real-time on Instagram.

After the first two episodes aired, Horstmann took to Instagram in an effort to defend his "name." He wrote a lengthy post about how he's been in a bad place and has, recently, made mistakes with women.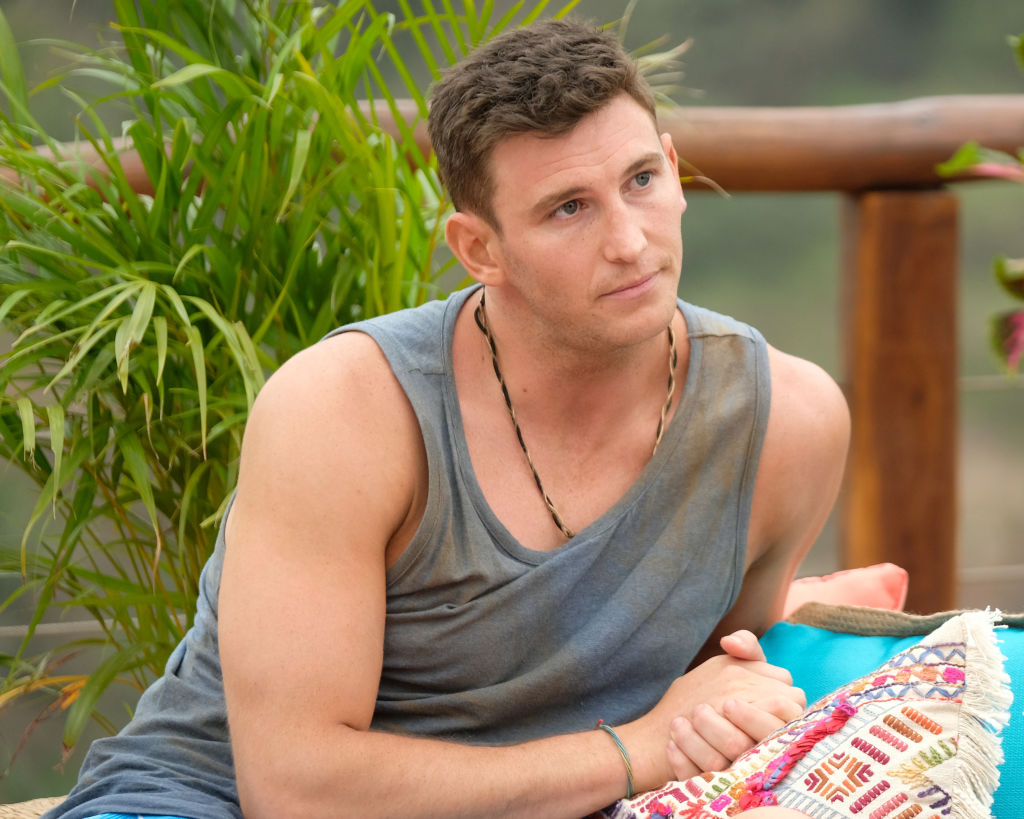 He also wrote about the accusations Caelynn Miller-Keyes was making on-screen.

"With all of that said, I want the get the truth out. I was not able to defend myself down in Paradise, because me and most of the beach had no idea the things Caelynn was saying in her interviews. I NEVER "sett talked" her at Stagecoach. Caelynn and I were NEVER in a relationship. I NEVER ghosted Caelynn, I NEVER called her a mistake and I absolutely NEVER EVER EVER silenced Caelynn. I never expected to have to do something like this, but after finally seeing the episodes I feel like I have no other choice but to release the text exchanges between her and myself," he wrote.

Caelynn Miller-Keyes' response to Blake Horstmann's Instagram post

Miller-Keyes responded to Horstmann's post with a post of her own.

"The reality of the situation is that Blake was not a one night stand at a music festival and the ‪5 am‬ text exchange that Blake chose to share is not an accurate representation of our past relationship. I take ownership for what I said on the beach. I was upset and I let my emotions control my words. However, I did not go on a show to ruin someone's character. I attempted to address my feelings and the situation with Blake face to face. It's unfortunate that I didn't get the same respect in return, and I am absolutely mortified our private texts were put out there for the world to see and judge by someone who I trusted and consider a friend nonetheless," she wrote.

Is Blake Horstmann acting the way he is because he wants to be The Bachelor?

A source recently told ET that Horstmann wanted to keep his Stagecoach hookups hush-hush because he had his eye on The Bachelor.

"He saw how it worked out for Colton Underwood," said the source. "So, he was thinking that he could maybe try and become the Bachelor. He was keeping his options open."

The source went on to say that both Horstmann and Miller-Keyes' friends think they need to do the mature thing and communicate.
"They're grown adults, and there's nothing wrong with hooking up. Just don't hide it. They need to talk to each other in private and figure this out. They need to come to an agreement because this type of drama — the lying — doesn't do anyone any good. You don't beat the system [of the show] and it just discourages the forming of real relationships," said the source.
"Now it's created massive confusion, and things will only get messier. Yes, they texted, but they also had some conversations over the phone where other things were said," they continued.
Read more: 'The Bachelorette': Jed Wyatt and His Ex-Girlfriend, Haley Stevens, Are In This Dating App Commercial Together