'Bachelor in Paradise': Does Christian Estrada Want Another Fight with Jordan Kimball at the Reunion?
Things got physical on Bachelor in Paradise when Christian Estrada and Jordan Kimball got into a fight. Now they are giving their sides to what happened. Find out why Christian is talking about fighting Jordan again at the reunion and more.
Christian Estrada and Jordan Kimball fought
Christian and Jordan previously didn't get along at the Becca Kufrin's season's Men Tell All. Things didn't go well when their paths crossed again in paradise.
Jordan wanted revenge for Clay Harbour when Nicole Lopez-Alvar turned him away to be with Christian. He did that by destroying their time together.
"I apologize. You got turned away by Christian but I have to go fix this for us now," Jordan said then he went up to Christian and Nicole to take down their pinata. Christian got up to stop him, which led to a fight. Both of them were sent home afterward.
Jordan claimed he acted in self defense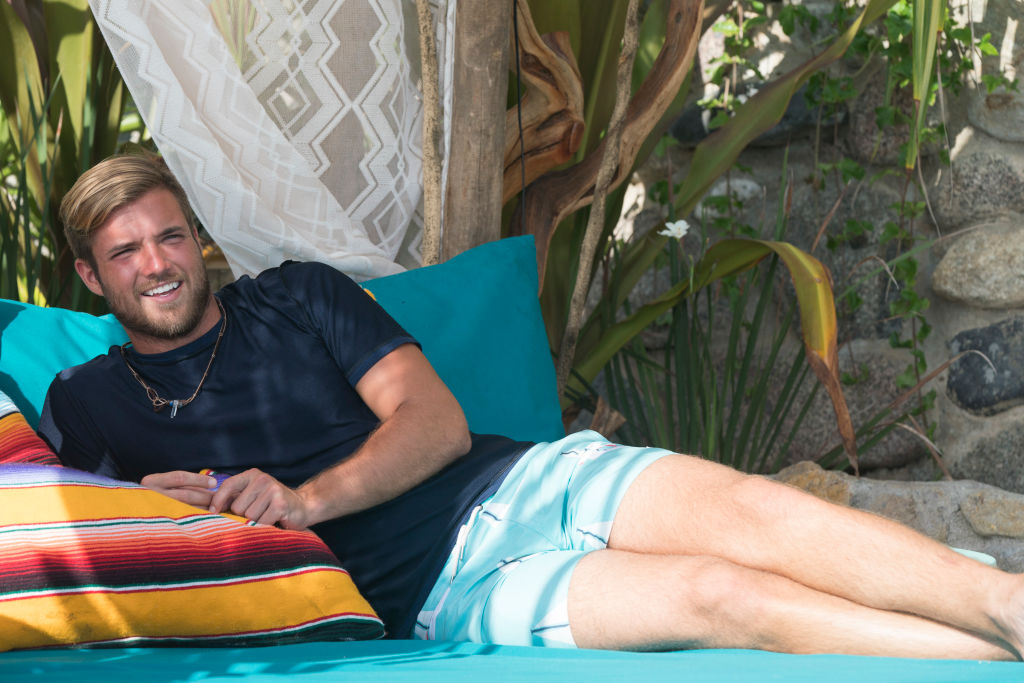 Jordan has since talked about the fight. He claims that he tossed Christian as self defense.
"I had no intentions of making a physical altercation, I stated that with [host] Chris Harrison right after the fight," he said on the podcast, The Betchelor.
"I went over there because Clay and I are actually friends," he said. "I didn't go over there and grab Christian. I didn't go over there and call him any names or anything. He went a couple of times and tried to strike me."
He added, "So I tossed him. That was the number one self defense move of all time. He went down pretty hard and fast. I feel really bad, but I was defending myself. I didn't pop him in the mouth, I didn't go after him, it was over. I did what I did to protect myself."
Christian says he won't shake Jordan's hand until they fight
Christian is now responding to Jordan's claim that it was self defense. "Self defense? I don't see it as self defense because if anything he's the one that tried to body slam me," Estrada said on The Domenick Nati Show. He went over how the fight went from his perspective.
"The moment Jordan walked over he had no reason for him to come and ruin my date or even take my pinata or whatever he tried to do," he said. "My intentions was just holding Jordan off away from my stuff. And then the moment I tried to push him away he went after me and body slammed me."
It doesn't sound like Christian is ready to make up just yet. He talked about what will happen if he goes to the reunion.
"I'll be honest with you if I do get a call back for the reunion Jordan tries to shake my hand I'll be honest I'm not gonna shake his hands until we go one on one," the model said. "No cameras, no security, let's go one on one. I'll call you out and then afterward you want to shake my hand then we'll shake hands."
When asked if he was talking about using boxing gloves or a street fight he answered, "Whatever Jordan wants." He also claimed he has the "best lawyers in New York looking at the case right now."
It's unknown whether the two models will return for the reunion after the season. For now, they seem to still not agree on who was acting in self defense.