'Bachelor In Paradise': Dylan Is Standing Up For Hannah G. On Twitter
Bachelor In Paradise has only been on for two weeks this summer and already the season is fraught with drama. Much of the drama seems to be revolving around Blake Horstmann, who had romantic encounters with two contestants (Caelynn Miller-Keyes and Kristina Schulman) prior to Paradise. As of last night's episode, it was also revealed that Horstmann went and visited Hannah Godwin in Alabama so they could get to know each other before filming began.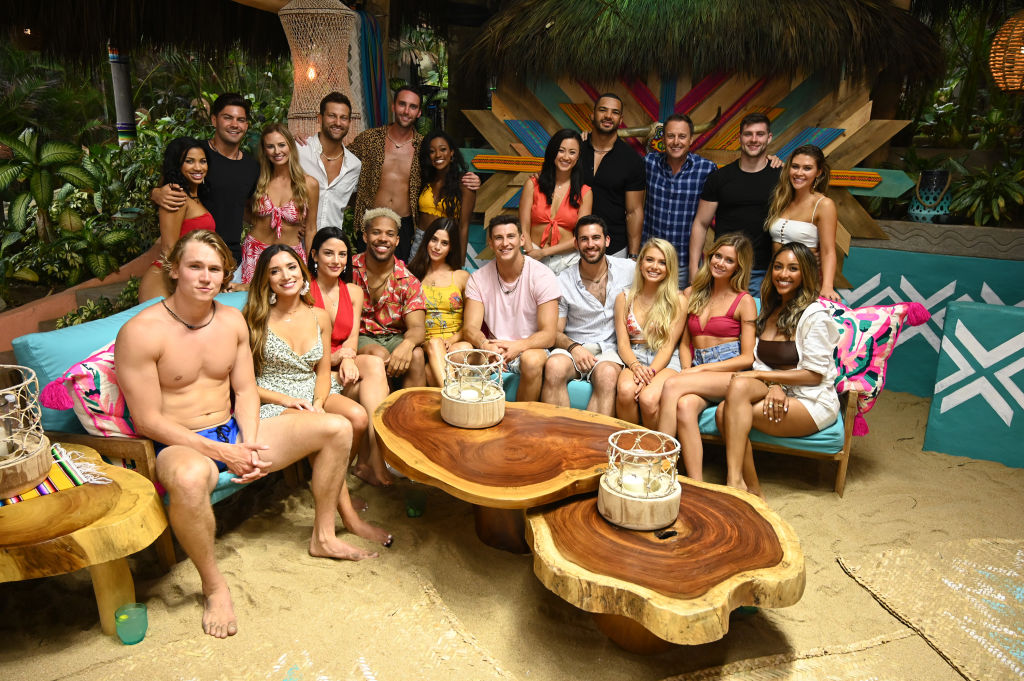 After Colton Underwood's season of The Bachelor, Godwin gave several interviews about who she'd be interested to meet in Paradise. She consistently brought up Horstmann.

Horstmann and Godwin were flirtatious with each other for much of the first day of Paradise, but after Horstmann took Tayshia Adams on a date, Godwin began to gravitate towards another contestant: Dylan Barbour.

Hannah G.'s relationship with Dylan Barbour

From the beginning of Paradise, Barbour has made his intentions very clear: he is super into Hannah G.

So Godwin and Barbour began to really form a connection. Barbour isn't exactly… smooth, but Godwin seems to be charmed nonetheless.

Immediately, Bachelor Nation was on board.

"dylan and hannah? the two mos adorable awkward ducks of paradise together? i'm here for it," tweeted one BIP fan.

"I AM HERE FOR HANNAH G. AND DYLAN!" tweeted another.

Bachelor Nation wants to protect Dylan Barbour at all costs

Unfortunately for Barbour, he happens to be smitten with one of the most popular women on the beach (but he knows that). So he constantly has to see her getting pursued and exploring her other options, as is the point of Paradise.

As a result, Bachelor Nation's heart bleeds for Barbour.

"Hannah you better NOT hurt Dylan!!" tweeted one fan.

"If Hannah G. hurts Dylan we riot #bacheloreinparadise," tweeted another.

"PROTECT DYLAN AT ALL COSTS!!! Hannah and Blake are gross," tweeted another.

Some members of Bachelor Nation are such big fans of Barbour that they've become critical of Godwin.

"HANNAH G SWEET CUTE PURE DYLAN IS FEELING THINGS HES NEVER FELT BEFORE AND YOU DECIDE TO TONGUE PUNCH CHIEF SCOUNDREL BLAKE HIMSELF??? No ma'am, no ma'am not today satan NOT TODAY," one person tweeted.

"HANNAH WHY ARE YOU KISSING BLAKE WHEN YOU HAVE SWEET & UNPROBLEMATIC DYLAN RIGHT THERE??" tweeted another user.

"Yikes. Hannah G. is dancing / kissing Blake on the beach in front of Dylan & literally everyone. Dylan confronts them (very sheepishly), and she chooses to stay with Blake.

Tayshia's right: Hannah G. is a player, and she's 100% screwing with Dylan's emotions. #BachelorInParadise," wrote another fan.

Dylan Barbour defends Hannah G. on Twitter

But amidst all the criticism, Barbour stood up for his girl.

"give her a break y'all. I know what I signed up for," Barbour tweeted, as if to remind his following that he knew Godwin would be heavily pursued and that she'd want to explore her options in Paradise.

But the post received several responses stating that Barbour "deserve[s] better."

"She don't deserve you tho bby," replied one fan who received about 145 likes.    

Read more: 'Bachelor In Paradise': Did Blake Horstmann Try To Hide His Stagecoach Hookups Because He Wants To Be The Bachelor?