'Bachelor In Paradise': Fans Are Not Here For Caelynn Miller-Keyes' Response To Blake Horstmann's Instagram Post
Blake Horstmann and Caelynn Miller-Keyes have been at the center of some pretty crazy Bachelor In Paradise drama. And as the episodes have progressed, the drama's made its way over to Instagram.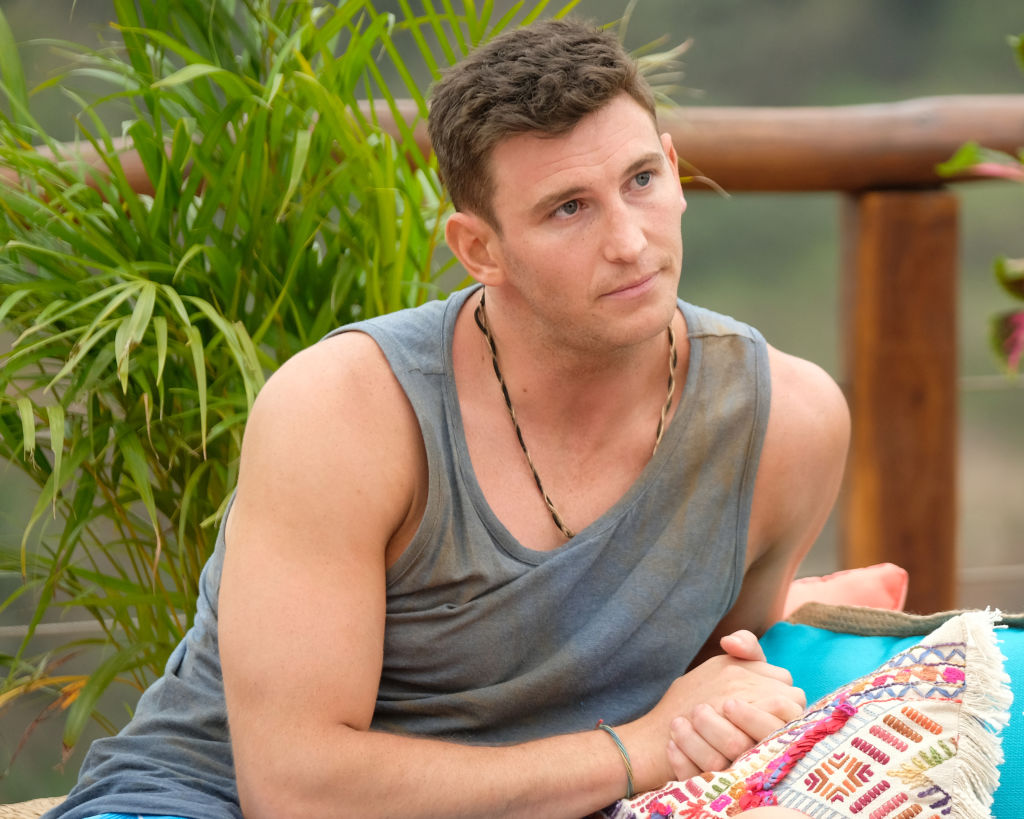 Blake Horstmann's Instagram post

Horstmann posted a lengthy essay to the social platform about the accusations Miller-Keyes was making about his "character."

"With all of that said, I want the get the truth out. I was not able to defend myself down in Paradise, because me and most of the beach had no idea the things Caelynn was saying in her interviews. I NEVER "sett talked" her at Stagecoach. Caelynn and I were NEVER in a relationship. I NEVER ghosted Caelynn, I NEVER called her a mistake and I absolutely NEVER EVER EVER silenced Caelynn. I never expected to have to do something like this, but after finally seeing the episodes I feel like I have no other choice but to release the text exchanges between her and myself," he wrote, before releasing text exchanges between Miller-Keyes and himself to his stories.

Caelynn Miller-Keyes' Instagram post

Miller-Keyes responded with a post of her own.

"I am not here to deny those text messages or the conversations that took place. Things got taken out of context on the show, and a large part of the story is missing.
The reality of the situation is that Blake was not a one night stand at a music festival and the ‪5 am‬ text exchange that Blake chose to share is not an accurate representation of our past relationship. I take ownership for what I said on the beach. I was upset and I let my emotions control my words. However, I did not go on a show to ruin someone's character. I attempted to address my feelings and the situation with Blake face to face. It's unfortunate that I didn't get the same respect in return, and I am absolutely mortified our private texts were put out there for the world to see and judge by someone who I trusted and consider a friend nonetheless," she wrote.

She continued: "It's clear to me that Blake and I had different ideas of what our "relationship" was. We started talking months before Stagecoach. We FaceTimed everyday and talked about potentially skipping paradise to be together. When I say he ghosted me, it was after those few months of us talking. It was my understanding there was no one else and I thought we were on the same page."

The fan response

Of course, Bachelor Nation flocked to the comments section to weigh in. While it appears Miller-Keyes has lots of support from her personal friends, Bachelor In Paradise fans seem to be more skeptical.

"You said this could've been over after the episode and "it's unfortunate that I didn't get the same respect in return".. you kind of put him on blast on National TV. He's bound to stand up for himself and speak his side. Just saying," commented one fan.

"I EXPECTED NOTHING LESS… than a manipulative post with an inspirational quote. "Let's support one another." Girl bye," wrote another.

"It's "unfortunate that you didn't get the same respect in return"….???? Did you watch the show? You were SO disrespectful to Blake. Don't play the oh poor me anymore. We have now seen how you work for 2 seasons," commented another.

"NOOOOOW it's "let's wanna move on & support each other." 🙄 girl byeeeeeeee," wrote another.

"you're mortified that your private texts were put out for the world to see? yet u had no problem telling every soul on that beach about your "private" times and relationship with blake and how that panned out for ya," commented another. 

Read more: 'The Bachelorette': Jed Wyatt and His Ex-Girlfriend, Haley Stevens, Are In This Dating App Commercial Together