'Bachelor In Paradise': Fans Are Obsessed With Dylan Barbour
Bachelor Nation was first introduced to Dylan Barbour on Hannah Brown's season of The Bachelorette. He, unfortunately, didn't get a ton of screen time.
But Barbour's getting a second shot at love on Bachelor In Paradise this summer and he's made it very clear who he's after: Hannah Godwin.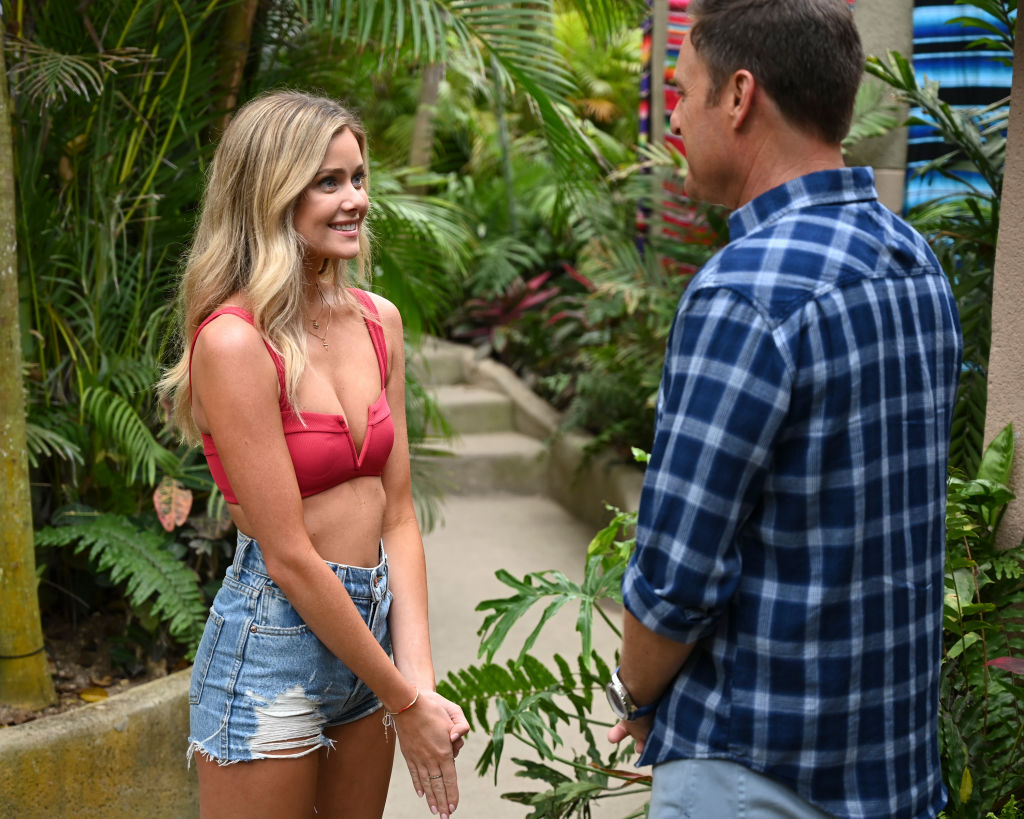 Audiences first met Godwin on Colton Underwood's season of The Bachelor. She was a fan favorite and front-runner for much of the season. Godwin, along with many of us watching along at home, was shocked when the lead broke up with her to pursue Cassie Randolph.
She gave several interviews at how deeply heartbreaking the experience was for her. But with her Paradise debut, it seems Godwin is ready to get back on the saddle.
The Hannah G., Dylan, Blake love triangle
Prior to Paradise, whenever Godwin gave an interview about who she'd like to meet on the beach this summer, she mentioned Blake Horstmann.
Horstmann was a hot commodity for the first few days of Paradise. After flirting with Godwin much of day one, he took Tayshia Adams out on a date (perhaps he thought Godwin was a sure thing and wanted to explore his options or have a little fun before locking one woman down). Whatever his reasoning, Godwin was a turned off at the snub and began to focus her attention to Barbour, who was very obviously smitten.
Godwin's since made the decision to be "all in" with Barbour, but only after seriously considering Horstmann as an option when he came crawling back with his tail between his legs.
Dylan Barbour's fans
Throughout all the drama, Barbour's cultivated himself quite the loyal fan base (maybe partially because he makes a point to respond to most of the comments he receives on social platforms).
Barbour recently posted a photo of himself to Instagram captioned: "and now, we dance." He posted it after the episode where Godwin gave her rose to him instead of Horstmann.
Barbour fans flocked to the comments to show their love for the reality star.
"I literally love this picture so muchhh I've legit had this pic as my phone background since you posted it on your story," commented one fan.
"i'll dance with you," commented another.
"My favorite person," wrote another.
Plenty of Bachelor In Paradise fans also took to the comments to show their excitement for Barbour and Godwin's budding relationship.
"The fact Hannah likes all of your pictures and you like all of her pictures makes me extremely happy!" commented one fan.
"Everyone's reaction when Hannah gave you the rose instead of Blake," commented another.
"DANNAH IS ENDGAME," wrote another.
"I cried when Hannah finally chose you," wrote another.
Read more: 'Bachelor In Paradise': Derek Peth Is Standing Up For Demi Burnett After Last Night's Episode