'Bachelor In Paradise': Fans Are Tearing Into Hannah G. For Considering Blake Over Dylan
'Bachelor In Paradise' fans are letting Hannah Godwin know that they're protective of Dylan Barbour.
Bachelor In Paradise is only a couple weeks in and already there are some clear hot commodities on the beach. Nicole Lopez-Alvar, Caelynn Miller-Keyes, Blake Horstmann, and Hannah Godwin have all been heavily sought after. A couple of those contestants, Horstmann and Godwin, are currently involved in a bit of a love triangle.

In several interviews she gave prior to Paradise, Godwin mentioned being excited to meet Horstmann when asked about who out of Bachelor Nation she was crushing on. And Bachelor fans were on board.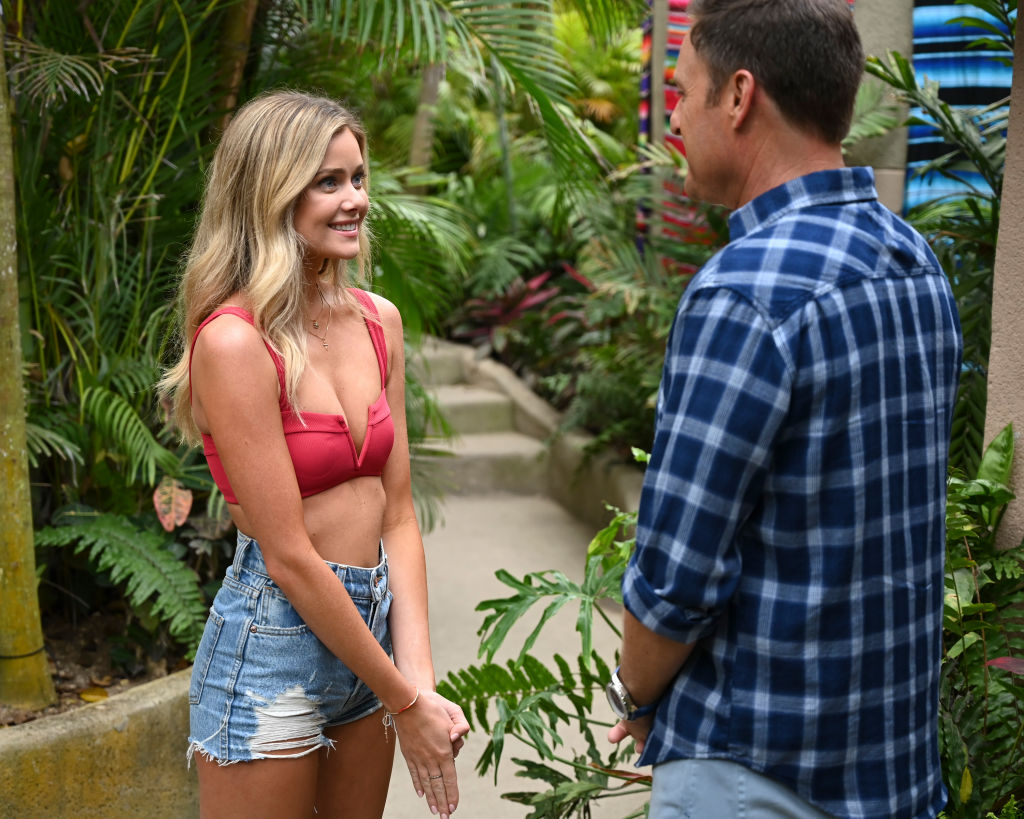 Despite Horstmann and Godwin acting flirtatious much of the first episode, Horstmann ended up asking Tayshia Adams on a date. Paradise participants and those of us watching along at home were all surprised. 

Then it came out that Horstmann had romantic flings with two Paradise members prior to filming this summer: Miller-Keyes and Kristina Schulman. 

After all of that drama blew up his face, Horstmann switched his focus to Godwin. 

The Blake, Dylan, Hannah G. love triangle

Meanwhile, from night one, Godwin had been hitting it off with Paradise contestant Dylan Barbour. Immediately, Bachelor fans began shipping Godwin and Barbour. Because what Barbour lacks in swag he makes up for in his cuddling skills. The two have been getting cozy together by the pool, by the bar, in the cabana, all over Mexico. 

That is, until Horstmann began showing interest in Godwin. 

As of last night's episode, it was revealed that Godwin and Horstmann had seen each other prior to Paradise. Apparently, Horstmann flew to Alabama so that he and Godwin could get to know each other better before filming began. 

The news, obviously, crushed Barbour. And Bachelor Nation is letting Godwin know of their disapproval.  

Hannah Godwin's Instagram is getting blown up with comments about Dylan Barbour 

Godwin posted a photo of her smiling in a bathing suit today with the caption: "If you see someone without a smile give them one of yours."

Bachelor Nation took to the comments section to voice their opinions about the Godwin, Horstmann, Barbour love triangle. 

"I'm not smiling after the sh*t you pulled this week Hannah G." commented one Instagram user.     
"i can't smile after seeing dylan cry last night," commented another. 

"Blake sucks, get ur sh*t together Hannah #teamdylan," commented another. 

"U didn't give Dylan a smile," commented another. 

"Hannah, look I love you but you're really toying with my pal Dylan and it's upsetting," commented another. 
Of course, some fans took to the comments to stand up for Godwin amidst the criticism, pointing out how she's unfairly being judged in a way no other participants currently are. 

"Not a fan of Blake but you're there to find out what YOU want. No shame in that. Demi is literally doing the same thing, yet Hannah is being made look bad. I really wish all the best for you and I'm so happy you went to paradise to find something YOU deserve!!" commented one fan.  

"Nicole goes on 3 one on one dates and no one bats an eye, but Hannah has serious feelings for two people and everyone loses it 🙄 stop villainizing her for doing exactly what BIP is for!!" wrote another.
Read more: 'The Bachelorette': Jed Wyatt Says He Thought His Relationship With Hannah Brown Was Stronger