'Bachelor In Paradise' Fans Say Haley Ferguson Is Better off Without JPJ
It might be her third time on Bachelor In Paradise, but Haley Ferguson is still making a splash. From her well-timed comedic quips to calling out John Paul Jones for his inappropriate behavior, Ferguson has been extraordinarily entertaining to watch. However, last night's episode managed to show off the Vegas native's softer and more vulnerable side. Ferguson was blindsided when she found out that John Paul Jones led her on when he ultimately had no intention of pursuing her. Now fans are showing their love and support for the 26-year-old and telling her she's better off without JPJ.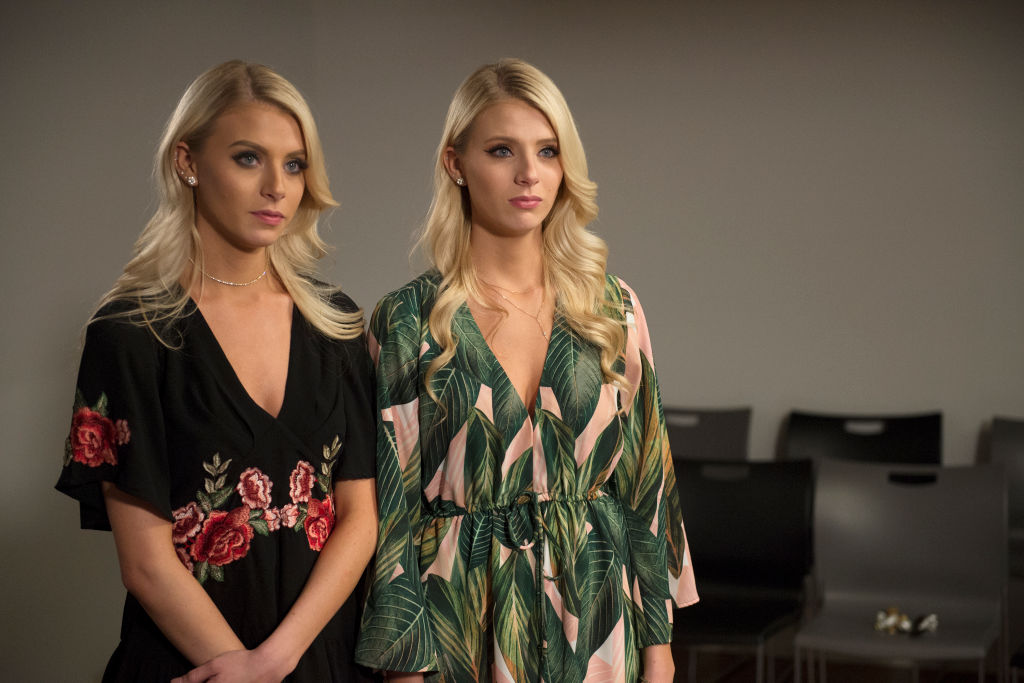 The latest Bachelor In Paradise episode
Taking to her Instagram page, Ferguson shared some of her thoughts and feelings about last night's episode of the show. "Who's watching Bachelor In Paradise tonight!? Lots of tears yesterday but the amount of love and support I've received from you all put the biggest smile on my face! Dating nowadays seems to be incredibly difficult and I've definitely struggled with it, being vulnerable and putting yourself out there is scary, especially when you've been hurt and let down so many times," Ferguson admitted.
Ferguson is hopeful for the future
The Bachelor In Paradise star continued on to assure her fans that she had not given up on her quest to find love and that she remained hopeful for the future. "But I have not given up and I truly believe everything happens for a reason and the best things happen when you least expect it. Cheers to staying hopeful and patient and to finding the love we all deserve," the 26-year-old confessed.
Fans immediately began showing Ferguson lots of love and assuring her that she would ultimately find the perfect man for her. "I wanted to give a hug when u teared up. You are so full of life and been a fan since you first cast! Positive vibes from me! Never let a guy try to define who you are. There are great men out there just keep being you and the right one will Gravitate towards when you showing your bubbly and positive attitude," one Bachelor In Paradise fan commented.
Fans think Ferguson is better off without John Paul Jones
Other fans were quick to assure Ferguson that John Paul Jones wasn't worth her tears and that she was much better of without him. "Don't worry you'll find a genuine, good, person who'll treat you right soon enough, without all the drama," one fan promised. "You can do much better than JPJ, lol your prince will come, you're absolutely gorgeous," another fan of Bachelor In Paradise agreed. "You were great with JPJ last night. You deserve better. Hoping that you find someone great," on Instagram user wrote.
Fans are not impressed with JPJ
Some fans were even floored by Ferguson's interest in John Paul Jones in the first place. They were truly unimpressed with his personality. "Not sure what you saw in JP, let's face it he's a dud," one fan said adamantly. "JPJ sucks," another chimed in. Other people scolded John Paul Jones on what they viewed as terrible decision making. "John Paul Jones, it's your loss honey bc you'll NEVER find another Haley.. so much love all the way from Kentucky," one fan said about the Bachelor In Paradise star.
A lukewarm apology
For his part, John Paul Jones did apologize to Ferguson for his behavior. However, in the same breath, he managed to undercut the apology with his condescending remark that she was "a big girl" and not to place all the blame at this feet should she be unable to make another connection on the beach. It's clear with commentary like that that JPJ still has a lot of growing up to do, and for now, it seems that Ferguson is, in fact, much better off without him. We wish her well in her continued journey to find love.