'Bachelor in Paradise' Fans Still Aren't on Caelynn Miller-Keyes Side Following This Instagram Post
'Bachelor in Paradise' fans are still talking about Caelynn Miller-Keyes and Blake Horstmann. And it seems Miller-Keyes isn't getting much love.
As expected, there's major drama going down on Bachelor in Paradise. From broken hearts to newfound love, many of our favorite Bachelor and Bachelorette contestants are in Mexico looking for love — and two have already made a huge splash. Blake Horstmann, the man who every woman on the beach was initially after, got into it with Caelynn Miller-Keyes once she arrived. According to Miller-Keyes, the two had a relationship before heading to Paradise, though Horstmann denies they were anything but casual.
We've heard both sides of the story now, as Horstmann and Miller-Keyes took their tales to Instagram. But it seems many can't get on Miller-Keyes' side. Here's what fans are saying.
Blake Horstmann explained his side of the story on Instagram
From the start of Paradise, it's clear Blake Horstmann and Caelynn Miller-Keyes weren't on the same page. Vulture explains that according to Miller-Keyes, she and Horstmann spent months of chatting and FaceTiming before meeting up at Stagecoach Festival and spending the night together. Much to her dismay, he later told her he had been with Kristina Schulman the night before. While Miller-Keyes appeared heartbroken on the show, Horstmann took to Instagram to explain that what he had with Miller-Keyes wasn't serious, and they both knew that. To further prove his point, he published texts between them showing Miller-Keyes talking quite nonchalantly about hooking up.
"Most of all, it is the only real way to prove that what is being said by Caelynn and the story that is being shown is far from the truth," Horstmann wrote in this Instagram post. "I'm deeply sorry for my actions at Stagecoach but telling the world that I silenced a woman amongst many other harmful accusations was just too much."
Caelynn Miller-Keyes posted her explanation afterward
Miller-Keyes never expected Horstmann to share their personal texts with the media. To defend herself and her side of the story, she also took to the 'gram to justify her words and actions against Horstmann. "I am not here to deny those text messages or the conversations that took place. Things got taken out of context on the show, and a large part of the story is missing," she wrote. And she then went on to explain that the texts Horstmann shared were "not an accurate representation" of the relationship they had. "I am absolutely mortified our private texts were put out there for the world to see and judge by someone who I trusted and consider a friend nonetheless."
Miller-Keyes then went on to explain that she and Horstmann discussed missing out on Paradise altogether to start a relationship between them. And while she didn't necessarily want to take all of this to Instagram, she felt it was "imperative" that she shared her side of the story. " I hope that we can all move forward and support one another, rather than tear each other down," she added.
Fans are seemingly on Horstmann's side following the debacle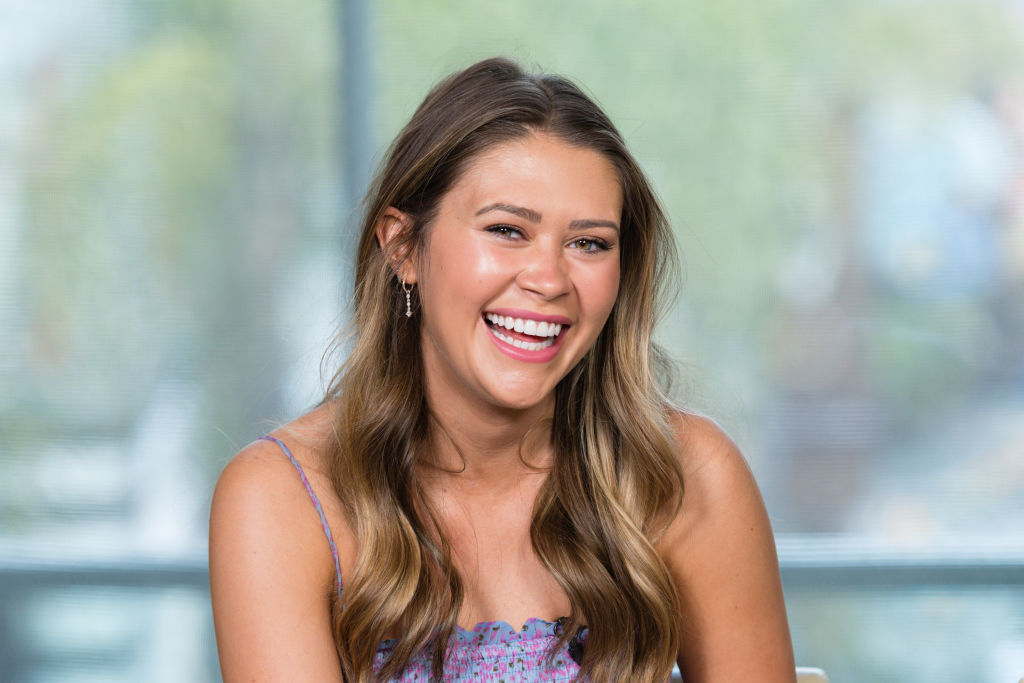 Both Horstmann and Miller-Keyes paint a different picture of what their relationship was prior to Paradise. But it seems Miller-Keyes' current and past drama on TV has caused fans to turn against her. As one fan commented on her post, "Unfortunately, you destroyed this man all over national tv. You DID NOT attempt to address your feelings face to face…you attempted to destroy his name and his future relationships first." Another wrote, "U literally tried to rip a person apart on national television and ruin his experience on the show because he didn't want to be with you."
The negativity is bleeding into Miller-Keyes' most recent post, too. Now that she's shown interest in Mike Johnson and only kissed Cam Ayala for a "pity rose," many are tired of seeing her on the show. "Its sad to see the things you do for attention on tv sorry but im soooo over seeing you on bip. You need to go home with all your fakeness & drama," a fan commented on this photo.
Will Miller-Keyes win fans back over? We're not sure — but for now, it seems unlikely.
Check out Showbiz Cheat Sheet on Facebook!