'Bachelor in Paradise': How Producers Reportedly Make Sure Contestants Talk to Each Other
The goal of Bachelor in Paradise is for contestants to try and get someone's rose in order to stay on the island. That goal typically makes people try to get to know each other. However, there is another sneaky way that producers reportedly make sure contestants talk to each other. Find out what it is and more.
Bachelor in Paradise is filmed in Playa Escondida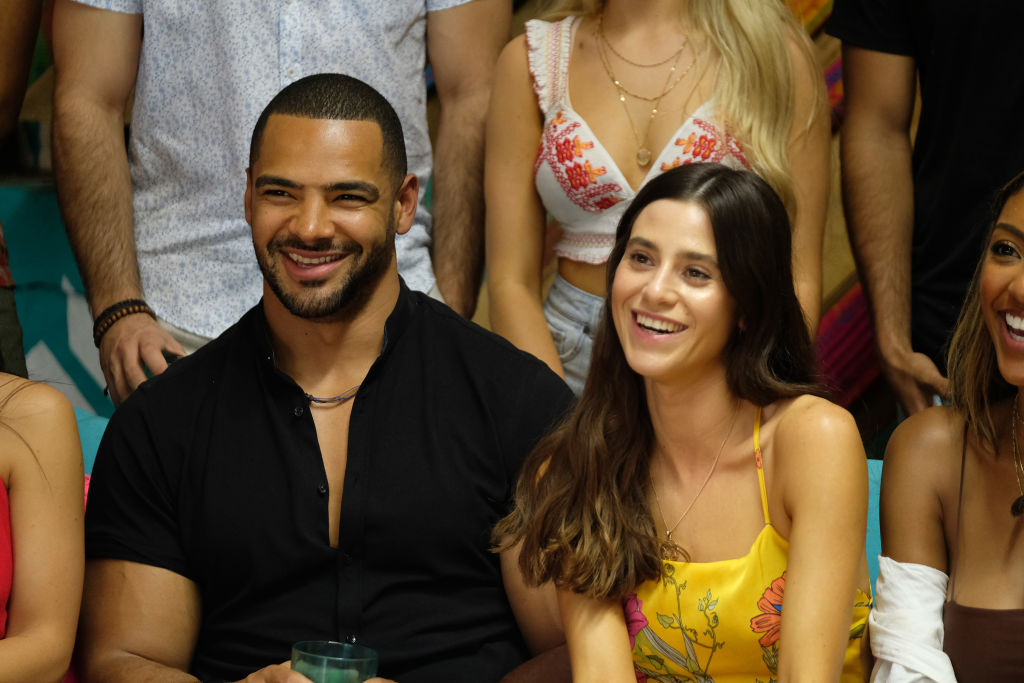 The Bachelor and The Bachelorette are filmed in a mansion in Malibu. Marshall Haraden owns it, according to Cosmopolitan and rents it out to the show twice a year.
Bachelor in Paradise switches things up by filming in Playa Escondida in Mexico. The resort offers rooms that cost up to $495 per night. Paradise looks beautiful and the contestants are ready to mingle. However, there are sneaky rules made it keep things that way.
Contestants aren't allowed to have a phone, watch TV, and more on The Bachelor
The original shows make sure the cast is focused on falling in love with the star by taking away their access to the outside world. They're not allowed to use their phones or watch TV.
"They want their full focus 24/7 to be on the guy," Reality Steve said according to The Verge. "Hence the reason you get so many meltdowns[.] You actually start believing you're falling in love [with] someone you barely know. It's essentially like Stockholm Syndrome."
Books were also not allowed except for the Bible for some seasons. Tierra LiCausi from season 17 claimed there were Bible studies held between contestants.
There was also reportedly an exception for TV. She claimed there were "blackout" days where there was no filming and the cast can watch movies.
Another way the show is known to get people to open up is through alcohol. Leslie Hughes from season 12 of The Bachelor talked about this.
"It's how they get you to be more talkative, more sensitive," she told The Daily Beast. "When I came in for the producers' weekend, I remember it was like 12 noon, and they were like, 'You want some champagne, wine?' And I was like, 'It's 12 p.m., noon!' And they're like, 'Welcome to The Bachelor family.'" This was reportedly changed for Bachelor in Paradise.
They don't have air conditioning in their rooms on Bachelor in Paradise
Bachelor in Paradise probably includes the same methods as the other shows. However, some things were reportedly changed for the summer hit.
One is that there is a two-drink per hour rule that is enforced by Wells Adams. "There was a binder with everyone's picture on it and the rule was you can only have two drinks an hour," he told The Cheat Sheet. "That was either two beers an hour, two mixed drinks an hour, two shots an hour. And then I was actually the one who had to keep track of it."
There is another way producers reportedly get people to talk while enjoying the beach. It obviously gets pretty hot in paradise, and contestants will want to keep cool. They can't do that in their rooms because there isn't any air conditioning, according to Glamour.
There is air conditioning in huts so people will want to go there and talk to each other. The pool and the beach are other places that help the cast keep cool.
That is one of the many reasons why the cast can be found hanging out together out in the open. They are trying to win a rose and stay cool.