'Bachelor in Paradise' Meets Bravo? Colin Macy-O'Toole from 'Below Deck Med' Digs the Idea
Colin Macy-O'Toole from Below Deck Mediterranean may be onto something. He recently tweeted, "Tv show idea: A 'Bachelor in Paradise' based show with all single Bravolebs! Who would you want to see?!"
It wasn't just Macy-O'Toole who found this idea intriguing. A slew of Twitter users responded, citing a number of Bravolebs they'd love to see on a dating type show. The combinations were endless, pulling from shows like Southern Charm, Summer House, the Real Housewives franchises, Below Deck, and Vanderpump Rules.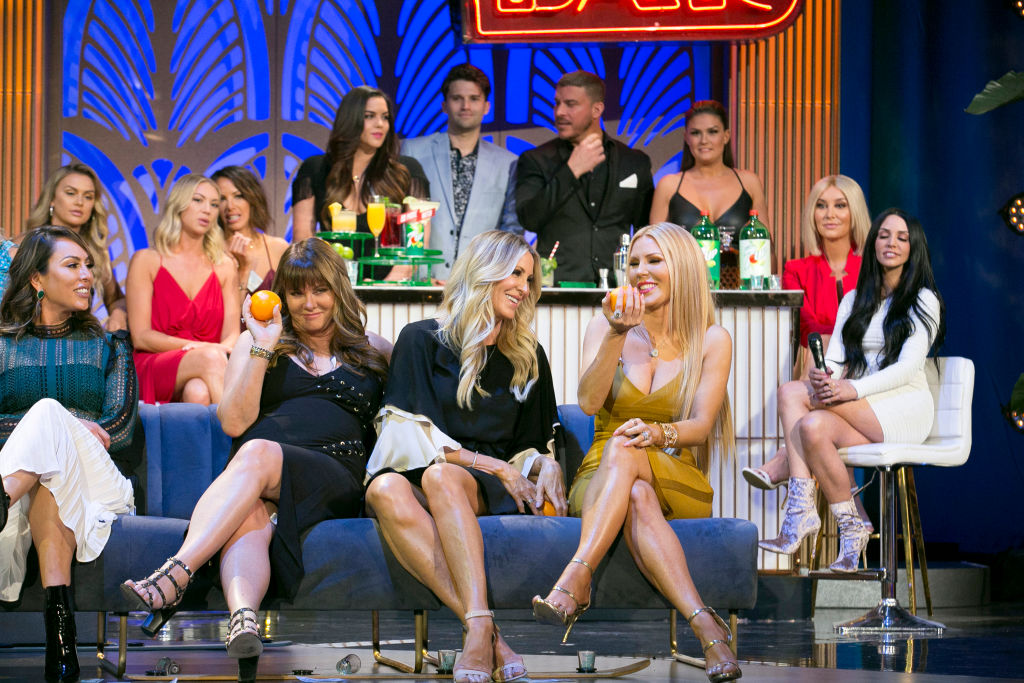 The fun tweet also led to a number of fans trying to match Macy-O'Toole with other singles from Bravo. Of course, several Twitter fans begged Bravo producer Andy Cohen to make the show happen.
Bravo tried a dating show in the past
When it became abundantly clear Shep Rose from Southern Charm couldn't find "the one" in Charleston, Bravo created RelationShep. "At 37, he is cutting it close with his goal of being married and with two kids by 40," according to the show's bio. "However, he has yet to find a worthy companion that checks all of his boxes."
"Determined to meet his match, Shep is taking his search on the road with the help of his friends," the bio continued. "He will scour the country stopping in Los Angeles, Dallas, Austin and New York City to meet eligible women and, hopefully, fall in love."
The show culminated with Rose bringing a few candidates back to Charleston to get a good look at his life. While the show was entertaining and Rose seemed to enjoy himself, he didn't quite find that perfect match. The show also didn't pick up steam and ranked toward the middle of cable shows.
But Macy-O'Toole's idea is a little different
While fans may have enjoyed RelationShep, Macy-O'Toole's idea is a little broader. His show idea included a number of Bravolebs dating each other rather than being matched with new people.
In addition to the demand he is on it, Macy-O'Toole has a pretty good running list already. "Chef Adam, you, Shep, Craig, Scheana, Hannah, Conrad, Danni Baird, Ramona, Sonja, Carl Radke, Hannah Berner, that one guy EJ who was on Below Deck, Kate Chastain. I'll host. It'll be fun," one person suggested.
A few people weren't keen to the idea. But one person remarked, "I'm not a fan of The Bachelor, but I would 100% be glued to 'Bravolebrities in Paradise.'" Another person added Cohen should host. Plus, now that Luis D. Ortiz returns to Million Dollar Listing New York, he too should be on the show.
A dating show with Macy-O'Toole?
Of course, the conversation ultimately steered toward Macy-O'Toole being the "bachelor." Watch What Happens Live with Andy Cohen tweeted, "Let us know in the replies what @BravoTV spin-off you'd love to see happen!"
So one fan responded, "A dating show for @ColinMacyOToole 'Colin for love.'" Macy-O'Toole seemed down for doing it too. "Love it!" he wrote. Then Macy-O'Toole showed his funny bone (once again). A fan tweeted, "@ColinMacyOToole how are you single? Your absolutely adorable." He couldn't help himself. "*You're* <—— and that's why [along with a laughing/crying emoji]," he added.