'Bachelor In Paradise': Mike Johnson Says He's Proud Of Derek Peth After Demi Burnett Split
Derek Peth has had a rough couple of Bachelor In Paradise episodes.
When Peth first arrived in Mexico this summer, he formed a quick connection with Demi Burnett. The two seemed to have an easy chemistry and share similar senses of humor. But as time progressed, Burnett began to grow distant. She had been open with Peth about how, prior to coming to Mexico, she had been dating a woman back in Los Angeles. She was even honest with Peth about how much she missed her.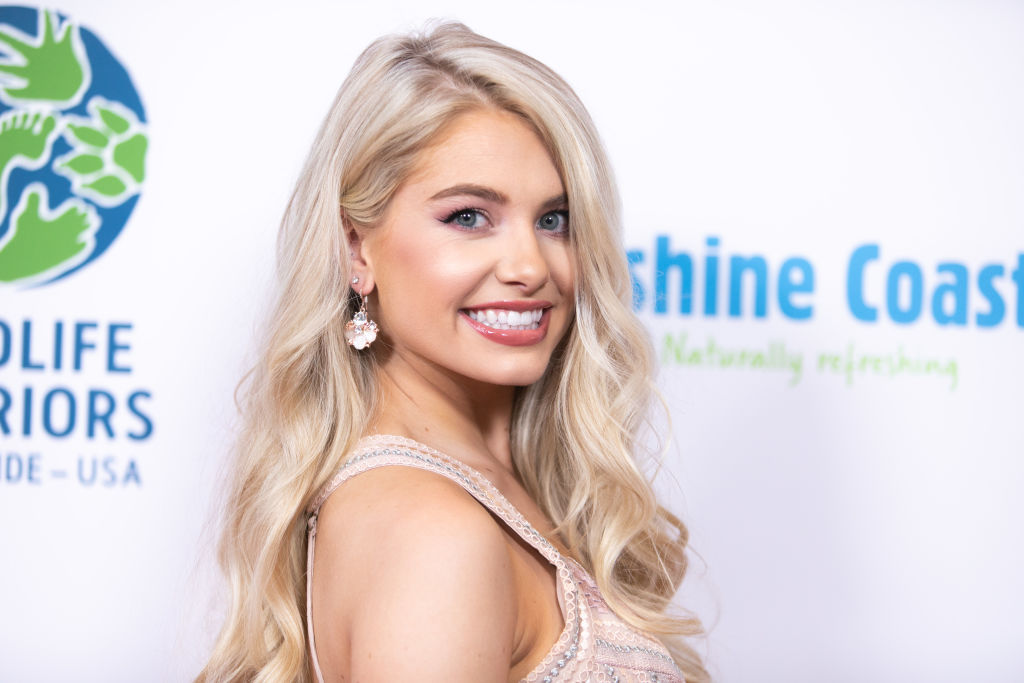 "I'm so confused," she told him. "I have this girl that I can't stop thinking about and then I have you, an amazing guy, in front of me that has blown my mind with how great of a person you are. And I'm trying to figure it out, but right now I'm just really torn."
Peth was always understanding of the struggle Burnett was going through. But her feelings for another person did hurt him.
"The hardest part about this is knowing that there's someone else who's pulling on her emotions," he said. "It doesn't matter who this other person is, right? It's just somebody else who Demi has an emotional connection to. I'm super hopeful that it just doesn't end."
Demi Burnett chooses Kristian Haggerty over Derek Peth
Peth's relationship did end with Burnett when the woman she'd been missing, Kristian Haggerty, joined the cast of Bachelor In Paradise. Burnett told Peth that as soon as she saw Haggerty, she knew her heart belonged to her.
Peth took the uncomfortable news gracefully. He even greeted Haggerty with a hug and had a civil conversation with her before she met the rest of the cast. Peth said that he wanted to meet Haggerty first to put Burnett's mind at ease.
Throughout all of this, Peth has remained empathetic, thoughtful, mature, and understanding. And Bachelor Nation has taken notice.
"I truly love that in all the convos @PethDerek has had about his feelings he has never once shared what Demi is going through bc you can tell he wants it to come from her and that it isn't his truth to tell them!!!! #BachelorinParadise," tweeted one fan.
Peth responded: "This was important to me and I wouldn't have known this but for learning from my LGBTQ friends over the years. I'm retweeting in hopes that a few people who haven't considered the importance of this before now will."
Mike Johnson applauds Derek Peth's 'poise' in last night's 'Bachelor In Paradise' episode
Peth's castmates also appreciated how gracefully he accepted Burnett's moving on. One Bachelor In Paradise participant, in particular, took to Twitter to applaud Peth.
"Breh you handled yourself with such poise, this is your moment," tweeted Mike Johnson. To which Peth replied:
"I want to say thanks for a giant hug @MikeJohnson1_ gave me during one of the most difficult moments in my life when he saw me hurting. He's a gem of a person."
Since the episode aired, some members of Bachelor Nation feel Peth would make an excellent Bachelor. Wells Adams and Kristina Schulman certainly think so. Many fans do as well. But there are still plenty #MikeForBachelor fans out there, too. We'll just have to wait and see if either of them find love in Paradise.
Read more: Chris Harrison Is Proud Of The 'Bachelor In Paradise' Episode That Introduces Demi Burnett's Girlfriend