'Bachelor In Paradise': Mike Johnson Shuts Down The Accusation That He's Not 'Into Women Of Color'
Bachelor Nation first met Mike Johnson on Hannah Brown's season of The Bachelorette. He was immediately loved for his big smile and generous personality. When Brown broke up with him, it was heartbreaking. 
But the moment he was sent home, Bachelorette fans began campaigning for Johnson to become the next Bachelor. Since that time, the support for Johnson has only grown.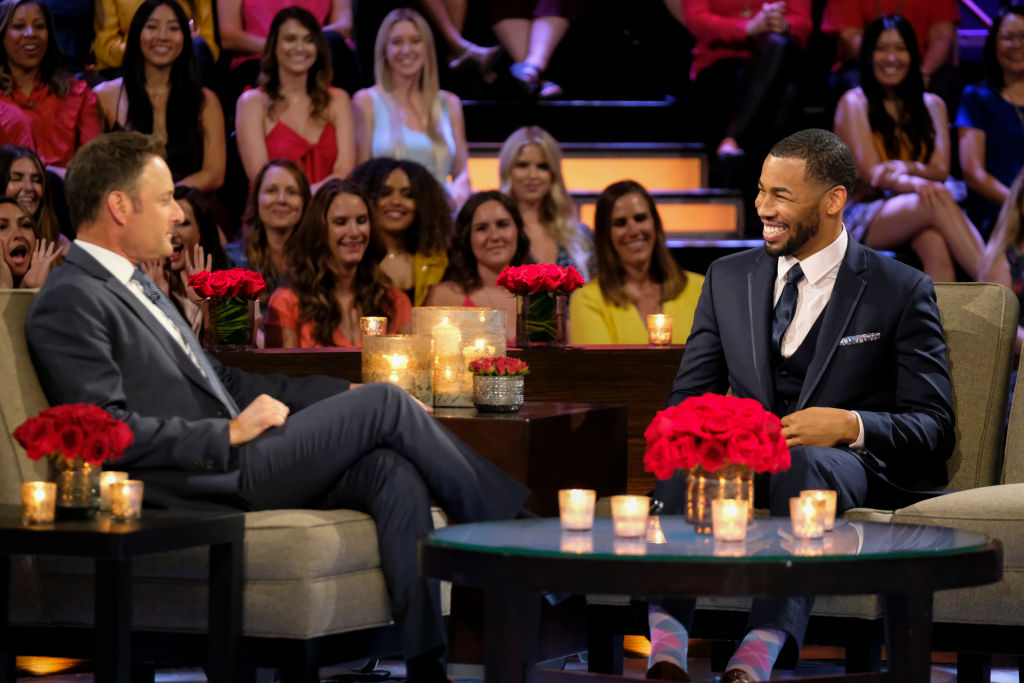 "I'm not going to lie, it's an awesome thing for people to feel that way," Johnson said in an interview with People. 
Johnson also told the publication that if he were to be offered the role, he'd want to make sure all of his contestants were there for the right reasons.
"I'm appreciative. But I want to make sure that if that was something that I were to do, that the 30 candidates are definitely there for the same reason. I definitely feel like I could find love in this process," he said. 
Mike Johnson on 'Bachelor In Paradise'
Johnson didn't waste much time looking for love after his breakup with Brown. He recently made his entrance in Mexico to debut on this season of Bachelor In Paradise. Off the bat, Johnson was a hot commodity.
He, of course, began his time on the beach with a date card and asked Caelynn Miller-Keyes if she'd accompany him. They seemed to have a nice time, but when Dean Unglert joined the cast, Miller-Keyes switched her focus to him.
Mike Johnson's Instagram backlash
Meanwhile, as the most recent episode aired, Johnson received some flak on Instagram about asking Miller-Keyes out on a date.
"WHY DIDN'T YOU PICK TAYSHIA????" one fan commented on his Instagram.
"He clearly is not into women of color!?" replied another. 
Johnson didn't let the comments go.
"You dont know me so I'm not going to scold you but I do know I dont like you with this ignorant a** statement. I love women of color 💯," he replied.
Johnson fans clearly appreciated his response.
"what an ignorant assumption," wrote one commenter.
"great response! Such an ignorant comment. Btw YOU ARE SO HOT! That's all," wrote another.
"Thank you for confirming what I already knew, I am a huge fan and I hope you become the bachelor," commented another.
As of the most recent episode of Bachelor In Paradise, Johnson seemed to be forming a connection with Sydney Lotuaco. But Johnson's fans have yet to really weigh in on their thoughts concerning their chemistry.
Read more: 'Bachelor In Paradise': Nick Viall Says Blake Horstmann Premeditated Releasing Text Messages From Caelynn Miller-Keyes