'Bachelor in Paradise': Mike Johnson Addresses Tayshia Adams Dating Rumors Once and for All
Bachelor in Paradise alums Mike Johnson and Tayshia Adams sparked dating rumors when they were spotted together at the iHeartMusic Festival in Las Vegas on Sept. 20. Of course, fans were curious. Adams is in a relationship with BiP co-star John Paul Jones. Meanwhile, Johnson has been in contact with singer Demi Lovato. So are Johnson and Adams dating? Recently, Johnson opened up about the romance rumors surrounding the two Bachelor franchise contestants. And not going to lie, he seems a little annoyed at the situation — and understandably so.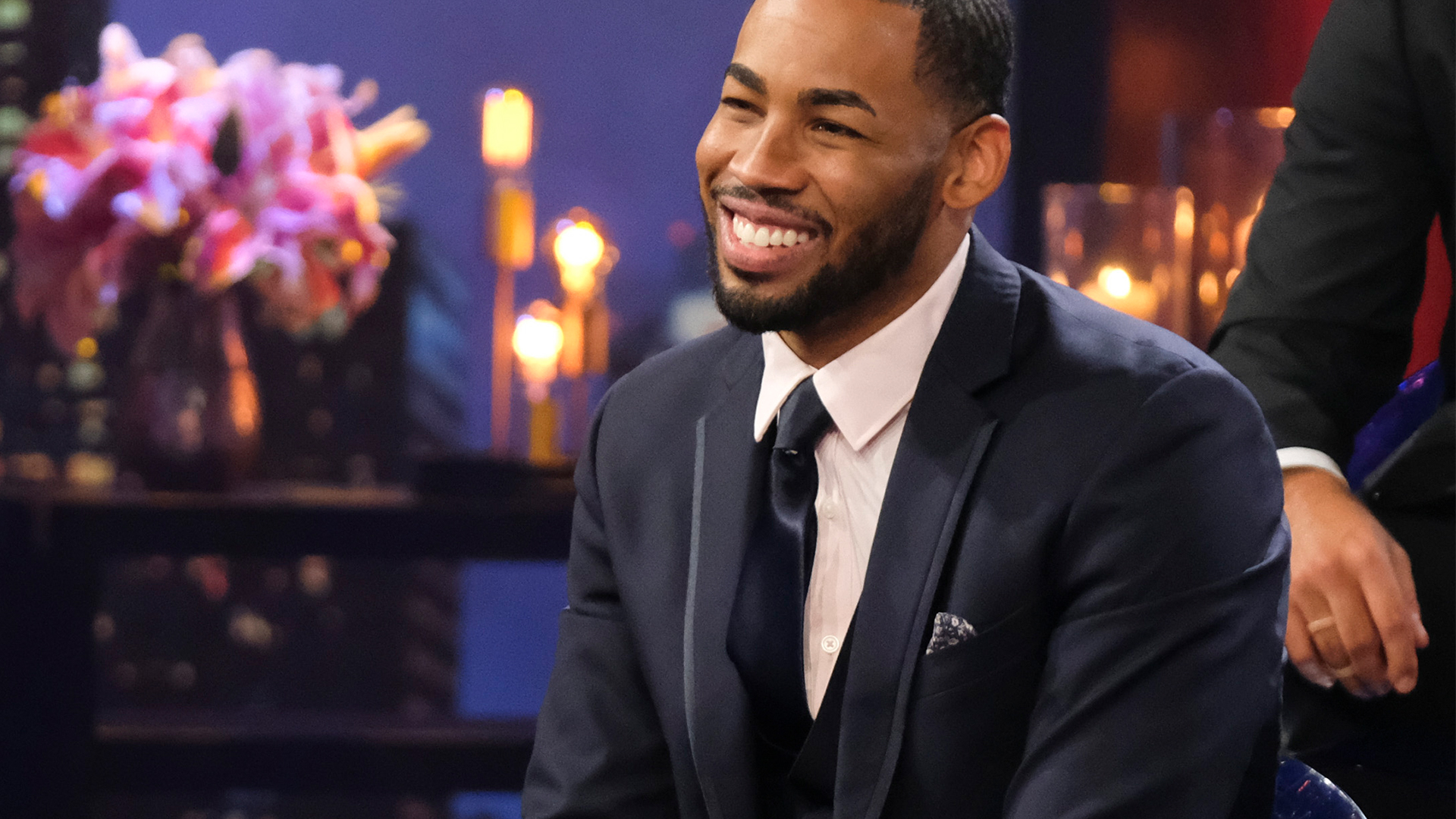 Are Johnson and Adams dating?
In an interview with Us Weekly, Johnson unveiled nothing happened with Adams at the iHeartMusic Festival.
"Dean [Unglert] was right there, Caelynn [Miller-Keyes] was right there, Derek [Peth] was right there," Johnson shared. "Tayshia and I FaceTimed JPJ when we were in the car going to some event. She is happy and is beautiful in her relationship with JPJ. Those guys would never let me try to mack on all of our friends' girlfriend. And vice versa."
Johnson also made it clear he isn't seeing Adams. "Thank you for asking that question. That's just BS, like no," the Bachelor in Paradise star said. "She's an attractive woman, but not for me. She's in a relationship and I may or may not be talking to someone as well."
Johnson then noted the fact he even has to address the dating rumor reveals an underlying problem in our modern-day society. "We live in a day and age where if I give a woman a hug, and she's an attractive woman, they may say, 'Oh, they're together,'" he told Us Weekly. "It's ridiculous at this point in time."
Johnson and Lovato are casually seeing each other after 'Bachelor in Paradise'
Although Johnson isn't seeing Adams after Bachelor in Paradise, the 31-year-old confirmed he's been cozying up with Lovato. But, it looks like the two are taking things one step at a time.
"Demi and Mike's relationship isn't anything serious," a source told Us Weekly. "Now that Demi has had ample time to get her life back on track, particularly from a sobriety perspective, she is broadening her horizons and starting to put herself out there a bit more."
Meanwhile, Johnson opened up about his relationship with Lovato during an interview with People. "We've gone on more than one date," he shared. "I like her tattoos — we both have a lot of tattoos. Demi has more than me. And, uh, she kisses really well."
The reality star then admitted how he felt when Lovato made the first move. "For one, I'm all about her, too," Johnson explained. "She definitely was the aggressor, you know, I find it incredibly sexy. I love that like, 'come at me. You want me, come at me.' I want you, I'm [going to] come at you. I'm coming at her as well."
Johnson also gushed about Lovato's character. "She's incredibly humble," he said. "When Demi and I are together, it's laughter and we talk about real s—. Like, she's a down-to-earth woman and I respect it so much. And she's just a really humble, really cool, really fun, down-to-earth person."
And as for the status of their current relationship, the Bachelor Nation alum revealed, "Demi and I are that we are two people exploring each other."
It's always exciting to hear how Bachelor Nation alums are doing after their shows stop airing. But, quite frankly, Johnson doesn't need to disclose the status of his relationships to the public — and neither do the women he may or may not be seeing.
Check out Showbiz Cheat Sheet on Facebook!