'Bachelor In Paradise': Nick Viall Says Blake Horstmann Premeditated Releasing Text Messages From Caelynn Miller-Keyes
Blake Horstmann has been at the center of a lot of drama on the current season of Bachelor In Paradise. In the first few episodes, it was revealed that Horstmann spent some time with both Caelynn Miller-Keyes and Kristina Schulman prior to filming this summer.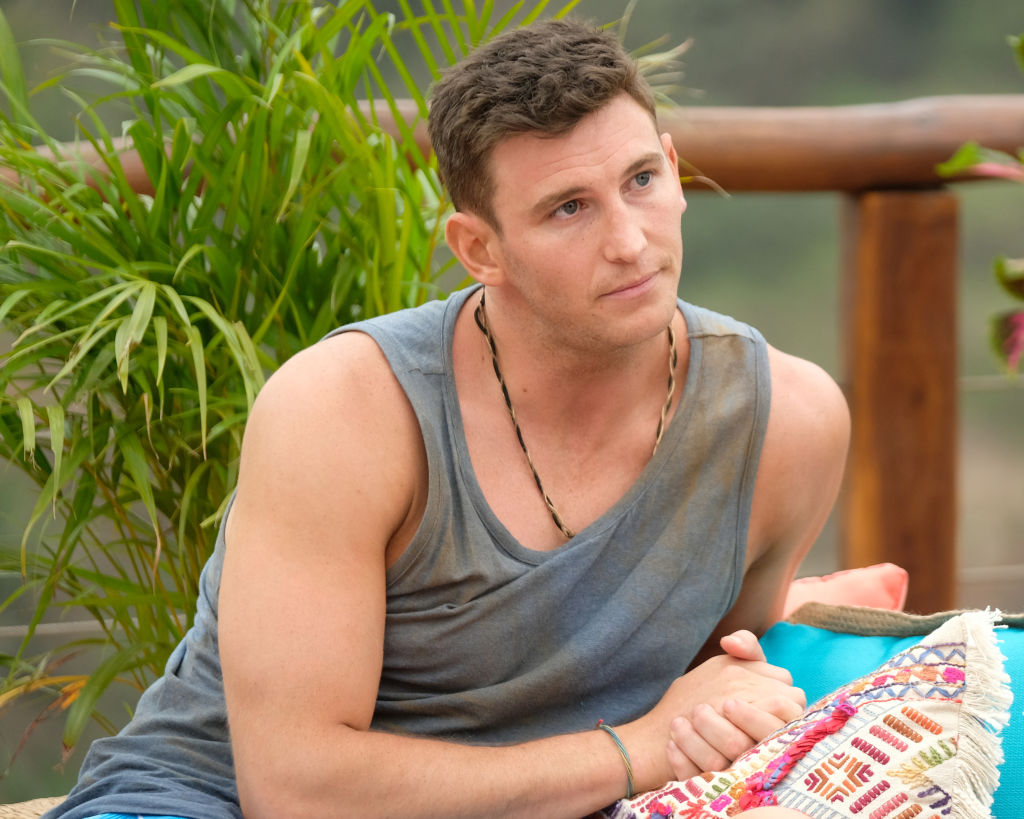 As all of this drama was airing on our TV screens, Horstmann took to Instagram in an effort to save his reputation. He wrote a lengthy post about how he was being portrayed and how the things Miller-Keyes was saying weren't true. He also posted text exchanges between the two of them that took place during Stagecoach and just before filming for Bachelor In Paradise began.
The texts show Miller-Keyes coaxing Horstmann to "loosen up" and "have a good time" with her at Stagecoach. Horstmann texted: "We can cuddle but no sex lol" and she responded: "If I come over it's strictly for sex. Nothing more nothing less."
Then a week before Paradise, the two texted each other to discuss whether they wanted to tell other people about their night together or keep it to themselves.
"Dude I'm shaking/Who knows?/And how?/We've been so careful/What happened?" Miller-Keyes texted Horstmann. "I really don't want to tell people but I also don't want people finding out and looking like a liar."
Ultimately, the pair seemed to decide that it was "better to be honest."
Caelynn Miller-Keyes' response to Blake Horstmann publishing their text conversations
Shortly after Horstmann's Instagram post, Miller-Keyes posted a lengthy caption of her own saying she was "absolutely mortified our private texts were put out there for the world to see and judge."
Bachelor Nation seems to be split about the drama. While many Bachelor alums showed their support for Horstmann when he first posted to Instagram, several others have said he went too far posting Miller-Keyes' text messages.
How Former Bachelor Nick Viall feels about the Blake Horstmann drama
Nick Viall recently spoke about his thoughts concerning the Miller-Keyes, Horstmann drama on his podcast, The Viall Files.
He explained that he "learned some information" at the wedding of Ashley Iaconetti and Jared Hibbon over the weekend.
"I know, by talking to a lot of people over the weekend, that Blake admitted, 'I know that she is going to look bad,'" he said. "I know that he threatened people about releasing these text messages for months in anticipation of this coming up, which makes it all that more premeditated."
He continued: "Then he ended up deleting it when it got really nasty, but it's not like he didn't realize. This whole idea, 'I didn't think this would affect her the way it did' — he knew. He admitted to it. There's texts out there of him saying this."
"It was premeditated, he knew it," Viall added. "It makes it all that much more nasty."
Viall says that his main issue with the whole thing is that "Blake tried to show up to Paradise and pretend to be someone he's not."
"He wanted people to keep thinking he was, say, more Ben Higgins than some other f— boy," he said. "It didn't go his way and then he decided to retaliate"
"It was more important for him to try to change people's opinions back to like, 'Oh, Blake is just a sweet boy who this was just one weekend where he got a little drunk and had a little bit of sex.' No, he's been, like, f—ing like crazy for an entire year," Viall added.
Read more: 'Bachelor In Paradise': Dylan Is Standing Up For Hannah G. On Twitter