'Bachelor In Paradise: Nicole Lopez-Alvar Apologizes To Angela Amezcua For Making Fun Of Her
Nicole Lopez-Alvar and Clay Harbor have been a pretty solid couple on Bachelor In Paradise since early on this season. Upon getting to know each other, Harbor communicated to Lopez-Alvar that, prior to Paradise, he had just gotten out of a serious relationship with fellow Bachelor Nation member Angela Amezcua.
The two dated for eight months and contemplated moving in together before Harbor ended the relationship.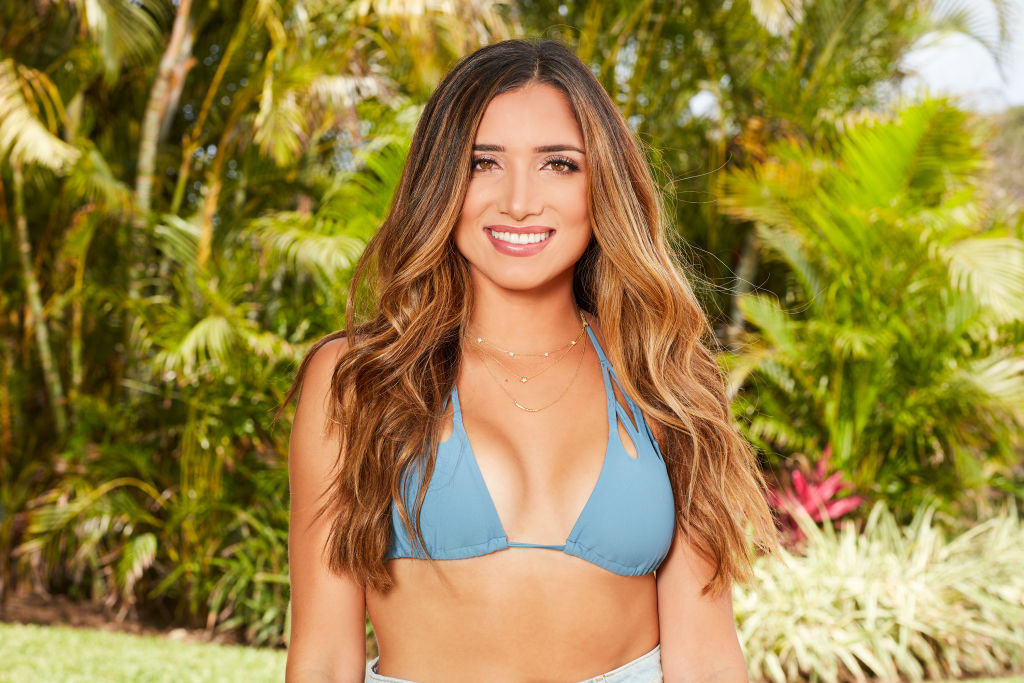 All was going well for Lopez-Alvar and Harbor in Paradise until the couple came face-to-face with Amezcua at Chris Randone and Krystal Nielson's wedding, where Harbor's ex was a bridesmaid.
Both Harbor and Amezcua were invited to the reception while Lopez-Alvar was sent back to the beach. There, the two attempted to hash out their post-breakup feelings, but it didn't seem like either party left the conversation feeling satisfied.
Flash forward a few days later and who walks down the steps of Paradise but Amezcua herself.
Right away, Lopez-Alvar became worried that Amezcua's plan was to win Harbor back and sabotage her relationship.
There's even a scene of her making fun of Amezcua at the wedding along with Tayshia Adams on the beach.
Fans quickly took to Twitter to call Lopez-Alvar out on her behavior.
Since the episode aired, Lopez-Alvar has apologized to Amezcua.
After her initial tweet, Lopez-Alvar wrote: "I probably just made this 10x worse, but I don't care -I literally had no clue how wrong I was…it's hard being on TV. I think I need to apply to grad school. Delete social media entirely. Change my name. And that's the tweet!"
"My phone just died (shocker), but in conclusion: I'm sorry, @angkay7! I literally thought you were out to ruin my life. I couldn't have been more wrong. You deserve nothing but the best, and you're beyond perf in many ways. Can't wait for the rest of our Paradise adventures," she continued.
'Bachelor In Paradise' fans respond to Nicole's apology to Angela
Many fans appreciate Lopez-Alvar's apology and self-awareness.
"We stan GROWTH," replied one fan.
"First person in Bachelor history that has ever recognized or taken responsibility for their wrong actions," replied another.
"This makes you both human, what impresses me is that you both admit the wrongs and came together to support each other and showed how women should act! Thank you!" wrote another.
"What a queen owning up to her wrong assumptions and apologizing," commented another BIP fan.
Angela accepts Nicole's apology
Even Amezcua appreciated Lopez-Alvar's apology.
"Thanks girl, I appreciate it!" she wrote, to which Lopez-Alvar responded with the kissy-face emoji and two hearts.
Read more: 'The Bachelorette': Tyler C. Reveals How He Got Over His Breakup With Hannah Brown So Quickly