'Bachelor in Paradise': Nicole Lopez-Alvar Reveals Why She Really Broke up With Clay
While former couple Nicole Lopez-Alvar and Clay Harbor might not have been shown throughout the entire Bachelor in Paradise reunion special, the pair was certainly in attendance. However, due to significant cuts, their conversation never aired. This left some fans with serious questions about the couple and the reasoning behind their breakup. Now, Lopez-Alvar is opening up about her time on the Bachelor franchise and the real reason she closed the book on her relationship with Harbor.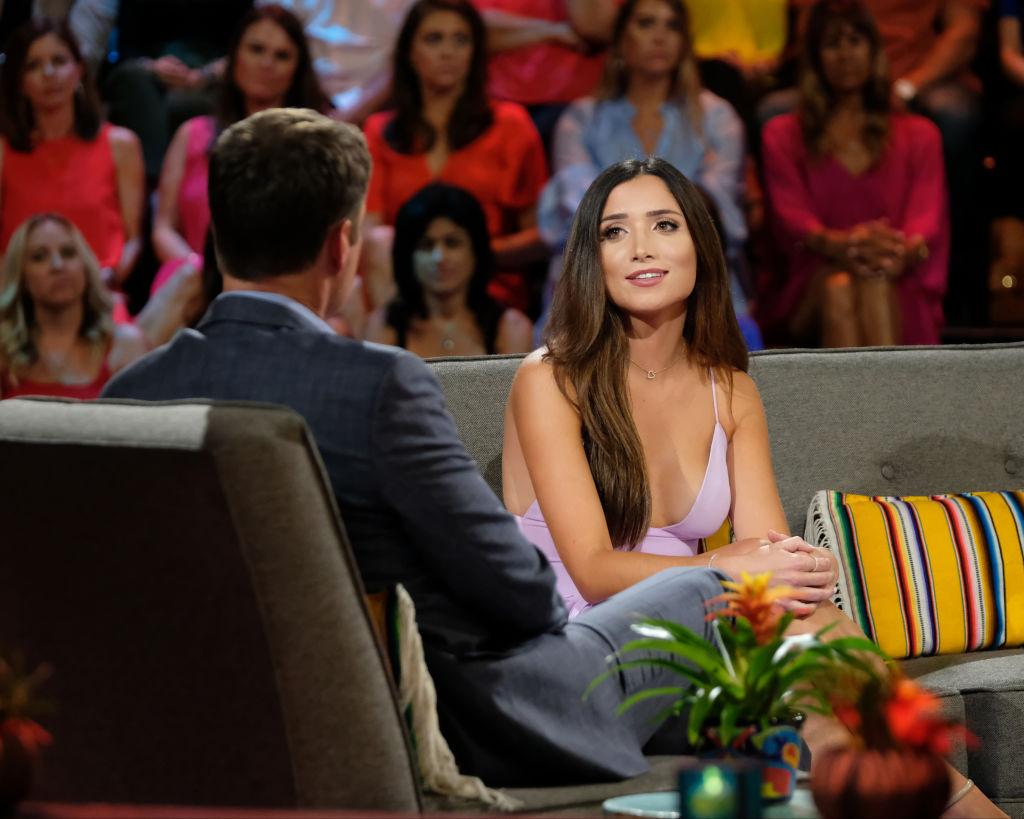 A quick recap
Despite some significant bumps throughout their Bachelor in Paradise journey, mainly Harbor's ex, Angela Amezcua, who Lopez-Alvar was fond of making fun of, the former couple seemed to be making decent progress in their relationship. However, when the time came for the fantasy suite date, their relationship quickly began to crumble. When Harbor revealed that he wasn't yet in love with Lopez-Alvar, but rather starting to fall in love, she was not appeased. She confessed that she couldn't introduce Harbor to her family if he didn't love her and broke things off.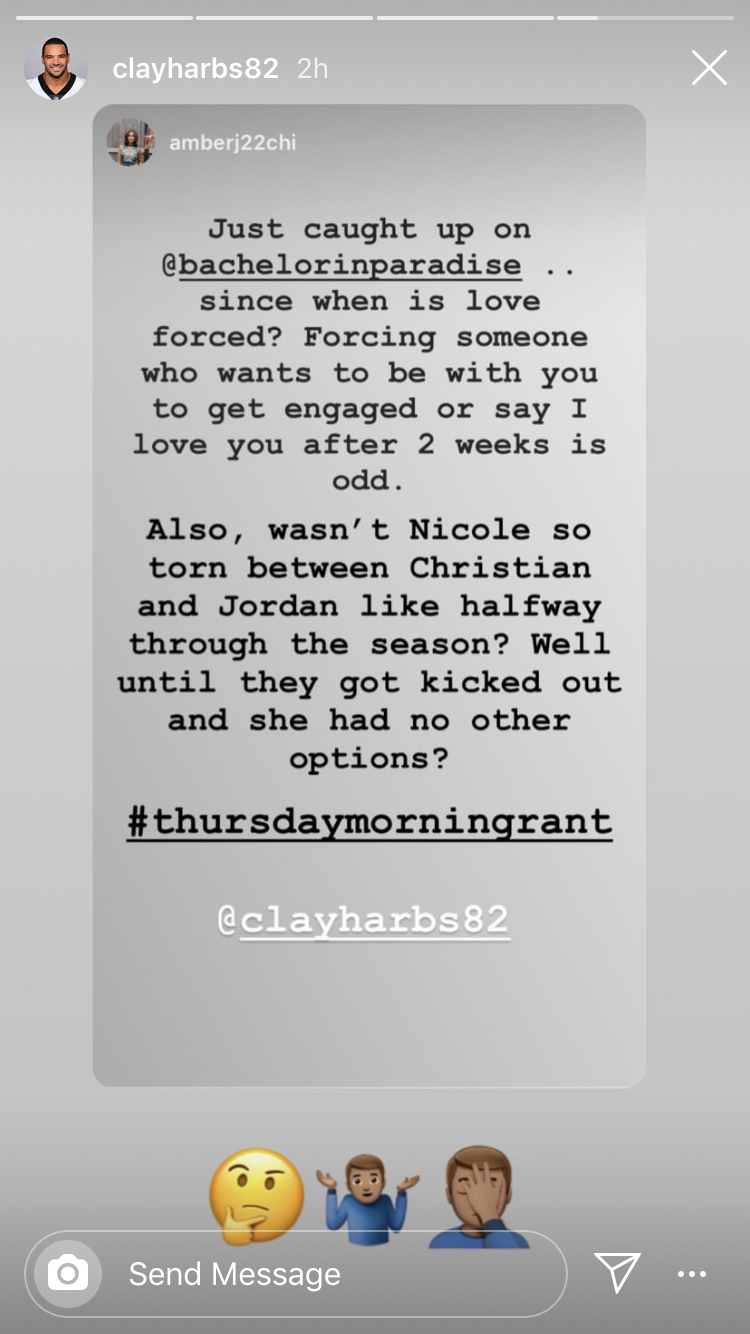 Nicole Lopez-Alvar shares her story on Instagram
Now Lopez-Alvar is giving more reasons as to why she felt the need to break up with Harbor. Taking to her Instagram page, she posted a picture with a rather long caption about her Bachelor in Paradise experience. "I remember this hug like it was yesterday. The warmth, the comfort. I'm not the touchy-feely type, but I needed it. Just days before I had been so blissfully happy. "How can so much change in the blink of an eye?," I said to myself that morning. As I waited for my cue to walk [Read: stumble] across the sand, I felt my heart drop to the pit of my stomach — that uncertainty that so many women feel," Lopez-Alvar began.
Past relationships
The Bachelor in Paradise alum then began to reflect on her past relationships. 'How come he's saying all these "right" things, and yet, I must leave him?' I quickly realized I had grown accustomed to accepting the bare minimum from my romantic interests all my life. Even after sharing my heart and soul with them, both emotionally and physically, I had learned to accept that I wasn't worth fighting for. That I was always someone's "maybe." Someone's last-minute Netflix invitation on a ‪Friday night‬. Someone's, 'Sorry, I'm just swamped with work this week.' Someone's, 'I'm not looking for anything serious,'" she continued.
Why Nicole Lopez-Alvar & Clay Harbor broke up
Lopez-Alvar then went on to state that staying with Harbor would've been accepting much less than she deserved. "If I was still that woman who didn't know her own worth, I know I would've stayed with Clay. I would've accepted the bare minimum. However, I am not that woman anymore. Now, when I see this picture, I see strength in that embrace. I see a woman who didn't take "maybe" for an answer. A woman who followed her intuition stepped aside from her own insecurities and fears and assessed the bigger picture. A woman who realized her time and love is not only valuable but precious," the Bachelor in Paradise alum confessed. ⠀⠀⠀⠀⠀⠀⠀⠀⠀⠀⠀
Why Lopez-Alvar is grateful for her Bachelor in Paradise experience
Lopez-Alvar concluded her post by giving thanks to Chris Harrison for her time on Bachelor in Paradise. "Chris Harrison, thank you. That scared girl who stepped out of the limo at the "Bachelor Mansion" a year ago is no more. While she may not have gotten the outcome she wanted… she gained so much more," she concluded.
A new outlook and a new boyfriend
Personally, we can't fault Harbor for not having more serious feelings in just a couple weeks time. Particularly since the pair wasn't even exclusive throughout the entire duration of Bachelor in Paradise. That said, we can't fault Lopez-Alvar for wanting out of a relationship where she felt like her needs weren't met. Hopefully, she'll be able to move on and put all this drama to bed. She's rumored to already be in a new relationship, so hopefully, she's found what she's looking for in a new partner.