'Bachelor in Paradise' Fans Think Nicole Lopez-Alvar Is Being a Hypocrite
As Summer has been consumed with Bachelor In Paradise, it can be easy to forget about past seasons of both The Bachelor and The Bachelorette. As Bachelor Nation gets invested in the drama on the beach, ruminating on the drama from the bachelor mansion seems almost like a moot point. However, some superfans are far less likely to forget everything that went down just a few months ago. Now fans are calling out Nicole Lopez-Alvar for bad behavior that they are deeming hypocritical.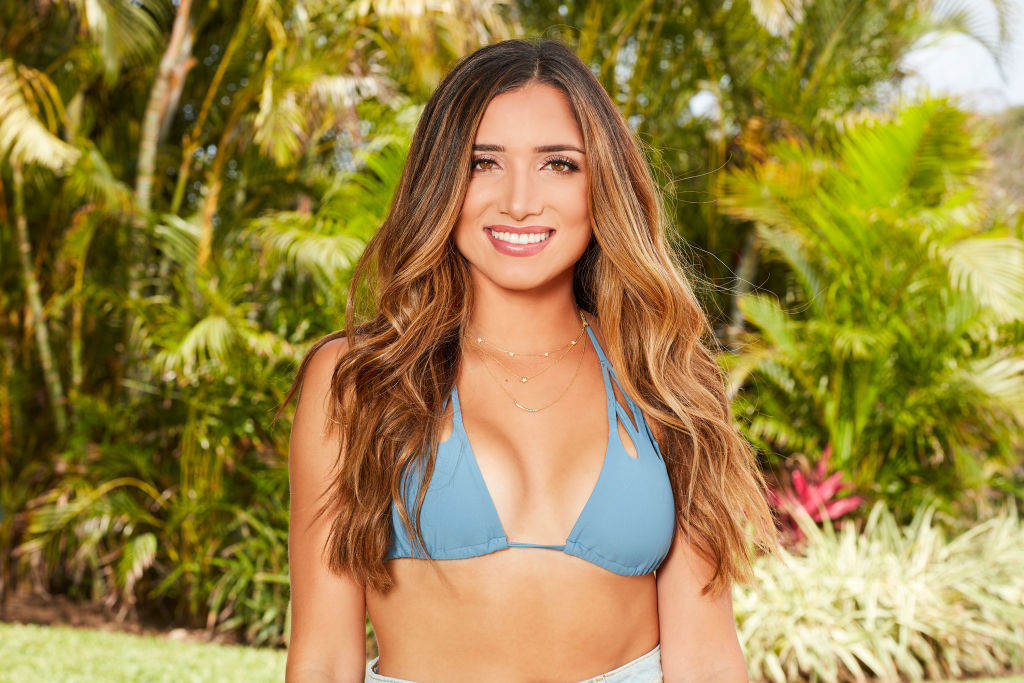 The Bachelor Season 23
Hailing from Season 23 of The Bachelor, Lopez-Alvar was known for her penchant for crying. In fact, for her video intro to Bachelor In Paradise, producers of the show showed Lopez-Alvar packing several boxes of Kleenex in case of copious tears. While on the Bachelor Lopez-Alvar had strong tensions with alum, Onyeka Ehie, and the two often got into verbal altercations. Lopez-Alvar eventually accused Ehie of "bullying her" stating that Ehie never liked her and questioned her mental stability.
Bad behavior on Bachelor In Paradise
Since Lopez-Alvar made such a fuss about being "bullied" on Underwood's season, many fans are shocked and turned off by her behavior towards Angela Amezcua throughout paradise. Amezcua is the ex-girlfriend of Clay Harbor, who Lopez-Alvar is dating on this season of Bachelor In Paradise. Since Amezcua's arrival on the beach, Lopez-Alvar has taken it upon herself to imitate her, and even going as far as making distasteful comments about Amezcua's body.
Fans call Lopez-Alvar out on Instagram
Many fans within Bachelor Nation were completely turned off by Lopez-Alvar's behavior and began calling her out her hypocrisy. "As the girl who cried bully on Colton's season, Nicole better grow the f$#* up and check herself with this behavior. Would have expected more maturity from Tayshia. But BIP always seems to bring this crap out of people. When will women learn to stop hating on other women because of a man," one concerned Bachelor In Paradise fan questioned.
"Remember on her season Nicole was crying because she was being bullied lol," another fan wrote sardonically. Others cited Lopez-Alvar's behavior in juxtaposition to Amezcua's on Bachelor In Paradise. "Angela has done nothing to Nicole. She's been nothing but respectful to their relationship yet she feels it's ok to bash another woman just because it's his ex and she wants the same opportunity that Clay was present with joining paradise. Let's SUPPORT women rather than tear them down from insecurities. So disappointed," one Instagram user penned.
Lopez-Alvar responds on Twitter
For her part, Lopez-Alvar has acknowledged some of her poor behavior directed at Amezcua. "My comments to Clay were in confidence to make him laugh & feel better – private comments between a couple. He felt helpless. Can you imagine? However, Angela is a beautiful person, inside & out. Furthermore, f me for those body comments. We all deserve love," the Bachelor in Paradise contestant tweeted out.
Whether Lopez-Alvar truly meant those statements and whether she actually apologized to Amezcua remains to be seen. But, we suppose something is better than nothing. As Bachelor In Paradise winds down, we're sure that more drama is in store. And if not, there's always the upcoming season of The Bachelor, starring this guy.