'Bachelor in Paradise' Suspension: The Cast Reacts to the Scandal
Bachelor in Paradise Season 4 is suspended and possibly canceled. The reason why is still unclear but there have been many reports surrounding it. One is that there is an investigation of misconduct after a producer filed a complaint, according to TMZ.
There are reports that the incident somehow involves DeMario Jackson and Corinne Olympios. However, the full details have yet to be released. The cast has been sent home and they have access to social media again. Many of the cast members and other members of Bachelor Nation have given public reactions to the situation.
So what did they have to say about what's going on? Here are 10 reactions the cast and alums had to the scandal.
1. Chris Harrison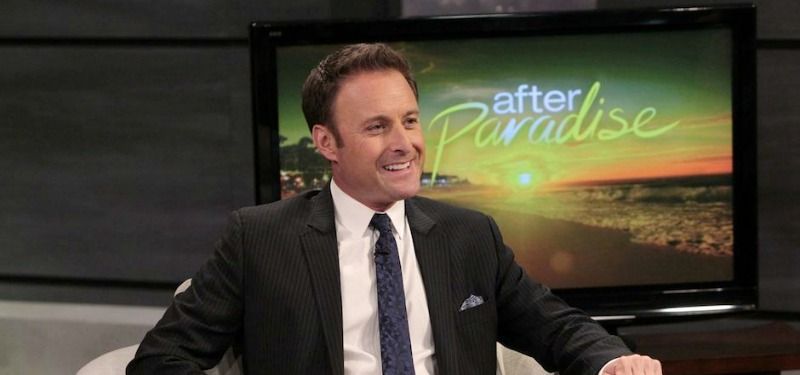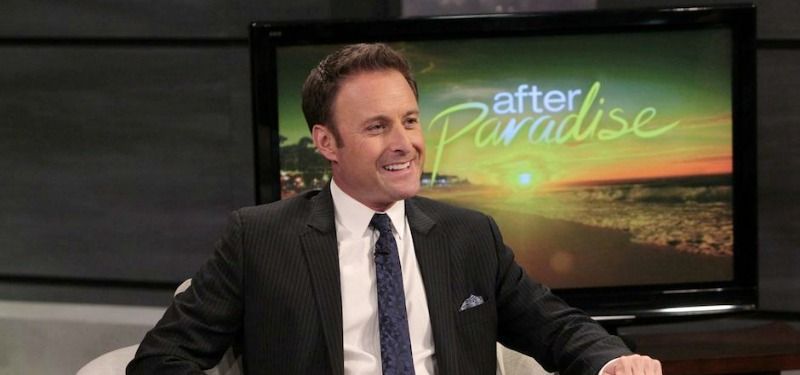 The television host gave a statement to PEOPLE on June 13 about the show's suspension and addressed the rumors.
By now, no doubt, you have heard that we have suspended production on this season's Bachelor in Paradise. I can confirm to you that this is sadly the case. Out of respect to all involved, there's only so much I can and will say at this time. Normally with a situation like this I would not say anything until the incident is fully resolved, but with all the rumors and misinformation being put out there, I don't find that to be possible anymore.
He then went on to address the rumors. "There are a lot of competing details in the various press accounts of the incident. And there's a lot of misinformation out there too. We urge everyone to be patient until the investigation is complete," the statement continued.
I know in this day and age we want — and even expect — immediate answers, but in this case, it's just not possible. So again, I urge you to please be patient and respect the privacy of the parties involved. I will keep you as informed and up to date as I possibly can. We're sorry for any inconvenience and disappointment this may have caused the cast, the crew and our loyal fans. It is my sincere hope that we can come to a quick resolution on this and get back to work very soon.
2. Taylor Nolan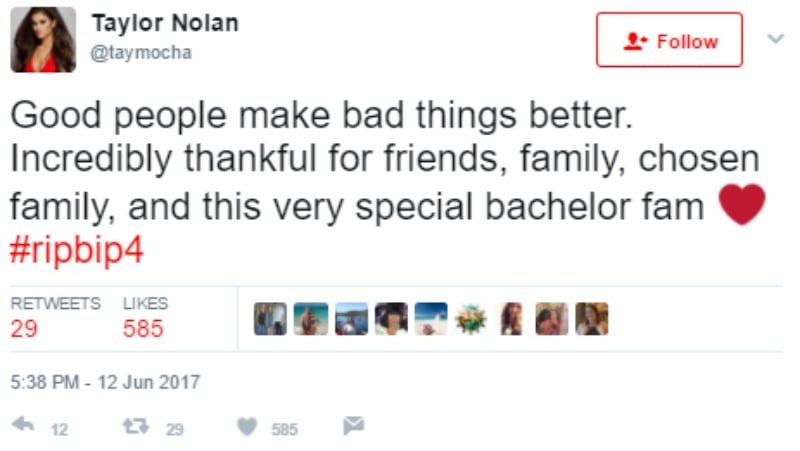 Taylor was going to make a return to television on the dating show, so she gave a short statement about the events.
3. Raven Gates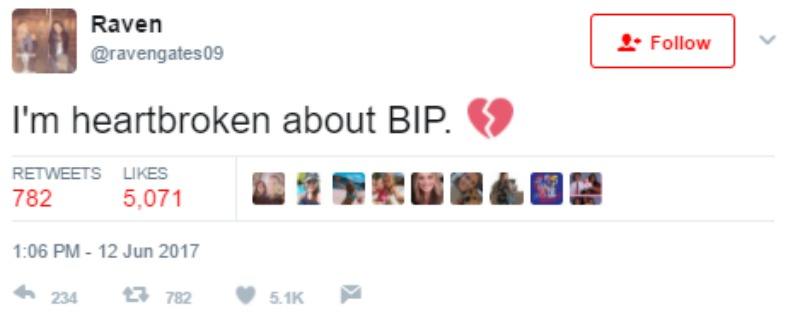 The Southern girl was also going to appear on the show, and so she shared her disappointment in the cancellation.
4. Lacey Mark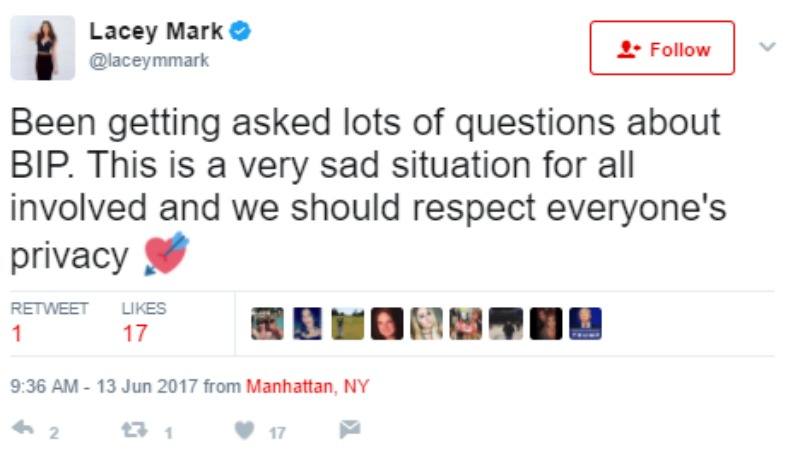 Lacey Mark was also going to make her return to reality TV, but is now keeping quiet about the scandal.
5. Nick Benvenutti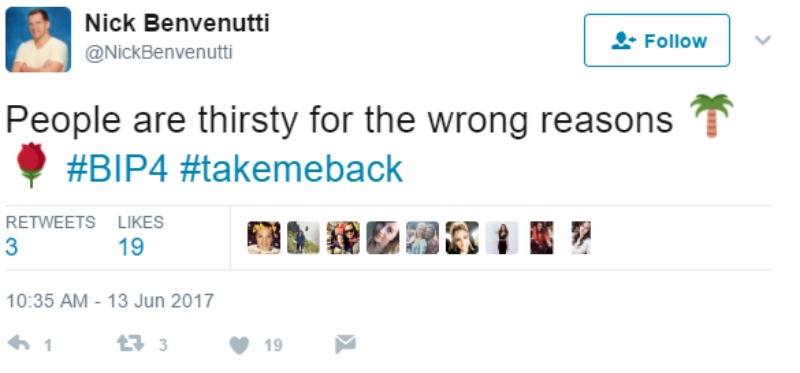 It's unclear who the former contestant is referring to, but it looks like he's unhappy with someone and wants to go back on the show.
6. Jasmine Goode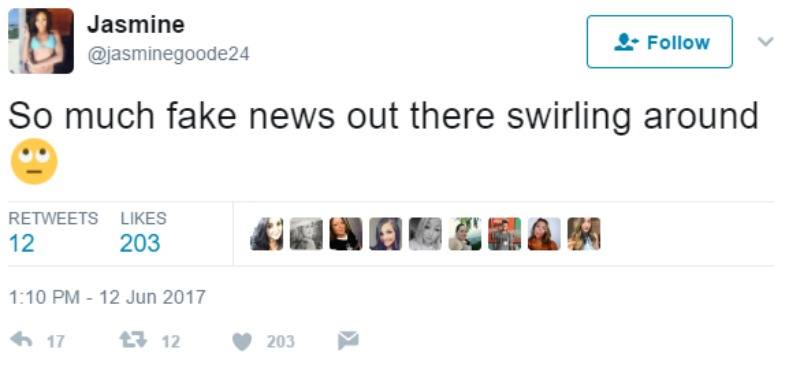 It doesn't look like Jasmine Goode is happy about the rumors flying around.
7. Derek Peth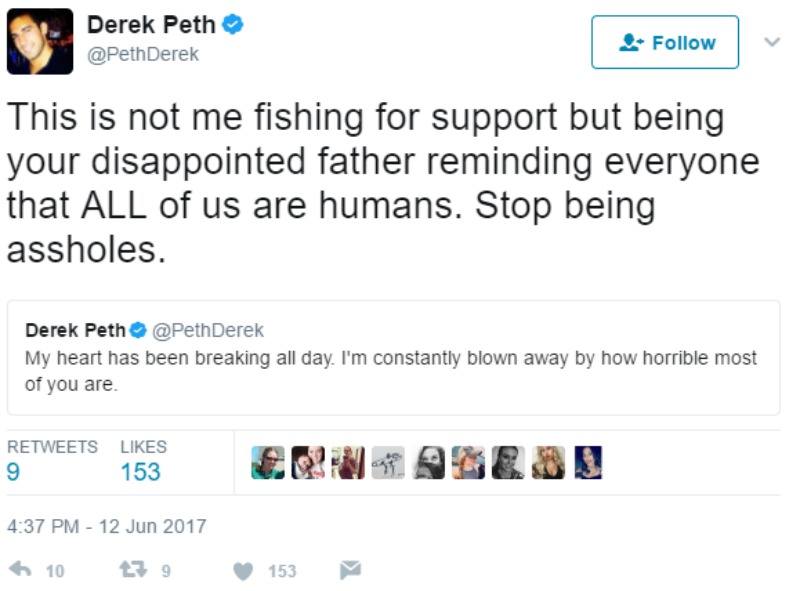 Derek Peth wasn't happy with people after the scandal and wasn't afraid to speak up about it on Twitter.
8. Danielle Lombard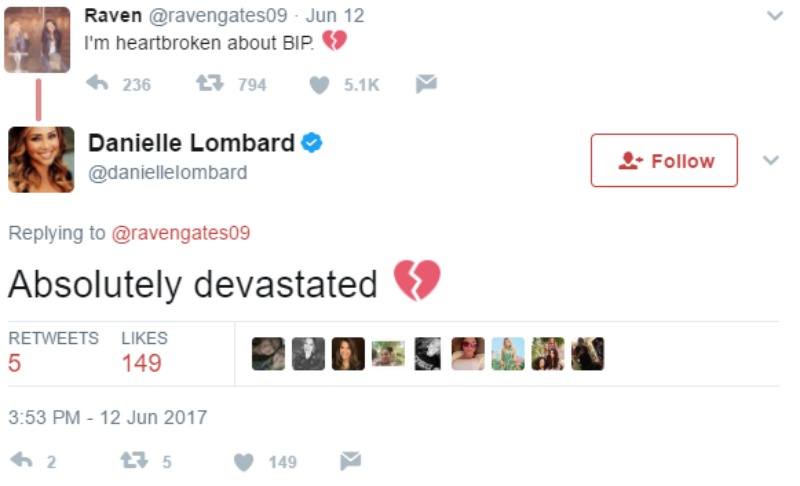 Danielle Lombard also tweeted her sorrow over the news.
9. Tanner Tolbert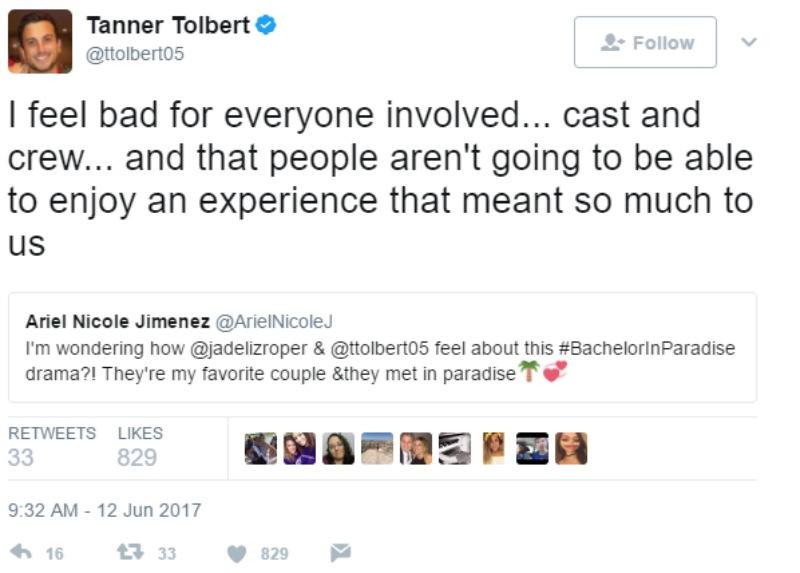 The Bachelor Nation member showed sympathy for fans who were looking forward to the show.

10. Wells Adams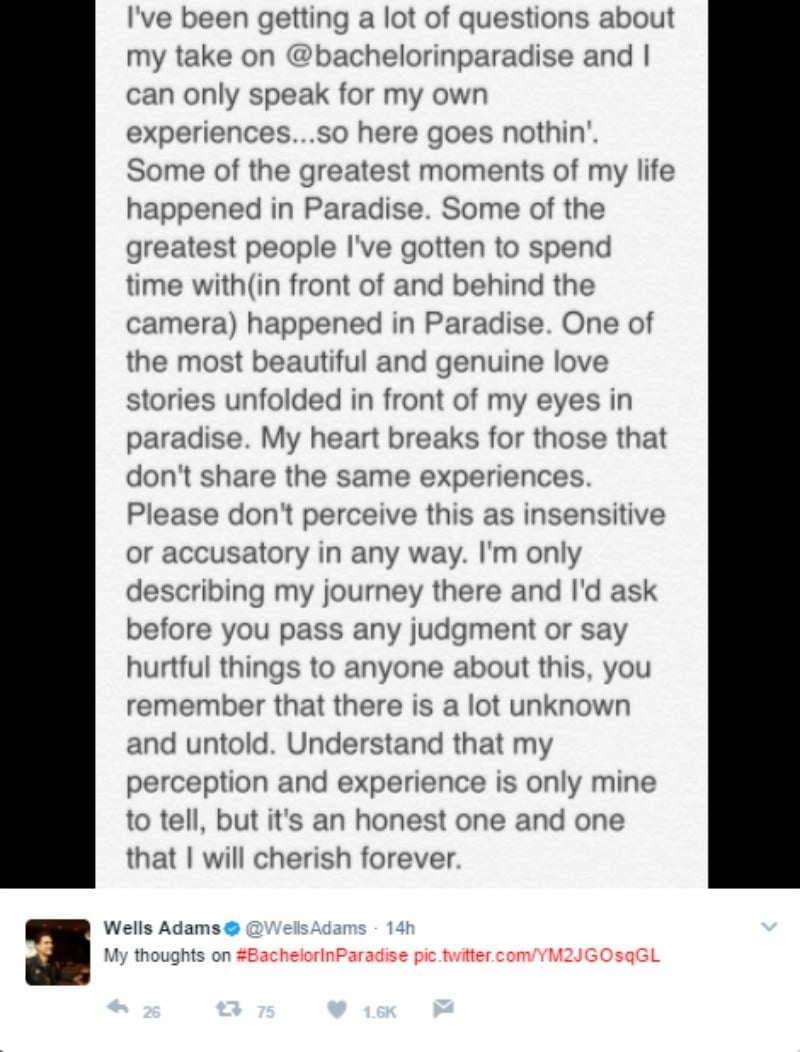 Wells Adams wasn't confirmed to be on Bachelor in Paradise, but he still gave a statement about the suspension.
Follow Nicole Weaver on Twitter @nikkibernice
Check out Entertainment Cheat Sheet on Facebook!