'Bachelor in Paradise': What Hannah G.'s Worried About if She Goes to The Beach
Hannah Godwin might not have won Colton Underwood's heart on his season of The Bachelor, but she certainly won over America. With her Barbie Doll looks, penchant for rapping, and silly demeanor, she's become quite the Bachelor Nation icon. Though she was a "content creator" and Instagram influencer prior to starring on The Bachelor, she reached 1 million followers after her season aired. Fans liked her and felt for her when she got her heart broken by Colton. Today, she's still wildly popular and Bach fans are hungry for more Hannah G.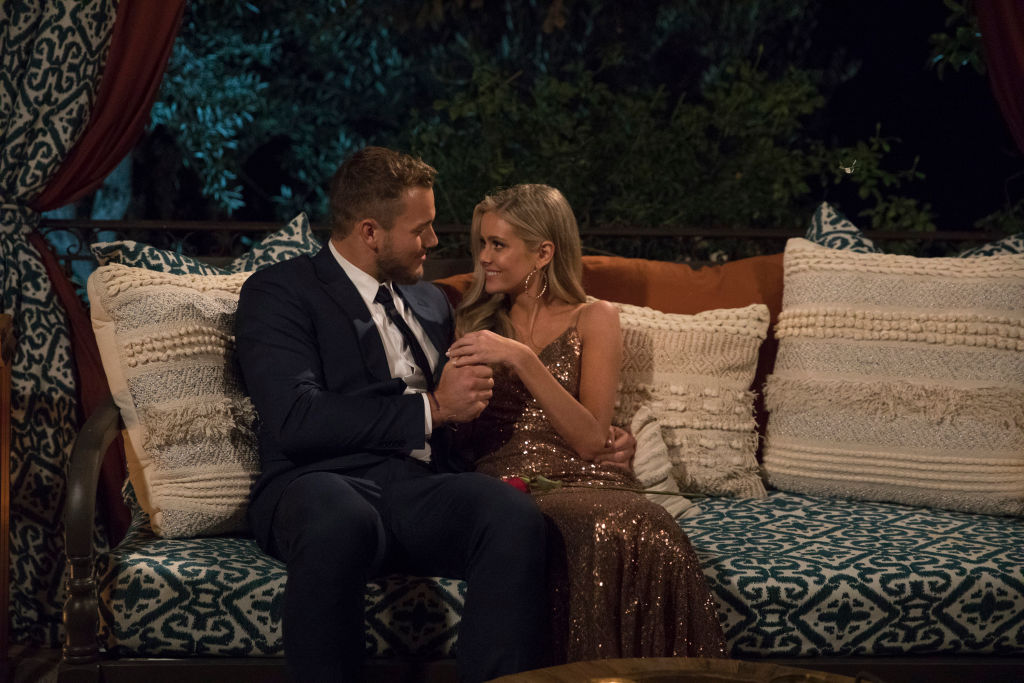 There were talks of her being the next Bachelorette, but Hannah B. took the title this time around thanks to her "raw," "relatable" personality.
So, naturally, fans are dying to see Hannah G. on Bachelor in Paradise. She's been slowly healing from her sudden breakup with Colton that left her feeling blindsided, but she recently told ET that she's doing better these days.
"I'm much lighter now," she said. "I've kind of gotten out of that weird, dark spot and I'm chilling."
She told ET that, despite members of Bachelor Nation sliding into her DMs, she's been "dating herself," doing a lot of traveling and spending time with friends and family.
It sounds like her heart's in a good place to think about dating again. Does that mean we'll be seeing her at the beach? The blonde-haired, blue-eyed beauty has been pretty tight-lipped about it. But she consistently says she's open to the possibility.
"I'd be open to it," she said coyly to Extra TV back in late March. "I love the beach, and I love love. So I heard you can find both of those things there. It's possible, you never know."
The men Hannah G. wants to see in 'Paradise,' and what she's worried about
When ET asked her about which contestants of Hannah B.'s she wouldn't mind running into in Paradise, were she to go, she listed a few names.
"Connor, Dylan and then Mike. … [I'm] open to anybody that I connect with … including Blake [Horstmann]," she said.
Hannah G. has mentioned wanting to meet Blake on Bachelor in Paradise a few times.
"I think Blake's a catch. So I'd like to see him there," she told Extra TV.
Hannah G. also told Us Weekly that she thinks "Blake's a cutie."
However, after bringing up Blake's name in a couple different interviews, Bachelor fans became obsessed with the prospect of Hannah G. and Blake getting together.
"People are putting so much pressure on it! I don't want to put too much pressure. We were both in a spot where we were so close and I don't want either of us to have pressure going into something," she told former Bachelor contestant Olivia Caridi on her podcast, Mouthing Off.
In addition to the pressure fans are putting on her and Blake, Hannah G. is also worried about developing a crush on one of Hannah B.'s contestants (and hoping to see him in Paradise), and then learn that contestant had a really serious relationship with Hannah B.
"If I ended up in this magical beach, it's like, 'Oh wait, you dated my friend.' But what if the person who I'm like, 'Oh, yeah!' — what if she's with them? It's a weird thing," she told ET. "I don't know who she's ending up with in this. What if I'm like, 'I think this person is really cute'… and they're, like, engaged?"
Check out The Cheat Sheet on Facebook!